DIY Pimple Spot Treatment Recipe
A Nutmeg-Infused Spot Treatment to Banish Holiday Breakouts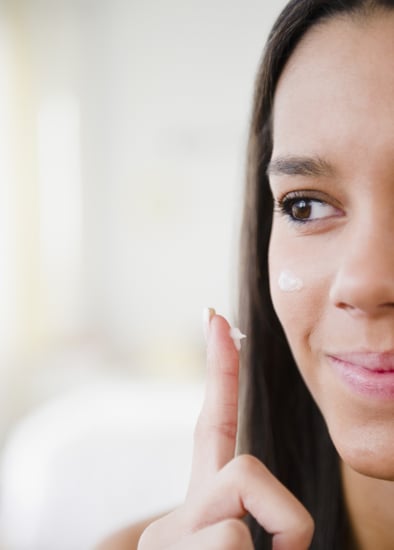 After your indulgent holiday dinner, you may need some skin care damage control (damn you sweet potato pie). Jessica Kernochan from eco-beauty brand LaLicious shares an at-home treatment to remedy any pimples that pop up during that week between Christmas and New Year's. Plus, you can use ingredients that you already have in your holiday dessert arsenal.
Kernochan's already given us simple recipes for an at-home body scrub and a DIY face mask. Now she's giving us her simple spot treatment for breakouts to save your New Year's Eve photo shoot. "Nutmeg has anti-inflammatory and antimicrobial properties that are helpful in healing acne-ridden skin," Kernochan says. Here's her quick remedy.
Ingredients:
Organic ground nutmeg
Milk
Directions:
Mix enough nutmeg and milk together in a small bowl to form a thick paste, apply to pimple with your finger or a cotton swab. Wait an hour and wash off with lukewarm water.