DIY Soothing Milk Bath
Melt All Your Troubles Away With This DIY Milk Bath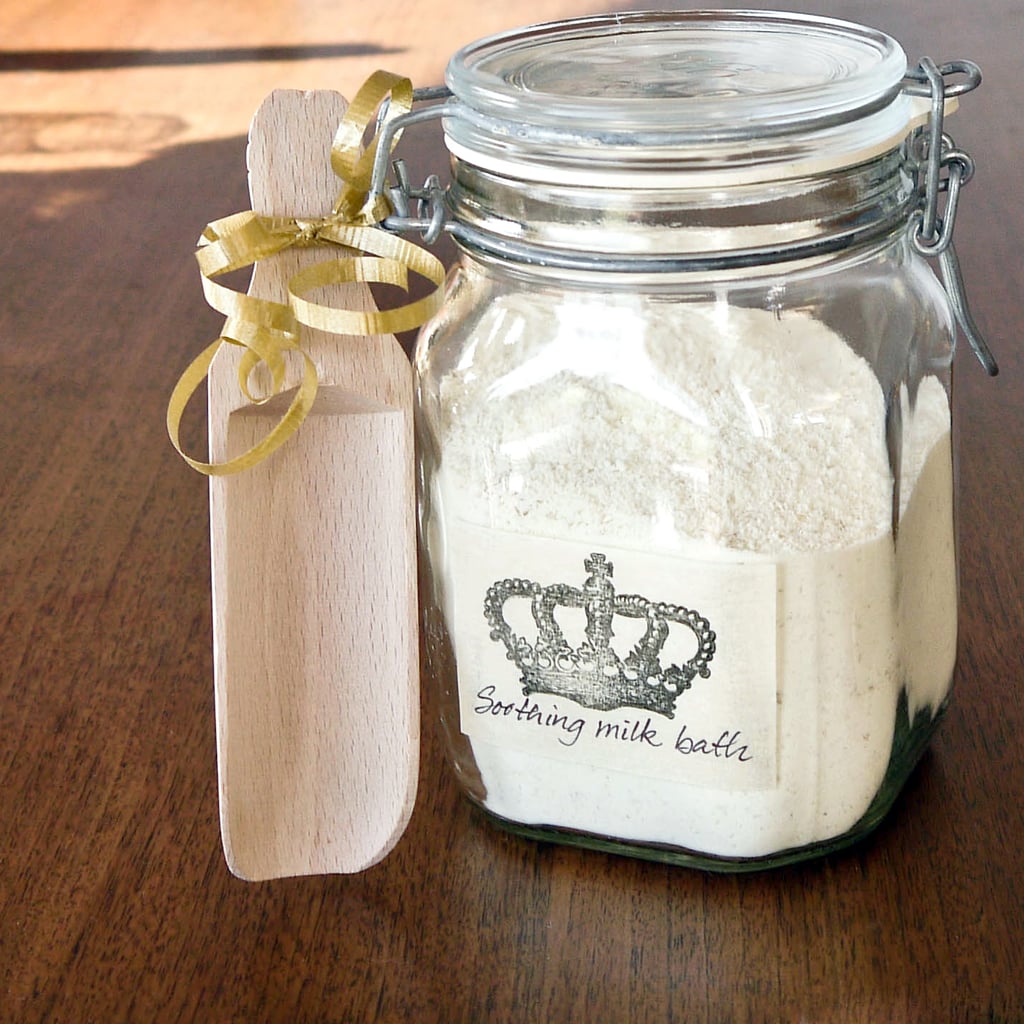 If you're in need of a last-minute gift or just want to do something nice for yourself, this soothing milk bath comes together in minutes and can be made from dollar-store ingredients. Pour into a mason jar, top with some ribbon, and you're ready to make someone's day wonderfully better. And this soothing soak is perfect for stashing under your sink for adding to your bath after a long day.
Keep reading for the directions.
What You'll Need:
1/2 cup oats
2 cups powdered milk
1/2 cup Epsom salts
1/4 cup baking soda
20 drops lavender essential oil (optional)
Blender
Mixing bowl
Spoon
Sealable container
Directions:
Start by placing the oats in the blender and pulsing until they are finely ground. Measure and add the other dry ingredients to a mixing bowl, along with the ground oats.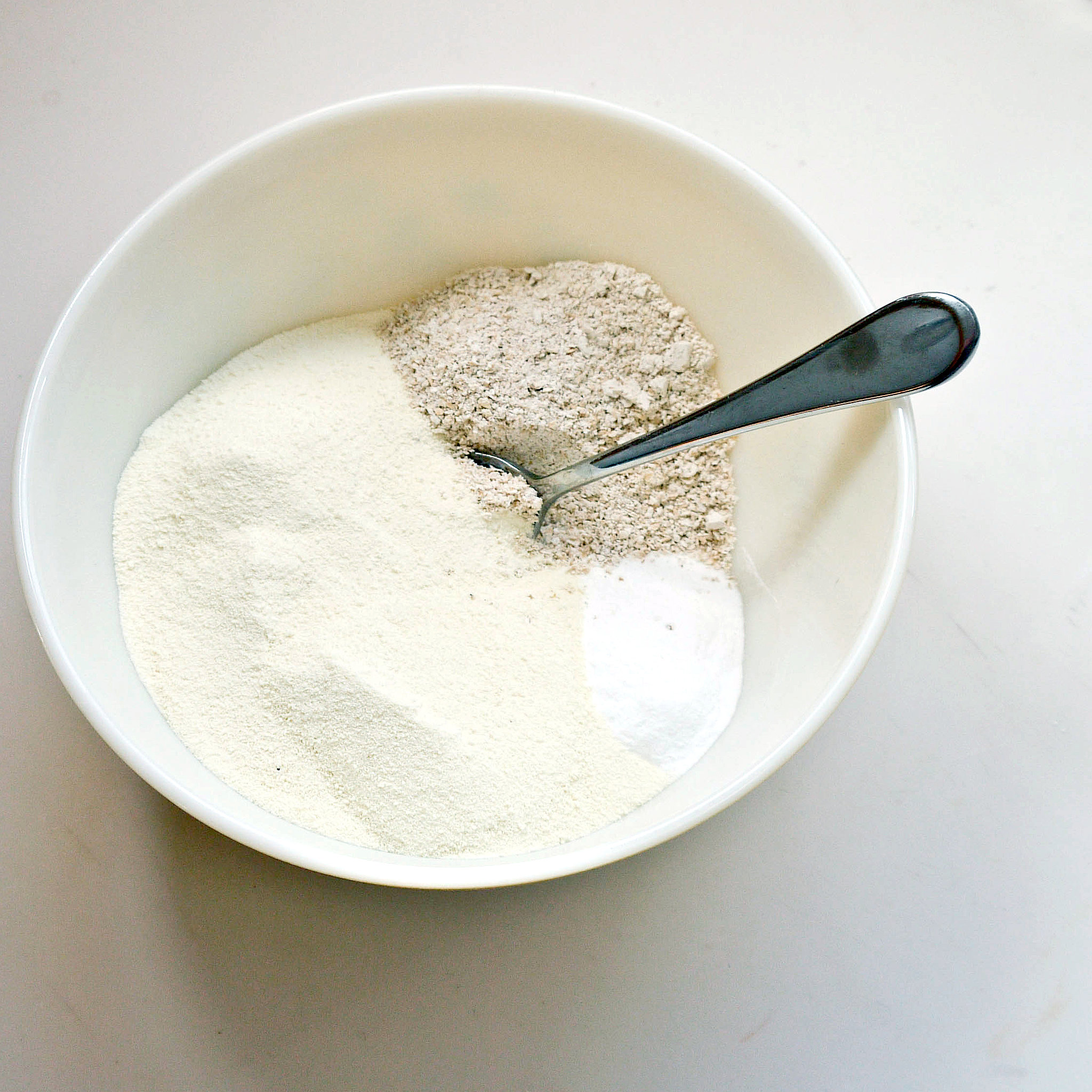 Give things a stir to break up any clumps. The evaporated milk blends with your hot bath to create a luxurious soak that's also soothing, while the Epsom salts help relieve stress and sore muscles. Baking soda naturally detoxifies the body and also leaves skin wonderfully soft. Take things to the next level with 20 drops of lavender essential oil, and then mix again.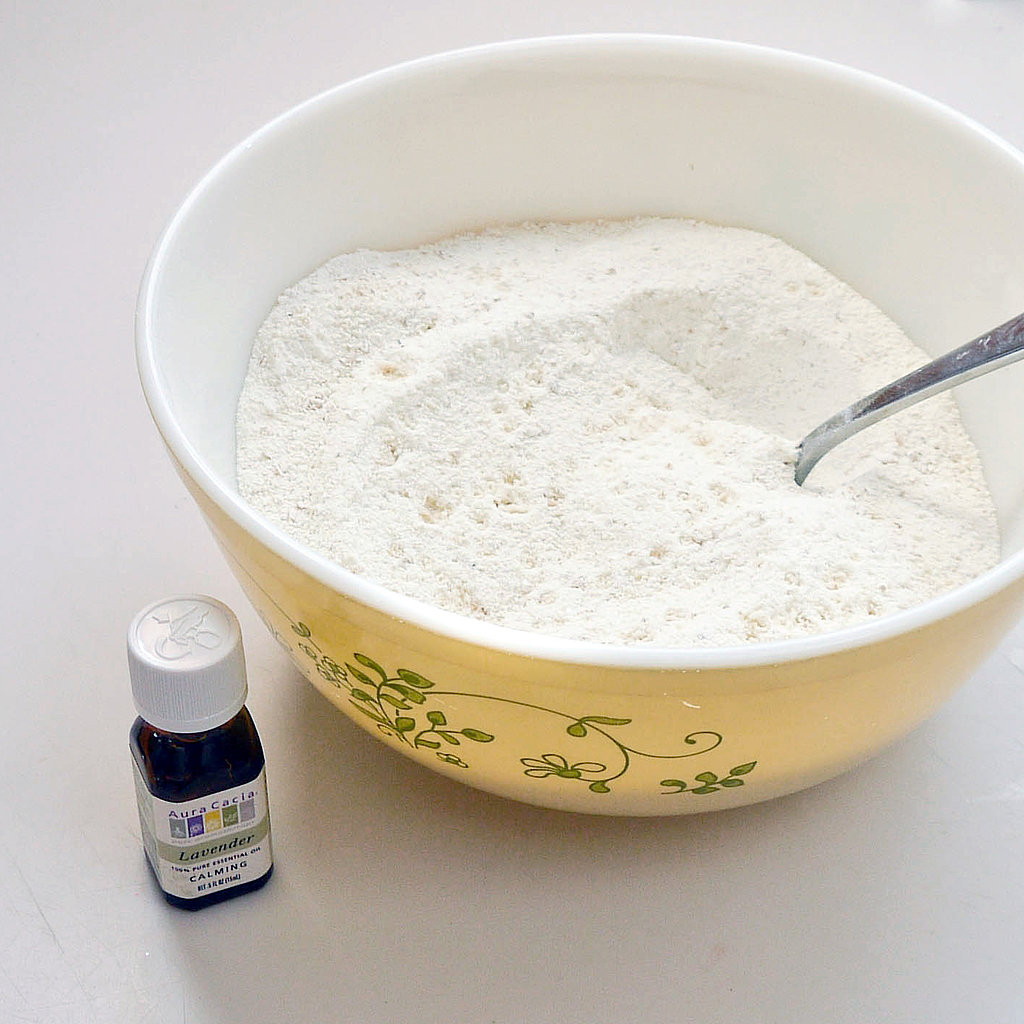 Pour into a sealable glass jar, and the relaxing milk bath is ready to use!