Disney Minnie Mouse Headband on ASOS
So Cute! This $8 Minnie Mouse Headband Keeps Your Hair Back While You Wash Your Face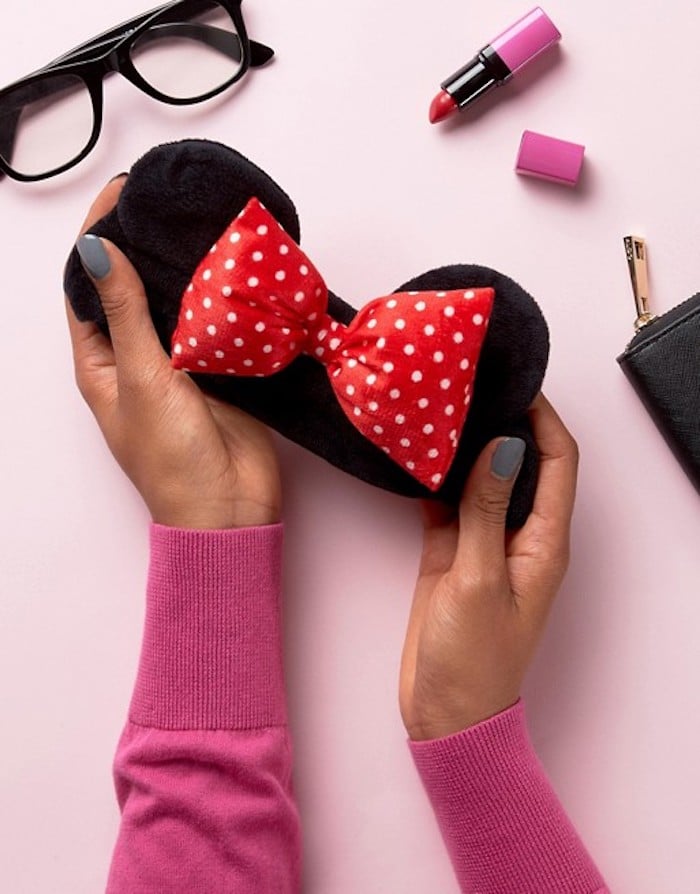 Whether you're a beauty-lover, Disney fan, or both, we found a product that will give you major heart eyes. ASOS just released this Disney Minnie Headband ($8), and we honestly think it's the most adorable thing ever. The product is made with soft towel fabric and is intended to push your hair back while you wash your face or wear a mask.
The back of the headband is made with a stretchy elastic strap, so it stays put on your head without feeling too constricting. The absorbent material will keep any unwanted products out of your hair so your strands don't get sticky or greasy. Basically, it's the best invention ever. You'll look so charming, you'll actually want to wash your face every night.
This item would be a fun stocking stuffer for the holidays. Hey, it could even double as a Halloween costume accessory! If you want one, we suggest buying it ASAP. Unique Disney products sell out fast, and this one is too cute to resist.