Does Tarte Shape Tape Foundation Cover Acne and Dark Circles
I Stayed Up Late Eating Cheese — Here's How Shape Tape Foundation Works on Acne and Dark Circles
As POPSUGAR editors, we independently select and write about stuff we love and think you'll like too. If you buy a product we have recommended, we may receive affiliate commission, which in turn supports our work.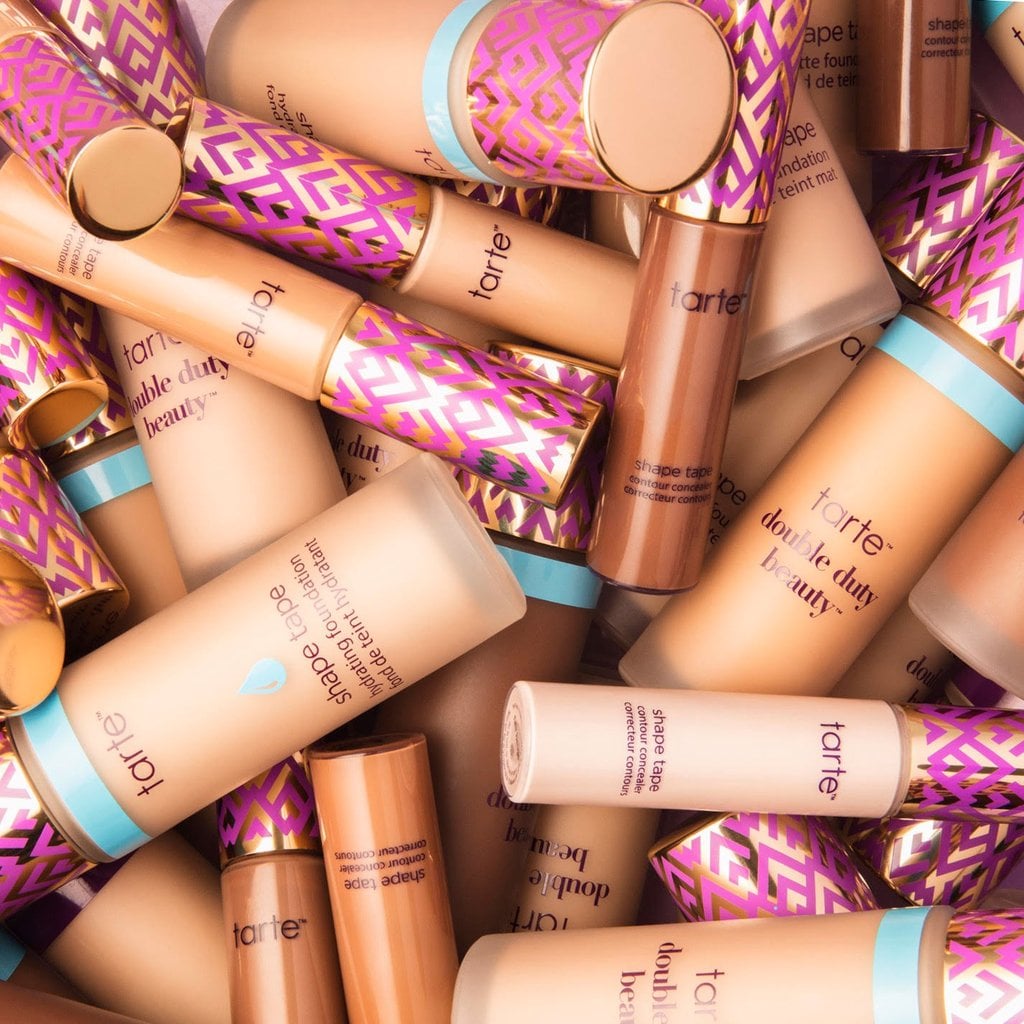 When I find myself in times of trouble, mozzarella comes to me. After a particularly stressful week, last night I sat on my bed in a bathrobe stolen from the Ritz, indulging in a hastily crafted DIY cheese plate featuring delicacies such as Organic Valley Cheddar Single Slices and Babybel. This party of one lasted until around 2 a.m. in the morning. Needless to say, my skin was not happy when my alarm went off at 7 a.m.
So when the first-ever samples of Tarte's New Shape Tape Foundation ($39) hit the POPSUGAR offices today, I was probably the girl who needed the sought-after base most. When our Beauty Director Lauren Levinson held out Tarte's bag of goodies, I practically bit her arm off trying to slather it on my face ASAP.
Some quick details: Tarte will launch not one but two foundations. There are both matte and dewy options. Although I usually opt for lighter, more hydrating coverage, I ended up testing a matte bottle because, let's face it, homegirl looked rough. I hoped the waterproof matte option would smooth over my angry pores and dark circles like its older sister, Shape Tape Concealer ($27), is known to do.
Fifteen shades make up this release, and all are infused with vitamin E. That's a natural antioxidant, so I'm inclined to think that along with providing filter-esque coverage, this foundation moonlights as a mini skin treatment. It reminds me of my beloved It Cosmetics Bye Bye Breakout Concealer ($25) in that respect.
First, let me show you what I was working with before applying this foundation. Warning: graphic content ahead. Hide your children; only mature eyes should see me without makeup today: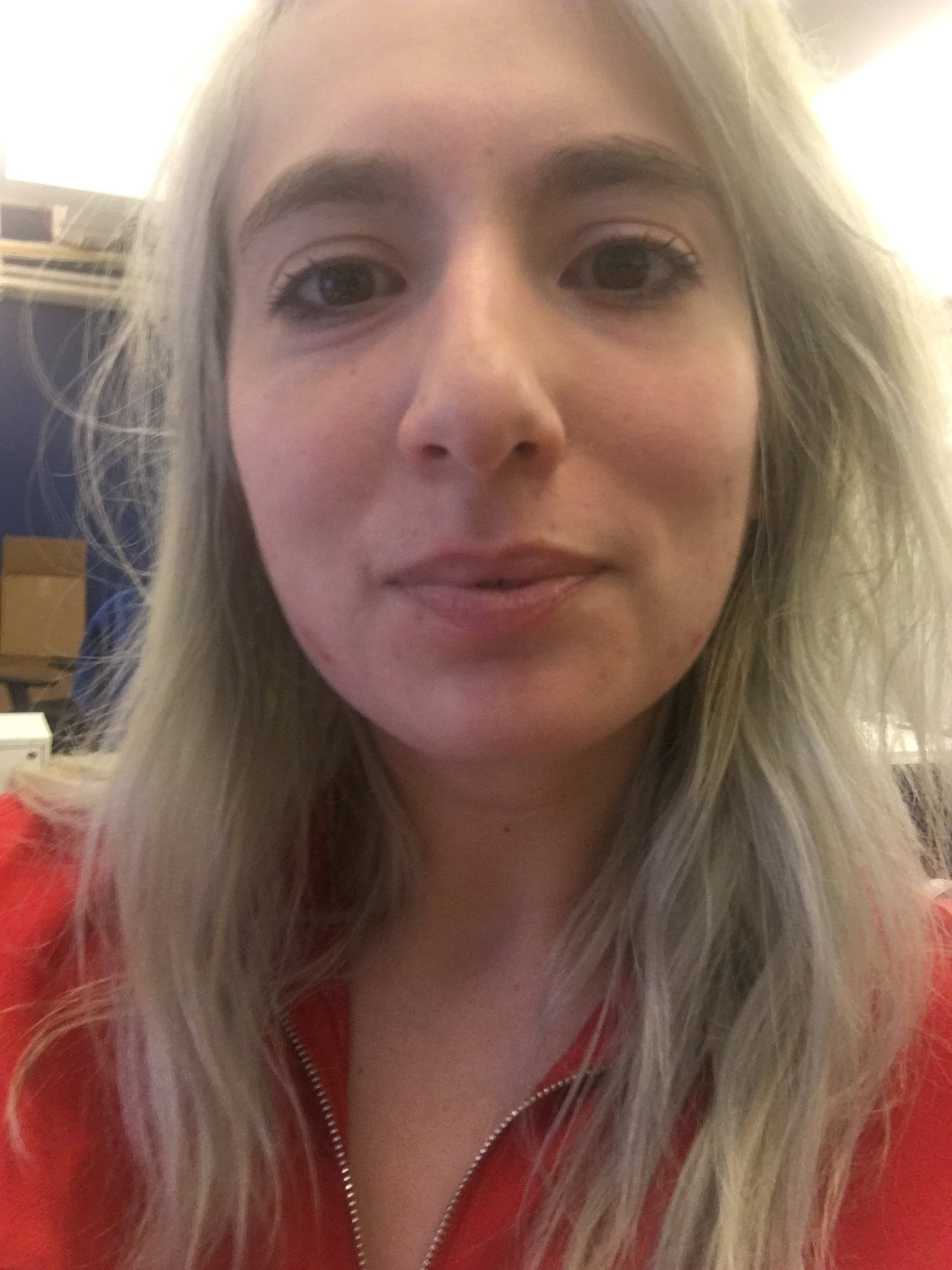 Image Source: POPSUGAR Photography / Alaina Demopoulos
I began by applying the foundation in sections, rather than rubbing it all over everything. This was at the advice of Lauren, who told me that the formula supposedly sets quickly. She was correct: this stuff was tougher to blend than what I'm used to. I found it best applied via a Beautyblender or other makeup sponge. I do want to note that the brand released a Double Duty Beauty paddle brush ($28) specifically to be used in tandem with Shape Tape, but that was elsewhere in the office and I'm an impatient lady.
Although it did take some muscle to blend in everything, as soon as I saw the product set on my face, I knew it was worth it. My skin had instantly smoothed, and you'd never know my pores are currently five-foot crevices. And yet, my complexion still looked natural. I didn't look like some done-up Instagram model; I just looked like myself. Well, my best self: Alaina on a juice cleanse, running on 12 hours of sleep.
If you'd like to join me in not looking like a well-fed zombie, you can get your hands on Shape Tape Foundation when it launches on Tarte's website on Jan. 15. After that, it will expand to Ulta.com on Jan. 21 and hit the megaretailer's brick-and-mortar shelves on Feb. 4.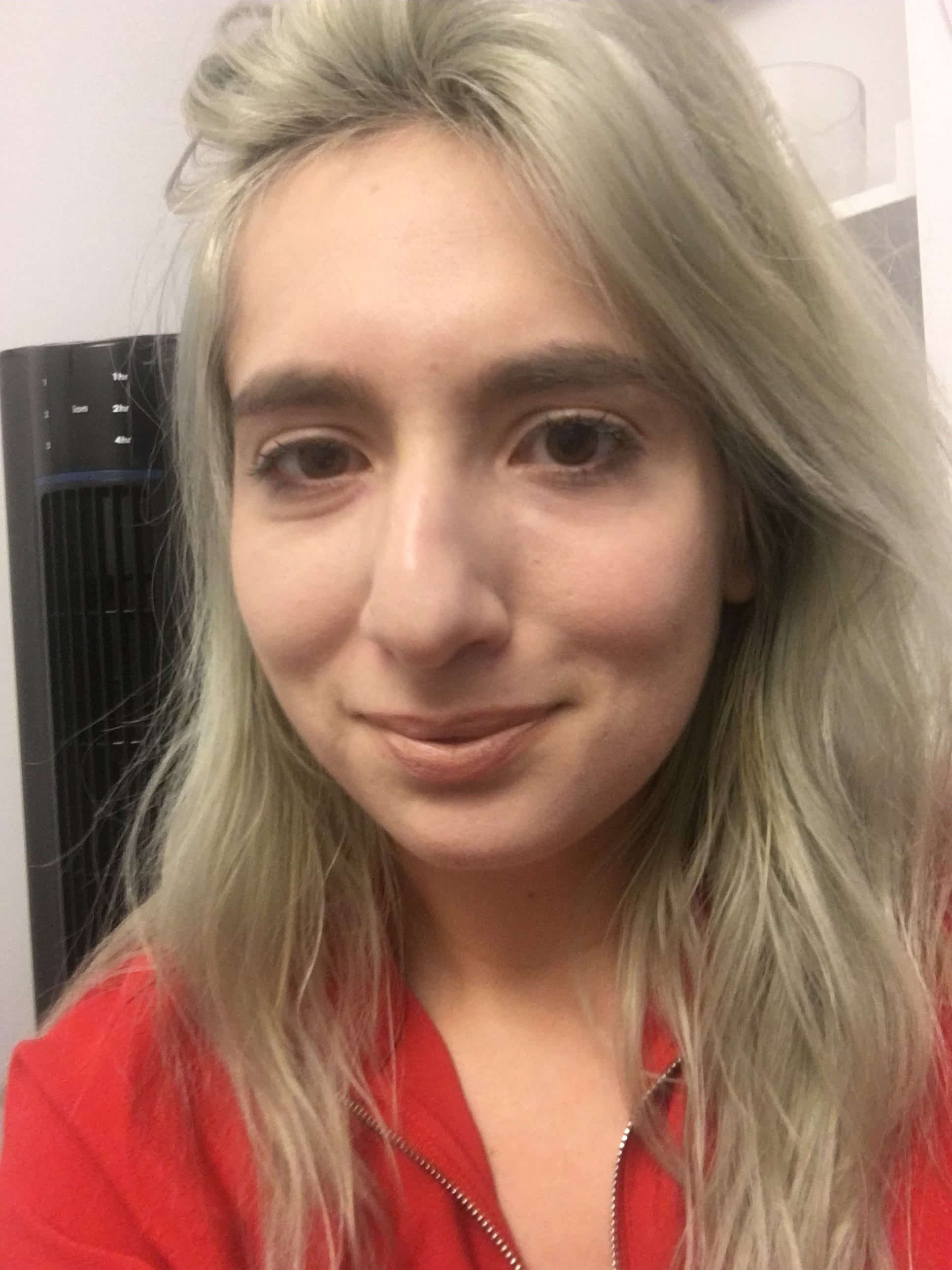 Image Source: POPSUGAR Photography / Alaina Demopoulos