Drunk Elephant Umbra Tinte Physical Daily Defense Review
This Silky Mineral Sunscreen Doesn't Leave a White Cast — and I'll Never Turn Back
As POPSUGAR editors, we independently select and write about stuff we love and think you'll like too. If you buy a product we have recommended, we may receive affiliate commission, which in turn supports our work.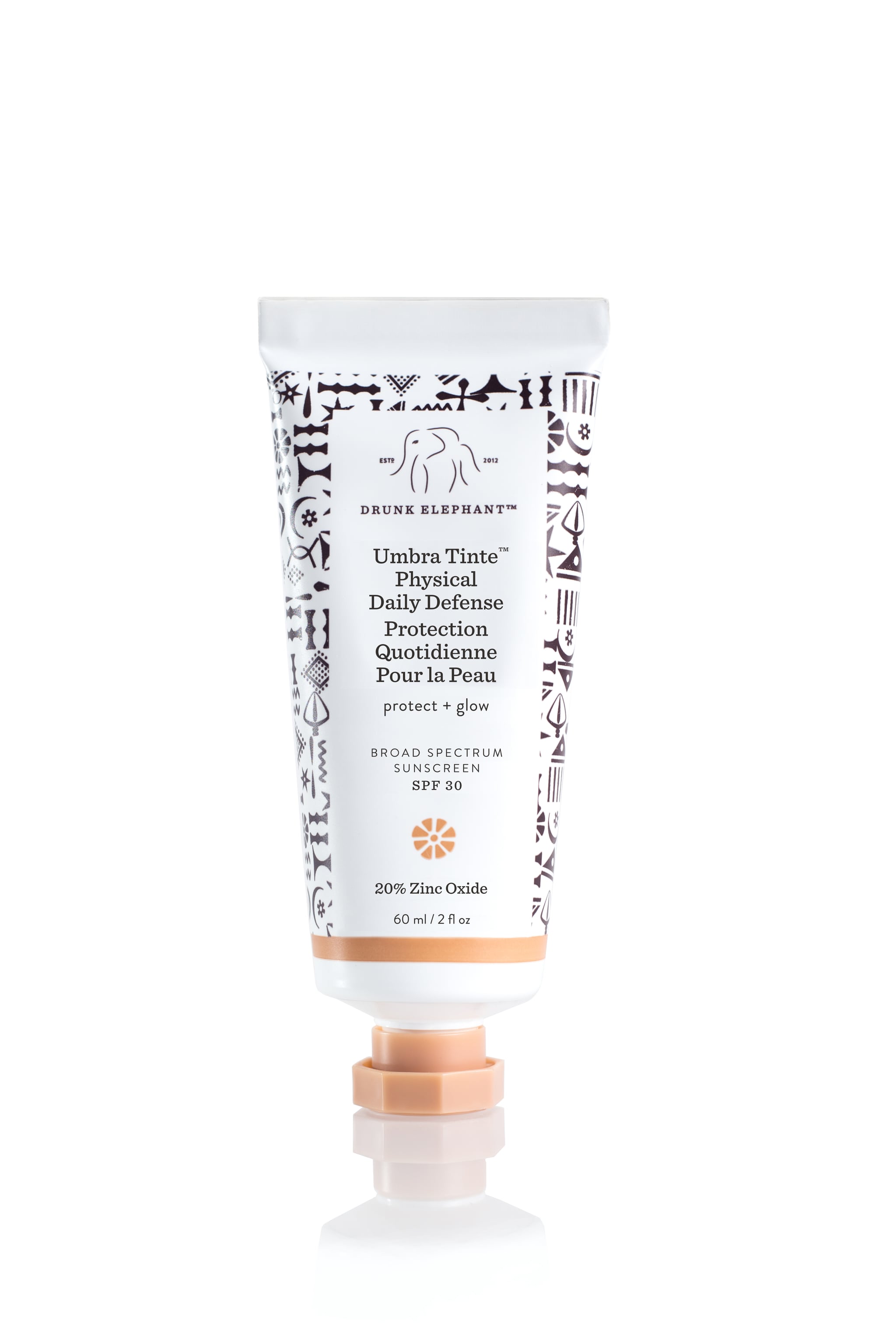 Not to brag or anything, but I have pretty good skin. I frequently get complimented on my complexion, which I appreciate, especially because I work hard at keeping my skin healthy. Whenever I get questions from friends regarding what they can do for better skin, I always mention two cardinal beauty rules that I never break: don't go to bed with makeup on, and always wear sunscreen.
My obsession with sunscreen is almost comical, and many of my friends look at me like a psychopath while I'm screaming at them for tanning. Despite my dogmatic sunscreen habits, I'm also incredibly picky about sunscreen formulas. Luckily, the Drunk Elephant Umbra Tinte Physical Daily Defense Sun Screen SPF 30 ($36) passed my test, and I have a new favorite item to add to my skin-care routine.
The tinted product is a broad-spectrum SPF with mineral sunscreen, meaning that its ingredients physically block your skin from being hit by the sun's rays. This is different from chemical sunscreens, which use active ingredients that absorb UV rays. This creates a chemical reaction that changes into heat, releasing it from the skin.
Many people try to avoid chemical sunscreens because they are potentially irritating to the skin, clog pores, and cause skin discoloration. However, chemical sunscreens also are typically thinner and more comfortable to wear than their physical counterparts.
The problem with physical (sometimes called mineral) sunscreens is that the main ingredient, zinc oxide, tends to leave a white cast on the skin and have a chalky formula. Somehow, Drunk Elephant has found a way around this pitfall with Umbra Tinte. The physical tinted sunscreen contains 20 percent zinc oxide but manages to have a soft texture and matte finish and is a great base for the rest of your makeup. It's not the least bit chalky and leaves behind no white residue or strong sunscreen smell.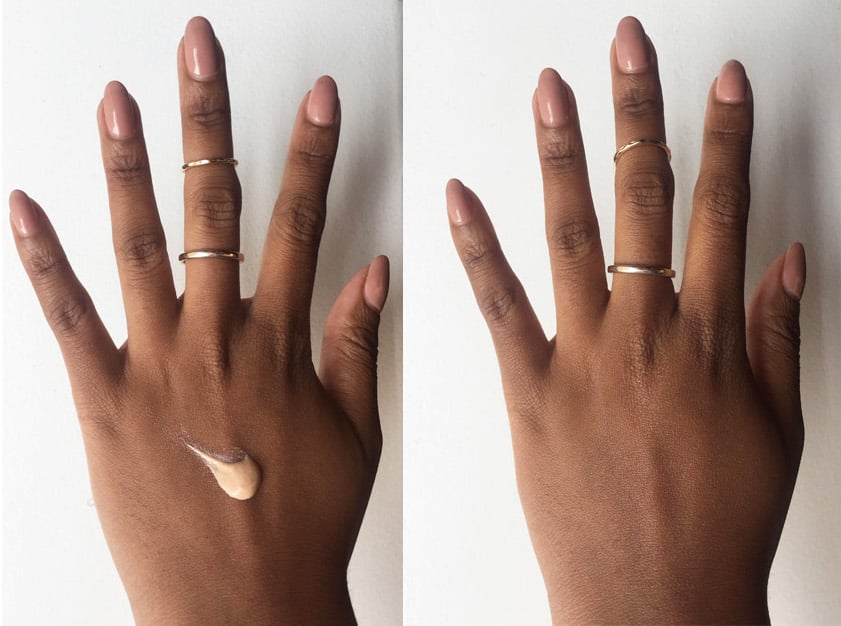 The product comes out of the tube a beige hue but can be blended into the skin easily and is flattering on light-medium to deep skin tones. We tested the formula on both medium-light skin and deep skin, and the sunscreen blended in flawlessly on both. The lotion gives the wearer a glowy, filtered appearance with a light amount of coverage. If you have a very light complexion, Drunk Elephant recommends its nontinted version, Umbra Sheer Physical Daily Defense SPF 30 ($34).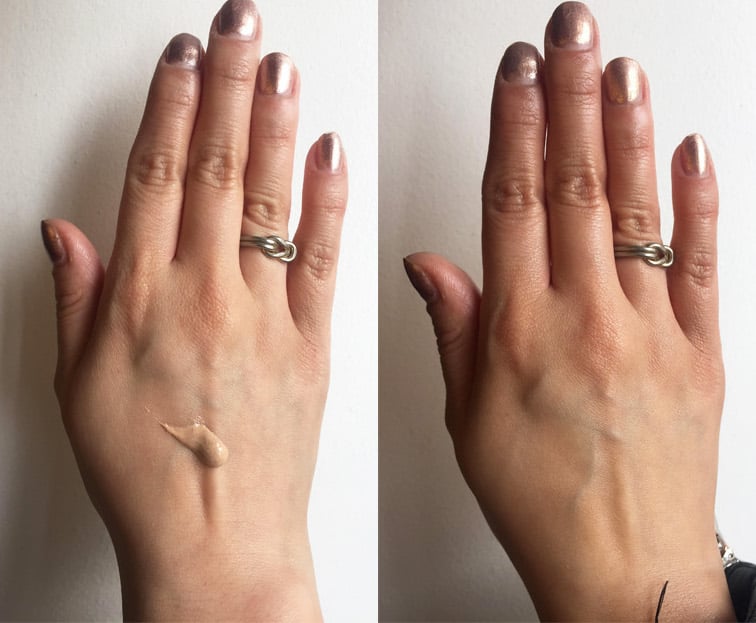 In addition to sun protection, the cream is also packed with antioxidants to benefit and moisturize your skin. It contains sunflower shoot extract, raspberry seed oil, and marula oil, which help moisturize and prevent premature aging.
This is a great choice for those of us who prefer more natural beauty products, and I can't wait to replace the white-tinted sunblock in my medicine cabinet with this one.