Drybar x Too Faced Glitter Spritzer Review
This Is What the Too Faced x Drybar Glitter Spray Looks Like on Brown Hair
As POPSUGAR editors, we independently select and write about stuff we love and think you'll like too. POPSUGAR has affiliate and advertising partnerships so we get revenue from sharing this content and from your purchase.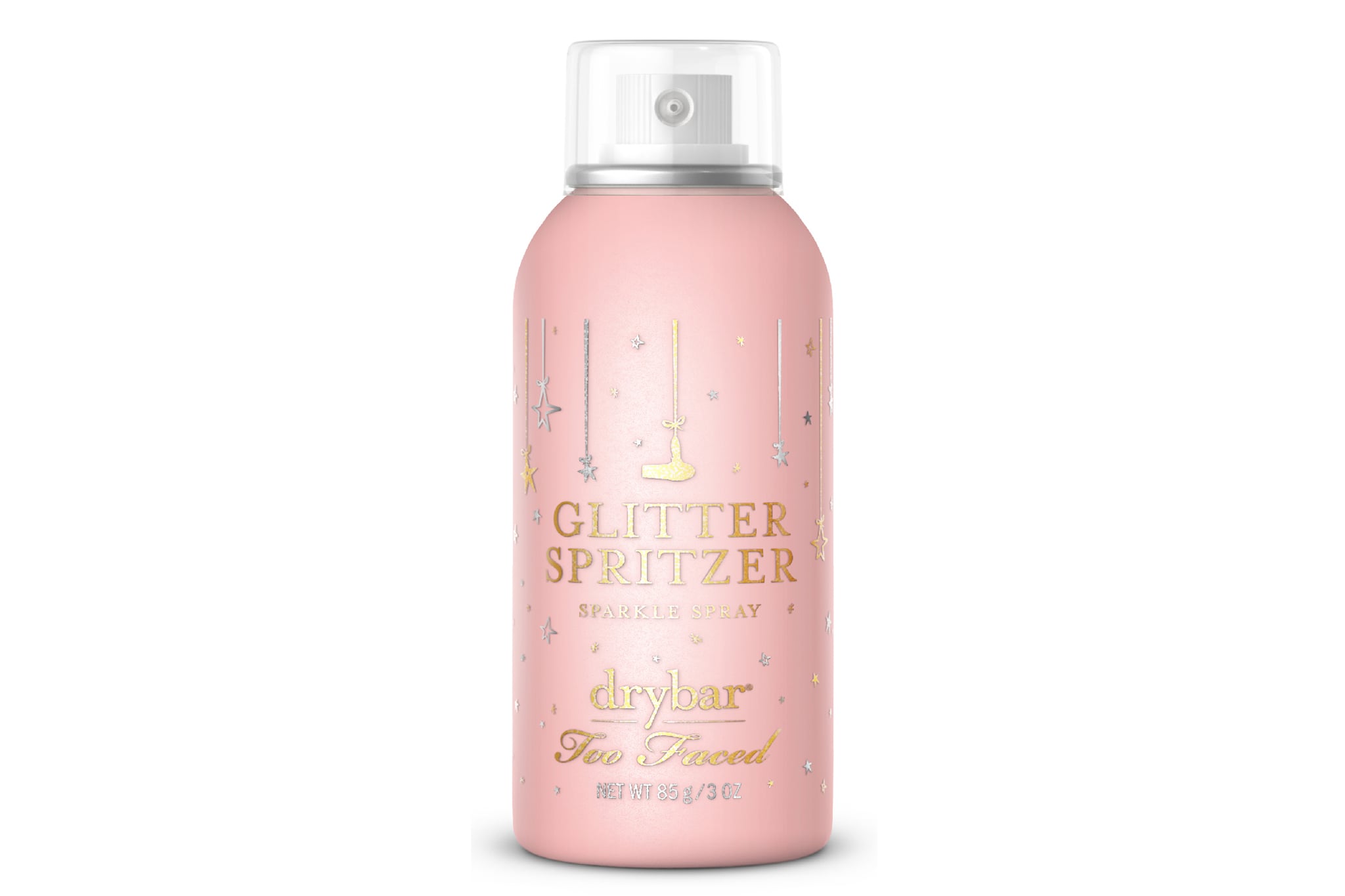 The second I heard that Drybar and Too Faced — two of my favorite brands — were teaming up to bring the Glitter Spritzer Sparkle Spray ($20) to the beauty world, I knew I had to try it. Not only have I been obsessed with every product I've tried from Drybar, but Too Faced has always been one of my go-to makeup brands.
When the pretty pink bottle arrived at my desk, I immediately sprayed it on my arm, expecting a small amount of glitter (the standard for most hair shimmers). To my surprise, what actually spritzed out looked like a solid block of sparkle that gave some major shine. So I headed to the bathroom to see if it would show up on my brown hair — and it did. When I lightly sprayed it on, I was delighted to see some subtle gold and silver shimmer, but this stuff is buildable: I then braided my hair and layered it on thick. The results were worthy of any festival or holiday party.
Although I did get glitter all over the sink and floor of the POPSUGAR office bathroom (sorry, team), I'm thrilled with the results of this collaboration and think it's a must have for fans of the brand and glitter alike.