E.L.F. 100-Pan Eyeshadow Palette Endless Eyes
Oh My: E.L.F. Just Released a 100-Pan Eye Shadow Palette That Costs $15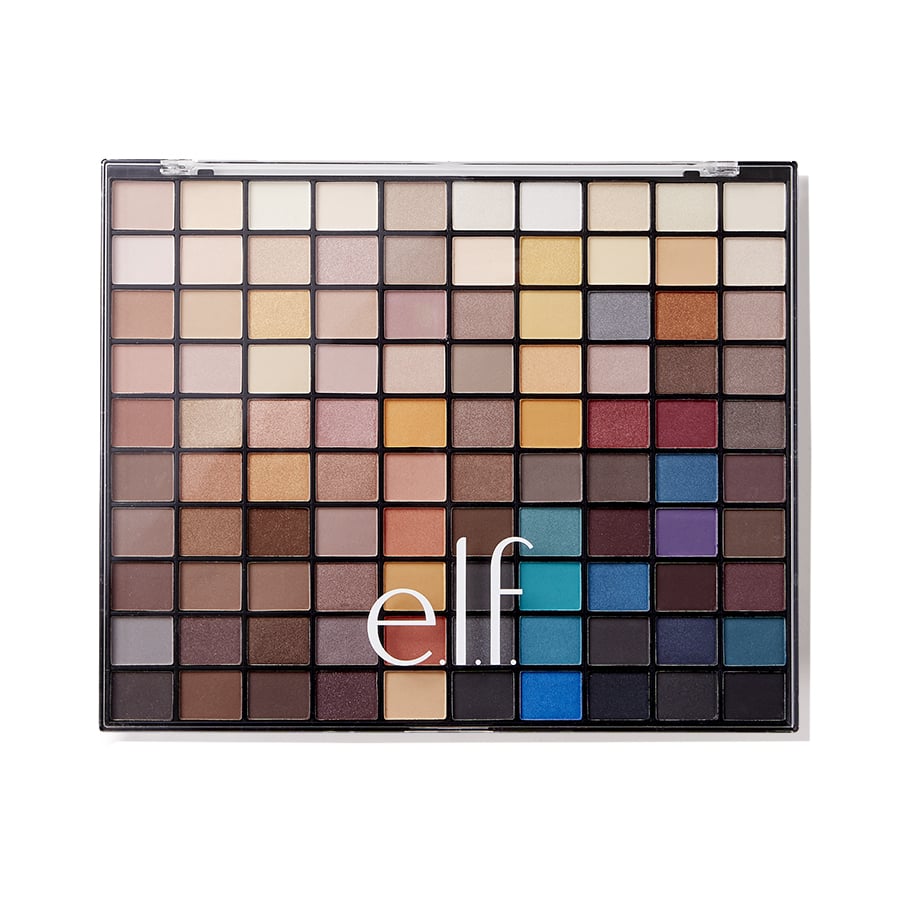 Your "desert island" palette might include the pricey, 12-pan one you spent weeks lusting after and saving for, but allow us to suggest a new option. If you truly were trapped in a Castaway-type situation, you would probably want to bring along the new E.L.F. Endless Eyes 100 Color Palette ($15). That's because this drugstore bundle contains 100 pans — and costs a mere fraction of that number.
For about the same price as some single lipsticks, you can reap the rewards of this crazy shade range, which has everything from sandy neutrals to electric blues. The palette is even laid out to be user-friendly — the top colors are to be used as base, the middle pans are for building and blending, and the bottom rows are for topcoating.
Shimmer, matte, and smoky hues are all available, so the number of looks you could achieve using this bad boy is pretty insane — dare we say, endless.