EOS Smooth Sphere Lip Balm 2014 Spring Collection
And Here We Thought EOS Couldn't Get Cuter . . .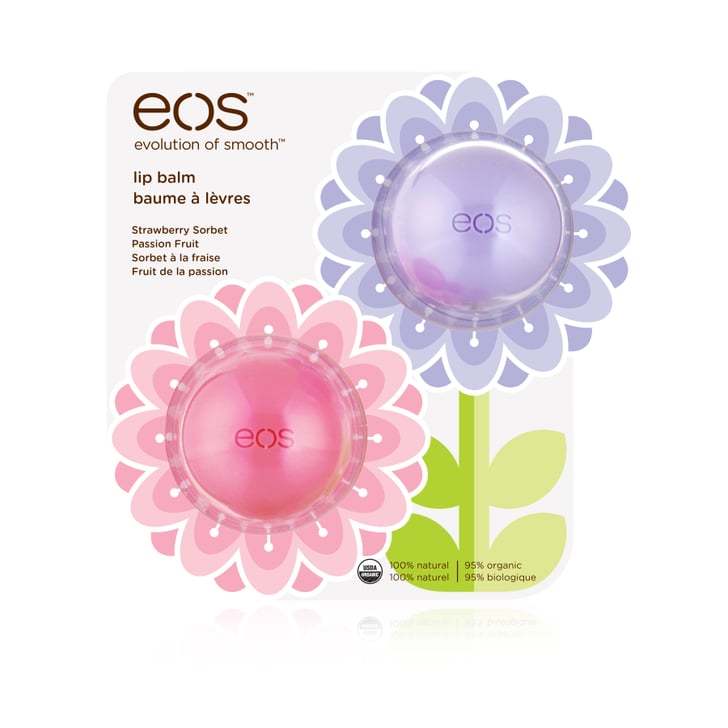 I will admit it, I'm a lip-balm addict. So I have EOS stashed everywhere — at my desk, in my purse, in my glove box in my car . . . and now I have two new flavors to love in the 2014 Spring collection, but I can't get too attached since they're limited edition! The Passion Fruit and Strawberry Sorbet Smooth Sphere Lip Balms ($6 each) come in the cutest floral packaging and smell deliciously like tropical beverages. And, as always, they're free of petrolatum, paraben, and gluten. If you have any events coming up, I also suggest these balms as party favors!