Emma Stone Bangs 2014
Haircut Alert! Do You Dig Emma Stone's New Bangs?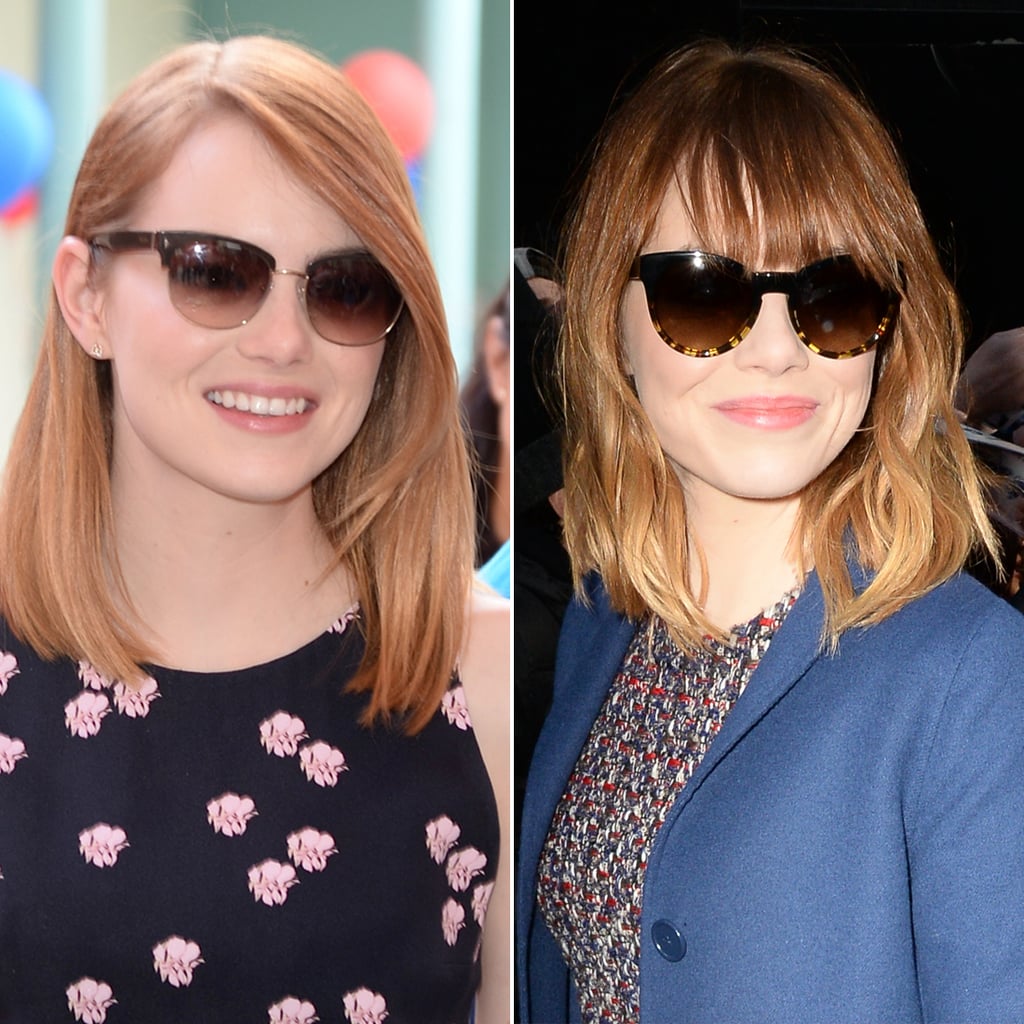 Emma Stone has been jetting across the globe the last few weeks promoting her latest film The Amazing Spider-Man 2. She even made a stop by the POPSUGAR offices, and we can assure you, she did not have those bangs on Monday! It seems like Emma took inspiration from her boyfriend, Andrew Garfield, who debuted a new buzz cut earlier this week. In fact, we're going to go ahead and crown them this year's scissor-happiest couple! This isn't the first time the actress has had blunt fringe, so that likely influenced her decision to get a haircut in the midst of a promo tour. We tend to love Emma anyway she comes: blonde, redhead, bob, or bangs. But tell us what you think of her new look below!