Essie Leathers Collection by Rebecca Minkoff
Essie Teamed Up With Rebecca Minkoff For a "Leather" Nail Polish Collection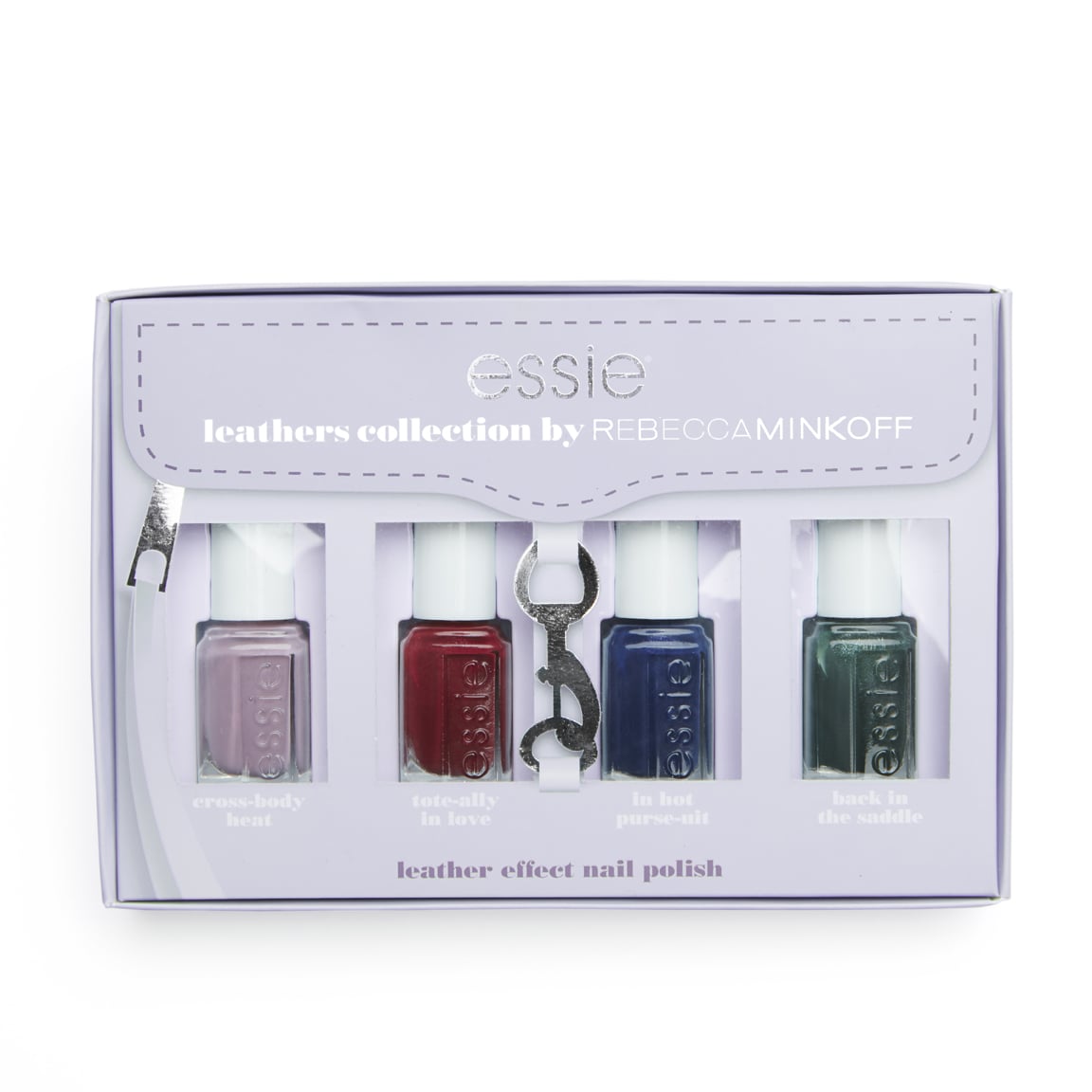 As a longtime lover of Rebecca Minkoff shoes and bags, I can confirm: Minkoff makes amazing leather. It's soft, buttery, and you want it on your feet or in the nook of your arm. In fact, I just bought a pair of white leather RM booties and a classic black leather jacket for Fall 2017. So as a fan, I am pumped that Minkoff is bringing her beloved leather into the beauty world.
She teamed up with Essie, the brand that's always backstage doing the nails for her runways shows, on a holiday gift that's already on my list. The Essie Leathers Collection by Rebecca Minkoff ($13, available November 15 at essie.com) is a set of four mini nail polishes.
"This leather effect nail polish collection is very special to me because it was inspired by my most die-hard fans," Minkoff said in a press release. "I took four of my most iconic leathers and made them into my favorite Essie polishes."
The shades include Cross-Body Heat (rosy mauve accented with subtle lavender shine), Tote-all in Love (deep oxblood red with a flash of light crimson), In Hot Purse-uit (a rich indigo blue trimmed with a glowing violet), and Back in the Saddle (a polished dark blue-green green cast in silver). The finish for these polishes is a glossy-matte one with the most subtle hint of shimmer. I see In Hot Purse-uit as my go-to vampy pedi, and Cross-Body Heat as my new neutral fingernail shade.
Buy them for me (just kidding?) or your fashion-loving friend.