Fergie Beauty Interview
Fergie on Her Favorite Nudes (We're Talking About Makeup)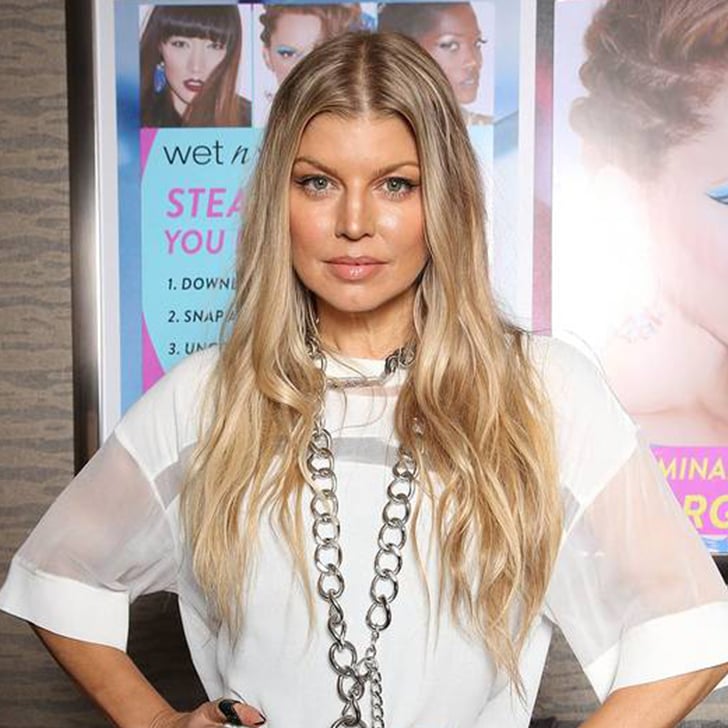 Source: Invision Agency
Here's the thing about Fergie: before we met, everyone told me that she's a fun, warm interview. Add on top of the fact that she's funny and acts as if you've been lifelong friends (!). I can confirm that after knowing each other a total of five minutes, it was hard not to absolutely adore her.
After admiring my own braid and commenting she might have to "steal my look," she didn't bat an eyelash when I told her my go-to karaoke song was, in fact, "Fergalicious," and that I change the lyrics to my own name. (She ended up calling me "Kirbalicious" for the rest of the party.)
In between being everybody's best friend, Fergie has a lot on her plate. She's first and foremost a mom, is preparing for her solo comeback with the release of her single "L.A. Love (La La)" (out today!), and works with Wet N Wild as a brand ambassador, taking time to name each product and test each shade in her collection.
At the MGM Grand in Las Vegas for the iHeartRadio Music Festival, we had some time to sit and chat with the music maven about her beauty regimen.
POPSUGAR: I want to start by asking about your glow — you're known to have this radiant gleam on your cheeks at all times. What's the secret?
Fergie: Well, thank you! For me, I'm a big blush girl. So blush and a good contour, always. Also, an airbrush tan, [done by] my girl Liz Pino. She's in high demand. She knows how to give me nice color without going to the orange side. I learned that, being a brunette, you can go darker, but since I'm blond, there's a fine line.
PS: I love that you're addressing airbrush tans, because they're almost taboo. But they make all the difference!
Fergie: They do! And like I said, contouring is essential.
PS: Do you prefer cream contour or powder bronzer?
Fergie: Either! I switch things up.
PS: You're also a nail art girl. Where do you grab inspiration?
Fergie: All over the place! I'm all about elongating the nails. Right now, I like my nude with a take on the French tip in black. I'm wearing Wet N Wild polish in Private Viewing. (An opaque, beige take on nude.) I also like my claws . . . you know, to add a bit of danger.
PS: Let's talk about your new single, which is circulating online.
Fergie: Yes, so you probably heard a small part of "L.A. Love," which was in the DSquared show. I gave them that as a gift because I've worked with them over the years. They were a part of my "Clumsy" video. So that's definitely not the full track! I'm calling all fans to send in photos of us together over the years to put into the video.
PS: And before we go, what are three items every woman should keep in their purse?
Fergie: Hmm . . . all right, a lip. Always. I keep Fergie Daily with me — a nude shade — because I really do wear it every day. I named it after a Brazilian fan site that translates to Fergie Daily. Lashes are important, so mascara. I wear Big Girls Don't Cry. And . . . does it have to be my makeup bag? Or my purse? Because I'm really into Listerine Strips and Wisps. Definitely Wisps.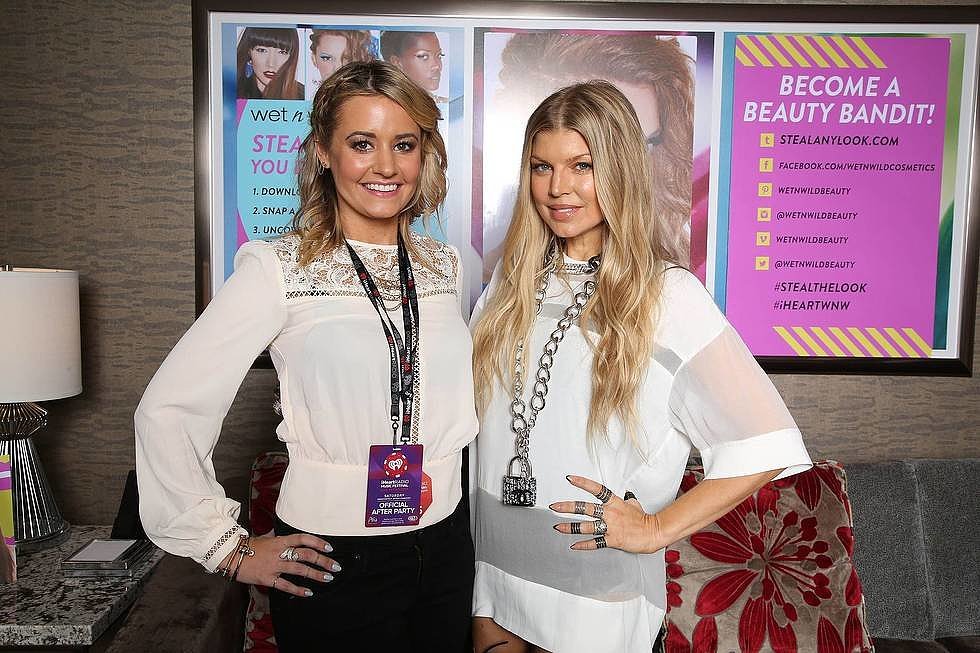 Source: Invision Agency
Image Source: Invision Agency