Source: POPSUGAR Photography / Dean Lipoff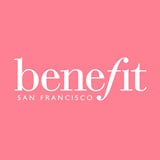 Want that perfect, personalized brow? We partnered with Benefit Cosmetics to show you their signature Brow Mapping and waxing technique.
Heavy-handed eyebrow pluckers, rejoice. There's no reason to continue trying to master the art of the brow alone. With Benefit's robust suite of services, you can get a masterfully created arch simply by visiting the BrowBar. Curious as to the process, we connected with Benefit's global brow expert, Jared Bailey, to learn how everyone can find the perfect arch for their brow. (Remember, not every brow is the same.)
Up ahead, Jared breaks down Benefit's 3-Step Brow Mapping technique, which identifies where your brow arch should be to give you the ideal brow shape for your face.