Get Summer Hair Highlights the Natural Way
DIY a Natural Highlight Spray With Products You Already Own
Summer is almost over, but that doesn't mean you can't get the beach-blond hair of your dreams! Instead of getting professional highlights, which require pricey upkeep and dry out your hair, try this natural alternative. It'll give you sun-kissed, natural-looking highlights that won't leave your hair brittle — all with ingredients lying around your kitchen.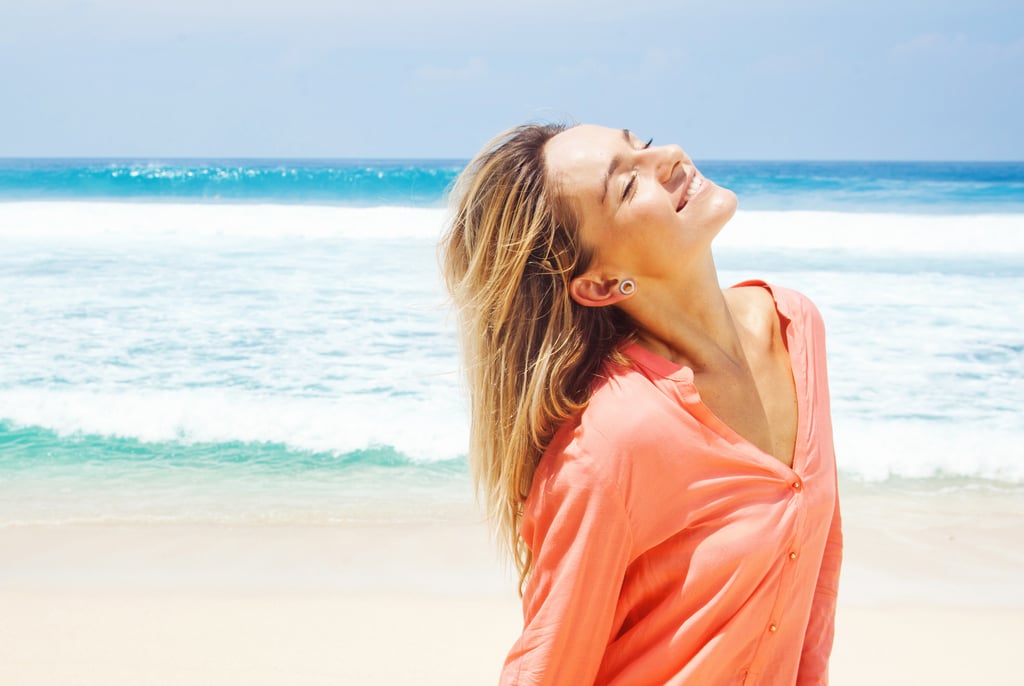 Lemon Hair Lightener
What you'll need:
4 lemons or 1 cup lemon juice
1/2 cup warm water
1 chamomile tea bag
1 tablespoon olive oil
A spray bottle and/or toothbrush (depending on whether you want allover lightening or more individuated highlights)
Directions:
Squeeze your lemons: Juice the lemons into a small bowl, or just pour the lemon juice in.
Brew your mixture: Pour the warm water into the bowl as well, and dunk the chamomile tea bag in. Let the mixture steep for four minutes.
Decide how you want to look: Once your "tea" has brewed, either pour the mixture into a spray bottle and shake it up, or stir it with a spoon before you dip your toothbrush in. If you want gradual lightening all over, use the spray bottle. If you want individual highlights, dip your toothbrush in the solution and streak it that way.
Apply: Either spritz or streak the mixture onto your hair, making sure to soak strands from root to tip. Remember that going lighter around your face is usually a little more flattering, and if you don't want highlights that show, just clip up the top layer of your hair and highlight underneath for more subtle dimensional color.
Dry, then moisturize: Either let your hair dry naturally in the sun or, if you don't have a bunch of time to sit outside, use a hairdryer to blow it dry. Then, to keep dryness at bay, rub your tablespoon of olive oil in, massaging it into your hair and scalp for five minutes or so before rinsing it and then styling your hair as usual (feel free to use shampoo after if your hair feels greasy).
Repeat: To achieve lots of lightening, you'll want to repeat the process a few times. You can refrigerate your mixture in the meantime. The more often you use it, the faster you'll lighten up. Just remember not to overdo it; even lemon can dry hair out if you do it too often, so wait at least a few days between treatments.