Gwyneth Paltrow's Favorite Body Bronzer
Gwyneth Paltrow's Secret Weapon For Red-Carpet-Ready Legs
As POPSUGAR editors, we independently select and write about stuff we love and think you'll like too. If you buy a product we have recommended, we may receive affiliate commission, which in turn supports our work.
If you're half as jealous of Gwyneth Paltrow's killer body as we are, you'll be happy to know she shared her secret weapon to getting red-carpet-ready legs — and it doesn't require an elliptical! Gwyneth revealed to InStyle the beauty product she uses to keep her gams glam.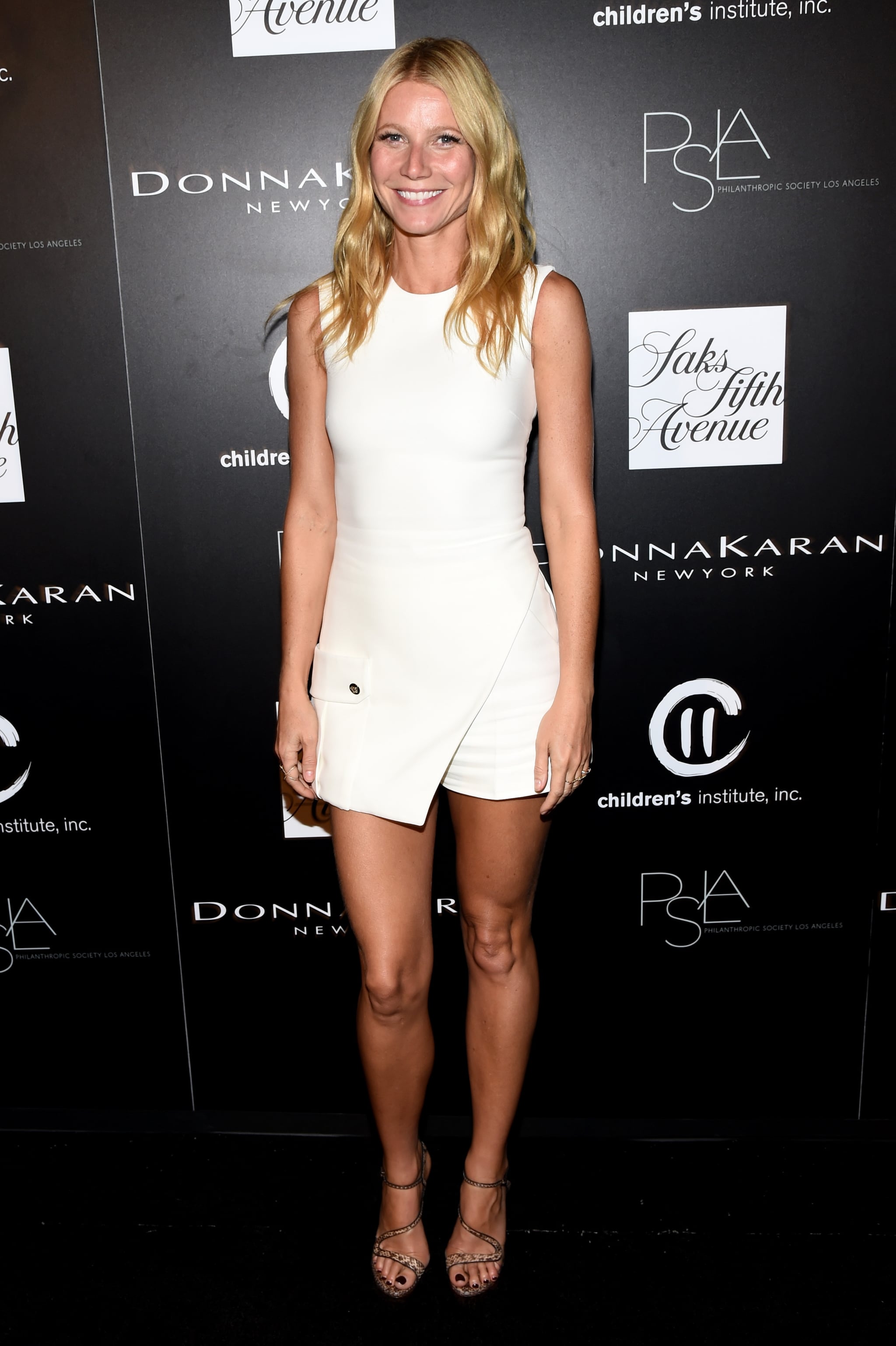 Is it just us, or is Gwyneth Paltrow looking exceptional these days? The lifestyle guru flaunted her toned abs in a crop top and midi skirt, looking as fit and fabulous as ever, and at the opening party for her Goop pop-up shop in Dallas, the star revealed the secret to her fab-looking legs.
"Prtty Peaushun ($24) is my absolute secret weapon for the red carpet, for my legs," she told InStyle. "It makes your skin look amazing and really toned. It's my secret!"
It also probably doesn't hurt that she's a stickler for hitting the gym. "I've been a Tracy Anderson devotee for eight years and I do it five days a week," she says. "I do the dance cardio and the muscular structure ones."
Whatever she's doing, it's certainly paying off.
More from InStyle:
Find the Perfect Red Lip For Your Skin Tone
Julianne Moore's Stunning Beauty Evolution
10 Miracle Masks to Completely Transform Your Skin