Hillary Clinton Beauty Quotes
Hillary Clinton Said What About Face Moisturizer?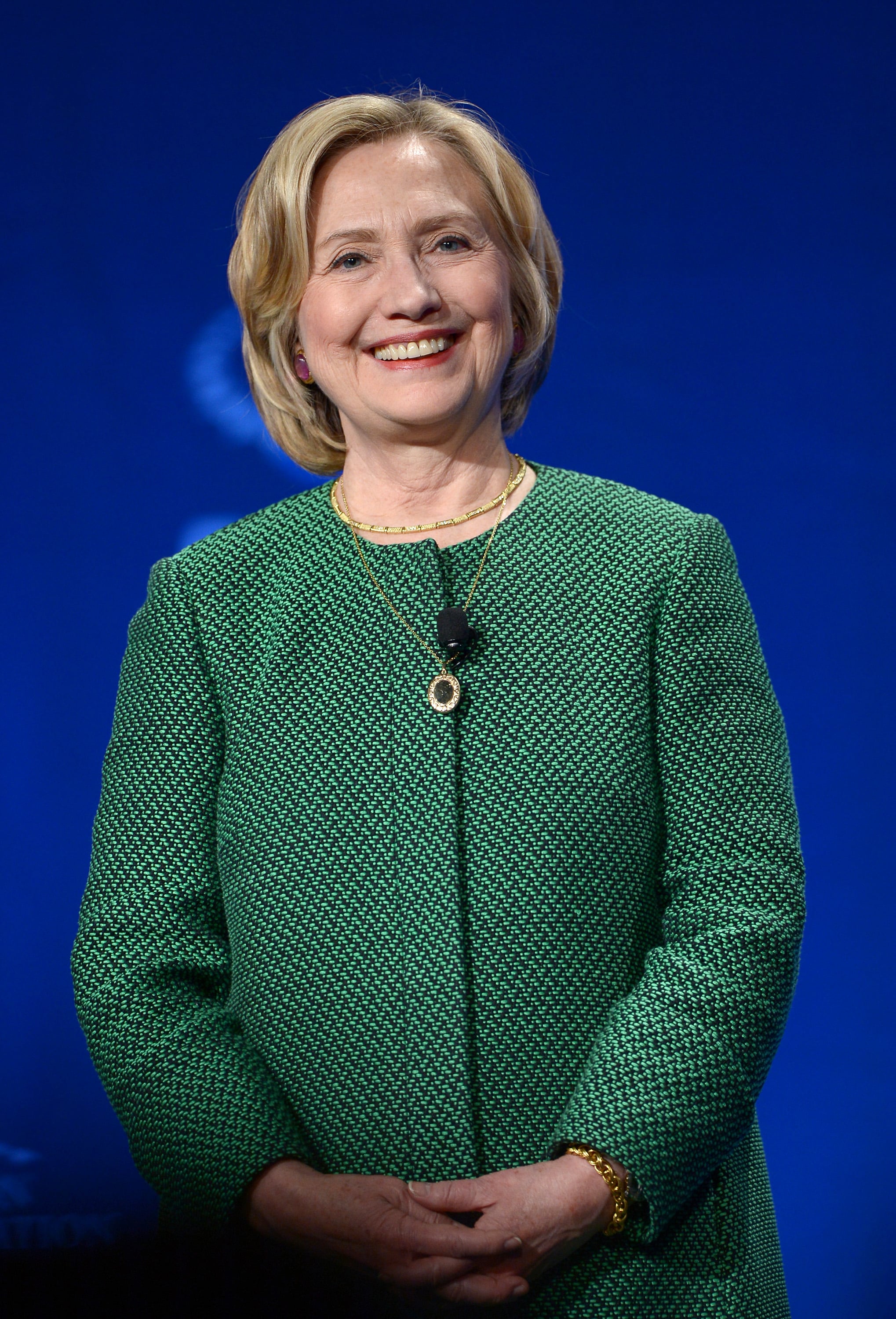 This weekend, Hillary Clinton announced that she is running for president in 2016 (not that we're surprised). Ever since her first presidential campaign and her subsequent role as secretary of state, Hillary's beauty look has come under much scrutiny, which we expect will continue as she battles to become the first female commander in chief. Her hairstyling choices in particular were a topic of conversation during what we like to call Scrunchie-gate. In fact, Hillary takes the time to joke about her favorite hair accessory in the author's note of her book Hard Choices ($21). "When I began this book, shortly after leaving the State Department, I considered a number of titles. Helpfully, the Washington Post asked its readers to send in suggestions. . . . My favorite was 'The Scrunchie Chronicles: 112 Countries and It's Still All about My Hair,'" Clinton wrote.
We're sure Hillary will take the time to talk about beauty every once in a while when she's on the road. It is something inherent to being a woman — especially one so openly in the public eye. Just last year, Kerry Washington asked the politician, "What advice would you give to young women who are considering a career in politics/public service?" in a Twitter chat. She replied, "If a woman wants to succeed in the public arena, she needs to grow skin as thick as the hide of a rhinoceros. I have certainly, as you can tell, have had to learn how to do that, and there's a lot of good moisturizers I can tell you about if you're interested. The second thing is to learn how to take criticism seriously but not personally."
While we're dying to know the products a power woman like Hillary uses on the campaign trail, we'll be paying more attention to her policy plan than her Scrunchie color in the next year. No one will be asking questions about Jeb Bush's beauty routine, and Hillary deserves that same respect.