Hillary Clinton's Haircut | March 2017
Hillary Clinton Just Debuted a New Haircut — With Bangs!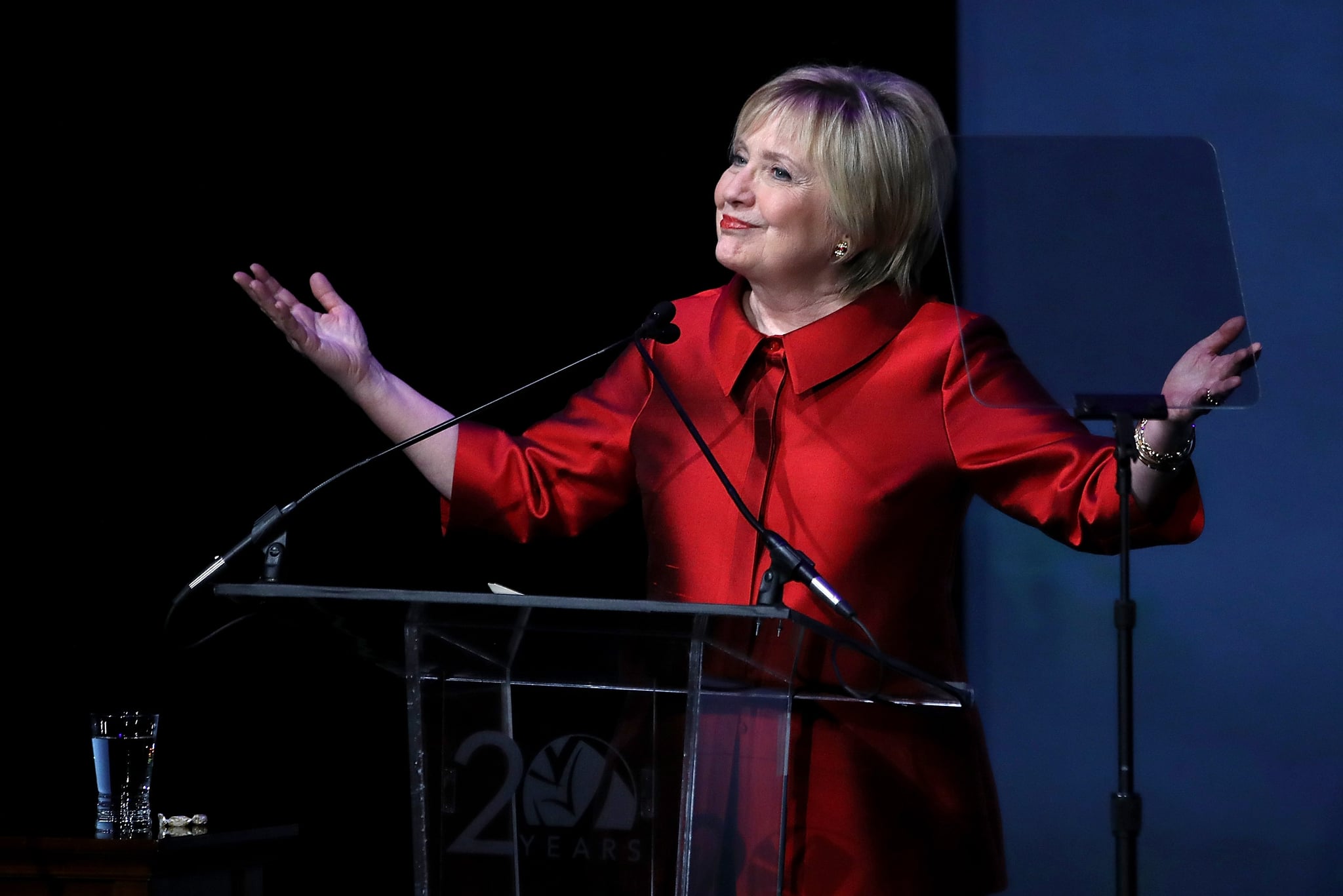 When Hillary Clinton spoke at the Vital Voices Global Leadership Awards on March 8, she rocked one of her signature red power suits — and a new haircut. It looks like the former first lady snipped her locks into a bob and added some piecey bangs, making for a pretty noticeable transformation. How trendy, Hillz!
Clinton's new cut has taken the internet by storm, with many social media users chiming in with their opinions on her look.
that new haircut is EVERYTHING YES @HillaryClinton 👏🏻👏🏻 pic.twitter.com/8efJ64XLnd

— Megan Newman (@megannewman97) March 9, 2017
Hillary Clinton is def going for that "let me speak to your supervisor" with her new haircut.

— Mads (@MarchMadsness) March 9, 2017
OMG @HillaryClinton also back on snapchat for #IWD2017 with a FIERCE new haircut #YASKWEEN

— Kelsey Secules (@kelseysecules) March 9, 2017
Hillary got that post breakup haircut pic.twitter.com/MpGeZ5biOu

— georgia (@lemonadenormani) March 9, 2017
What do you think of Hillary's new 'do?
How do you feel about Hillary's new bob?
Super cute! Totally copying it next time I get a haircut.