How to Fight Frizzy Hair in Winter
3 Tips on Battling Wintertime Frizz in a Flash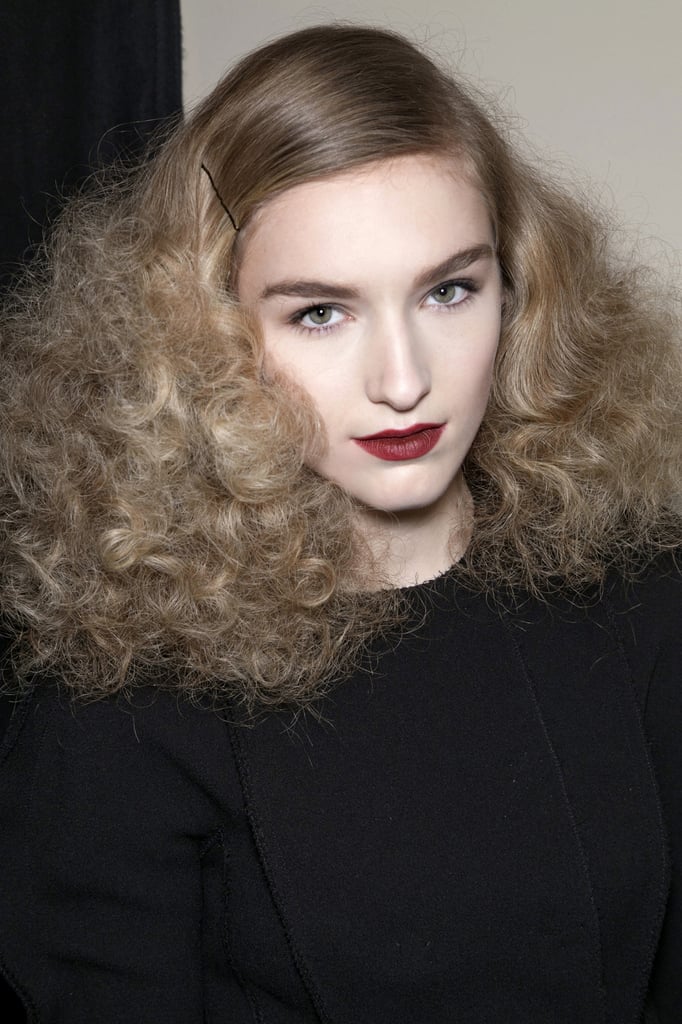 Do you have flyaways galore? No doubt frizziness is a year-round issue. But now that the warmer-weathered humidity-induced frizz is pretty much no longer the cause of extreme pouffiness, lots of us get the frizzies from merely wearing scarves, hats, and gloves — not to mention the low moisture levels in the air.
Famed stylist John Frieda, along with Harry Josh, gave us tips on eliminating frizz on wet locks. However, let's say you just don't have time to go through the whole blow-drying process, or your already-styled hair is showing signs of frizz galore. Here are three simple tips from the stylists on battling frizz in a flash, all on dry (as in not wet) locks. To get their expert advice, just keep reading.
Dry Blow-Dry: Who says you have to catch your hair when it's wet to prevent frizz? Simply start off by applying a pea-size amount of John Frieda Frizz-Ease Thermal Protection Hair Serum ($9, originally $12) on dry hair. Working in sections, use a round brush followed by a blow-dryer with an air-flow attachment to encourage the hair to lie straight.
Create a Barrier: For a quick fix, simply repel moisture with an antihumidity hairspray, like John Frieda Frizz-Ease Moisture Barrier Firm Hold Hairspray ($6) or Garnier Fructis Style Anti-Humidity Hairspray ($4).
In a Pinch: Don't have product available at the moment? No worries. Simply wet your fingertips with water and lightly dab your fingers over the frizz to let it dry flat. Talk about recession-proof beauty, eh?