POPSUGAR
/ paid content for /
Sally Beauty
How to Keep Your Color-Treated Hair Healthy in the Summer
4 Simple Steps to Keep Your Color-Treated Hair Healthy All Summer Long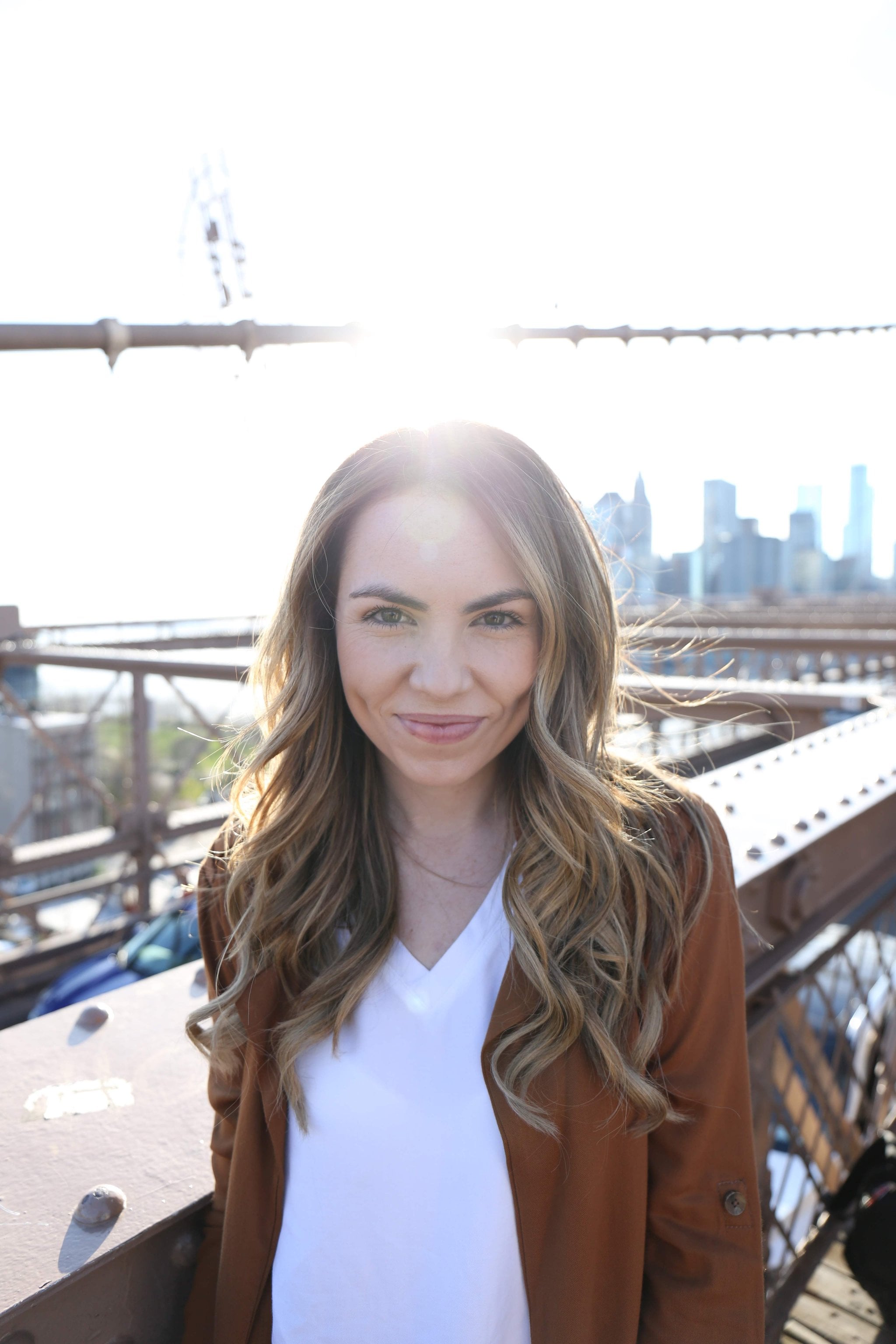 As someone with color-treated hair, this season's hair care routine is as much of a Summer checklist for me as planning for all-day beach adventures, warm nights paired with bonfires, and searching for the perfect swimsuit (or two, maybe three?).
My color-treated journey began at the age of 10, and while the accent highlights have evolved to an allover blonde balayage, the importance of taking care of my hair is as crucial as ever.
After years of coloring and trying out different hair care routines, this is the one that continues to give me the best and healthiest results. My Summer routine embodies five simple changes that are accessible enough for anyone to incorporate during the warmer season.
Know What's in Your Products (and What's Not)
I used to choose shampoo by scouring the shampoo aisle, always on the hunt for the best-smelling one and not putting a lot of thought beyond if I preferred piña colada coconut, berry bliss, or rosemary mint. That was until I recognized the importance of paying attention to product labels and educating myself on how ingredients in a product could impact my hair. I learned that I could get a great-smelling shampoo AND one that could give me the best hair of my colored-treated life.
Cue the entrance of sulfate-free shampoo.
Sulfates are agents that produce lather and suds, but may cause irritation while also stripping away color, increasing your rate of fading, or drying out your hair. A sulfate-free shampoo is a relief for anyone with color-treated hair because, if you're willing to say goodbye to the typical lather you might be familiar with, you can reap the benefits of getting clean hair without the negative side effects.
Say Yes to SPF
As a fair-skinned, light-haired, green-eyed, freckle-faced, sunshine enthusiast, I grew up recognizing the importance of protecting my skin from the sun (and if I ever forgot, Mom always had a loving reminder to use sunscreen and a hat whenever I left the house). Just like skin, your hair needs protection from harsh UV rays, too. Luckily for us, hair sunscreen is real, and as a Californian, it's an essential for me year-round, but especially during Summer months. I've found that it not only helps me in my battle against damage from UV rays, but it gives my mane some added shine and moisture, which I'll take any season. Since it's hard to avoid saltwater, sun, and chlorine during Summer, using hair sunscreen keeps my hair healthier while prolonging my hair color.
Give Your Hair a Break (the Good Kind)
Former me used to wash my hair daily (OK, sometimes even twice a day). Then one appointment, my hairdresser posed the question about frequency and my answer made jaws drop, heads turn, and scolding ensue.
I've since discovered that few people need to wash their hair daily, and overwashing it can cause hair to become dehydrated by striping away the natural oils that nourish it. Everyone's hair is unique, but my personal balance is washing my hair every other day and becoming BFFs with a dry shampoo. Not washing my hair daily is important year-round, but critical during Summer to make it less susceptible to dryness and breakage, which helps my color and the overall hair health stay at its best.
Now, let's talk heat, and no, this isn't a reference to the rising Summer temps. During the Summer I give my hair a break from heat tools (as much as possible), and I make it a mission to embrace my naturally wavy hair. Coming from someone who used to straighten or curl every strand of hair into place before going out, setting aside heat tools is not as scary as it sounds, especially after you begin to see the improvements a break from heat can do for your hair.
Whether it's a curling cream, relaxer balm, or leave-in conditioner, I'm a firm believer that the correct hair product can make all the difference in helping you feel confident in embracing your hair the way it is, minus all the extra maintenance. Since Summer typically brings more causal settings, why not rock a laid-back look and save your hair some heat application? After all, this means you're always ready for an impromptu dip in the ocean or pool.
Get the Best Beauty Rest
It's been years since I've slept on cotton pillowcases. One night, I switched to silk and never looked back. Silk's texture helps reduce friction against your hair caused by movements in your sleep. The result? Reduced frizziness and smoother strands in the morning, which is enough to make almost anyone a morning person. For those who truly prefer cotton threads, consider opting for aloe vera-infused cotton pillowcases. These aim to provide continuous protection and moisture for your hair and skin.
Summer Ready
It was quite a journey to discover what Summer hair care routine works best for me. Everyone's hair is different, but with the improvements my hair has experienced, I'm confident these steps can help you reach your Summer hair goals and maybe even be the foundation of your own hair care routine.
Image Source: Michelle Mockler