How to Maintain Hair Color at Home
Two Need-to-Know Tips For Maintaining Your Hair Color at Home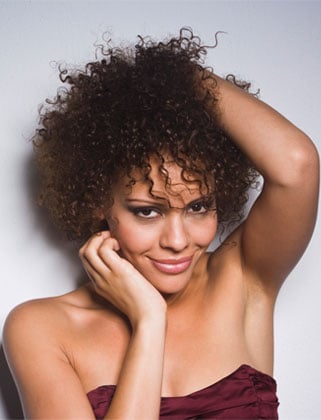 Celebrity colorist Johnathan Gale has recently provided us with a litany of tips on how you can take your hair color from wild to mild. But once you've made the step from ho hum to va va voom, what's next? "I advise people that I can do only so much while you're here, but it's the aftercare that's the utmost importance," he explains.
So for the final part on my series with Johnathan, it's all about at-home maintenance. To see his top two tips for keeping your hair looking better for much longer, just keep reading.


Back off: "Most people have a tendency to overwash the hair, so I say back off on the washing," he says. But if you really love to have your hair washed, put shampoo on your fingertips and just shampoo around the hairline and roots instead.
Treat it right overnight: "Try and sleep once a week in an oil," Johnathan advises. He suggests really brushing it into the hair before bedtime, braiding it, and then washing it out in the morning. The result? More elasticity, shine, and longer-wearing color.