How To Make Nails Dry Faster
5 Simple Ways to Dry Nail Polish Faster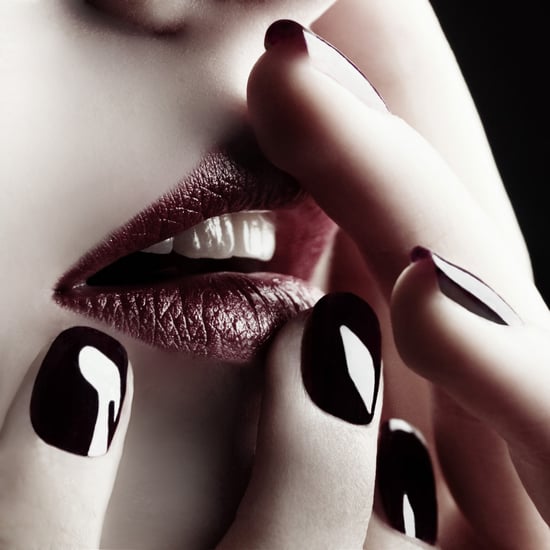 There's nothing more annoying than spending half an hour getting your nails just right only to have them ruined the minute you put your hand into your purse or need to itch that place behind your ear. Luckily, there are lots of ways to speed up what can otherwise seem infernally long drying times. To check out our easy fixes, keep reading.
Blow it up
Salons use fans to help speed up drying, but your hair dryer works just as well. The secret is to put it on the "cool" setting. Heat actually keeps polish from firming, so giving your digits a shot of cold air is much more helpful.
Freeze it out
Since cold hardens polish, ice water baths are also a great setting trick. Before you start painting your nails, fill a mixing bowl with ice cubes and run cold water over the top. Then, when you're finished painting, dip your nails in for about a minute. This is a great way to help protect against divots, since it helps solidify polish all the way through, not just on top. The opposite also holds: if you're having trouble removing polish, soaking your hands in warm water will make it easier.
Spray it down
You can get nail-drying spray at the drugstore, and it really does help your polish set in a couple of minutes. But Pam (and other cooking oil aerosols) legendarily does the job as well. Just wait a few minutes after you spray it on and rinse your hands so you don't smell like canola oil.
Thin it out
Instead of putting on one or two coats of thick polish, apply three extremely thin coats, and let each dry for a couple of minutes before you layer on the next. It might seem like it slows down your manicure, but it actually makes overall drying time much faster.
Top it off
Using a quick-dry topcoat is always smart, because it helps keep everything in place and protects your polish. The only caveat is that the still-liquid polish underneath can move around, resulting in lumps or ripples, so don't treat it as a cure-all.