How to Make Your Own Perfume | MIMI
Everything You Need to Know About Making a Custom Fragrance
A change in season calls for a new signature scent. Lane Nieset at MIMI traveled to Grasse, France, to craft her perfect perfume. Read on to learn how to make your own custom fragrance.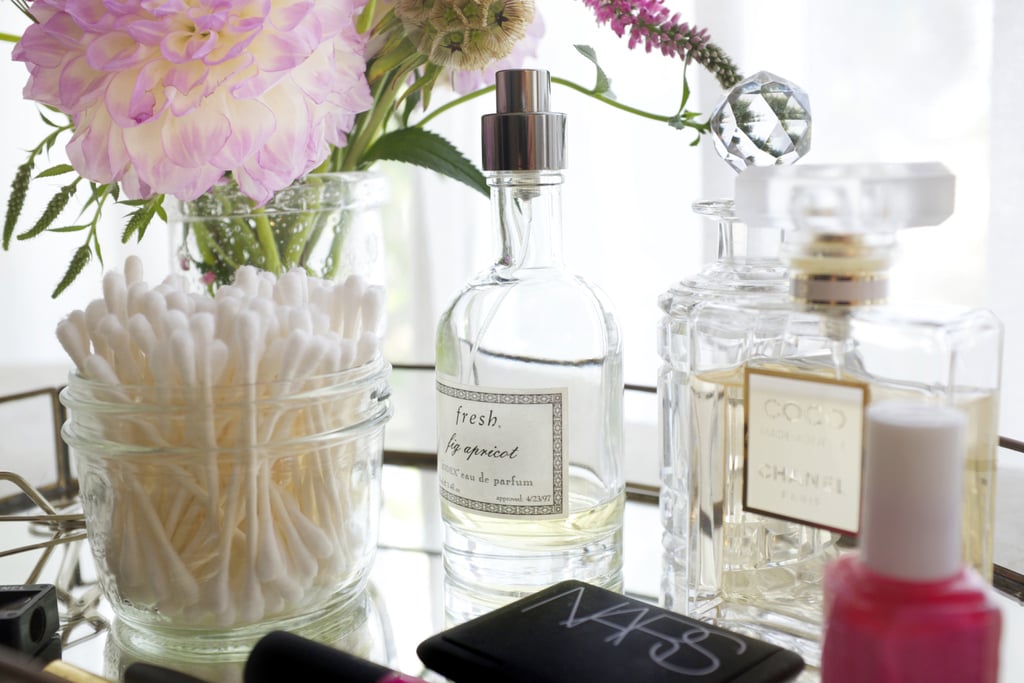 As seasons start changing, it's not only time to switch out wardrobes; it's time for a scent change as well. Settling on a new perfume is just as tough as settling on a new boyfriend. The first smell pulls you in, but once top notes fade, it's up to the middle and base notes to keep the attraction alive. And just as you change, so does the effect a perfume has on your body. Case in point: Burberry Brit smelled great on my 16-year-old self, but now not only has my taste changed, so have the oils on my skin.
After a few trial and error periods over the years, I've fallen head-over-heels for Maison Martin Margiela's unisex Untitled, with its mix of green notes, white musk, and frankincense, and at night I use a dash of Jazz Club (despite the fact that it's a male fragrance), inspired by Brooklyn circa 2013 with notes of "heady cocktails and cigars," a sultry blend of pink pepper, rum absolute, tobacco leaf, and vanilla bean that is definitely meant to linger on your (and someone else's) clothes that evening.
For Fall, instead of sampling every scent at Sephora, I decided an even better idea would be to craft a bespoke fragrance embodying the scents and sentiments of my choosing. Living just 30 minutes away from the perfume capitol of the world, I made my way along the French Riviera to the hillside town of Grasse, just north of Cannes. At one of the largest perfumeries in the Old Town, visitors can tour the historic factory at Fragonard and even take a perfumer's apprentice workshop to compose an Eau de Cologne.
Similar to a sommelier, a Nose (aka perfumer) studies to distinguish the scents making up a perfume — not an easy feat considering one perfume may be made up of 50 essences. There are 50 top noses in the world and I met with one who's been in the industry for over 30 years, now working and teaching at Fragonard. Just like a music composer, a perfumer has their own organ, or workspace, with 500 of the most-used essences arranged in tiers, decreasing in size and strength depending on the notes. My Nose for the day, Michèle, explains that when you train to be a perfumer, you leave with the ability to recognize hundreds, even thousands, of the 10,000 essences in existence in the industry. I started small, learning how to recognize nine that I'd blend into my bottle.
When it comes to Eau de Cologne, there's a basic formula: the top notes are typically citrus and used to hide the scent of alcohol, so once the fragrance dries, this scent disappears. Then comes the middle notes, which are mostly floral, and last a few hours. The base notes are the strongest and require the smallest amount of essence, since they can stick for days on your skin and clothing.
My bespoke fragrance ended up being heavy in Paraguayan petitgrain and its masculine scents of leather, wood, and spices, while blending the sophisticated and feminine scents of Tunisian neroli, or fleur d'oranger, with hints of honey and jasmine, ending with the freshness of rosemary. After it was mixed and bottled, I dipped the blotter for the final test, handing over a sample for the Nose to examine. After taking one long, inquisitive sniff, Michèle nodded with approval, saying that my final creation was "full of character."
More from MIMI:
The Quest For Perfect Skin Starts at the Spa
Beauty Secrets That Real Women Swear By
How Beyoncé's Makeup Artist Navigates Target's Beauty Department
Image Source: POPSUGAR Photography