How to Use SPF in Your Hair
How to Sunproof Your Hair to Avoid Damage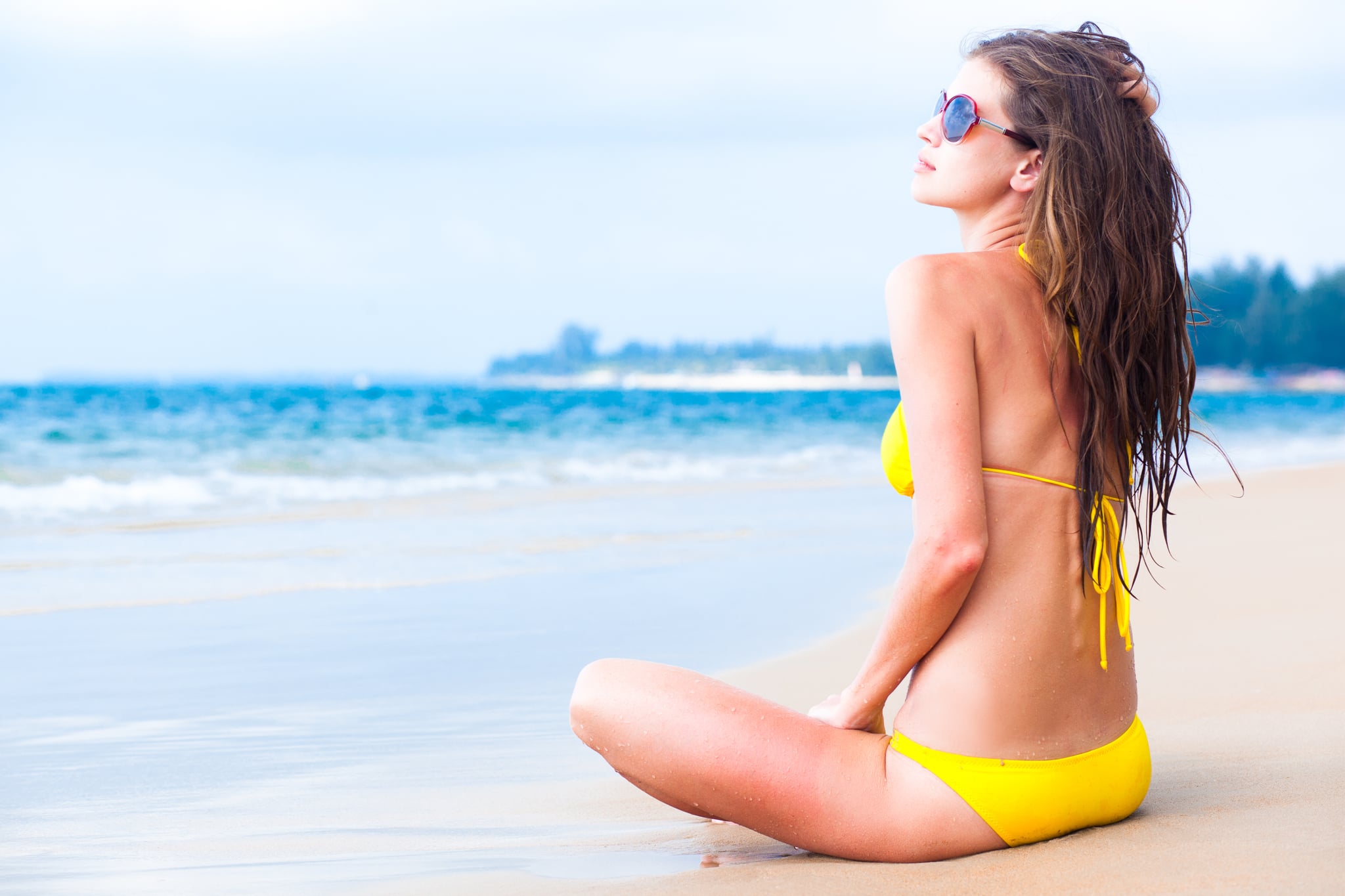 Hair can take a beating during the warmer-weather months, whether it be from the sun, the chlorine in your pool, or your blow dryer when you try to wrangle your frizz. Luckily, there are steps you can take to keep your strands in tip-top shape. Kim Vo shares his tips and secrets for keeping your hair healthy this season.
Mist facial SPF onto your hair: To give hair "just a kiss of that sunshield," Vo says you should spray a facial SPF "and walk into it like a fine perfume." Be sure to try a product that's lighter and formulated for your face, though; this way, you won't be saddled with greasy hair. We like Philosophy's Here Comes the Sun Age Defense facial sunscreen ($30).
Invest in UVA/UVB sprays: For another option, try hair spray with built-in protection. Just look for UVA/UVB filters on the label, and spritz on for instant defense.
Seal the hair cuticle: Cuticles are the hard, rounded scales that create the outer layer of your hair, and they often take the brunt of the elements. Damaged cuticles stick up and make the hair look bristly, not to mention give your color a shorter shelf life. That's why Vo stresses the importance of keeping them flat with the proper cuticle-sealing products and tools.
Accessorize your armor: Just because you're nurturing your hair doesn't mean you can't get a little stylish. Vo suggests tying a scarf around your head for a fashionable twist on sun protection. Or, embrace the wet hair look by using a leave-in product, slicking back your strands to keep them in good condition.
— Additional reporting by Jaime Richards