How to Wear White Makeup
How to Wear White Makeup Like a Pro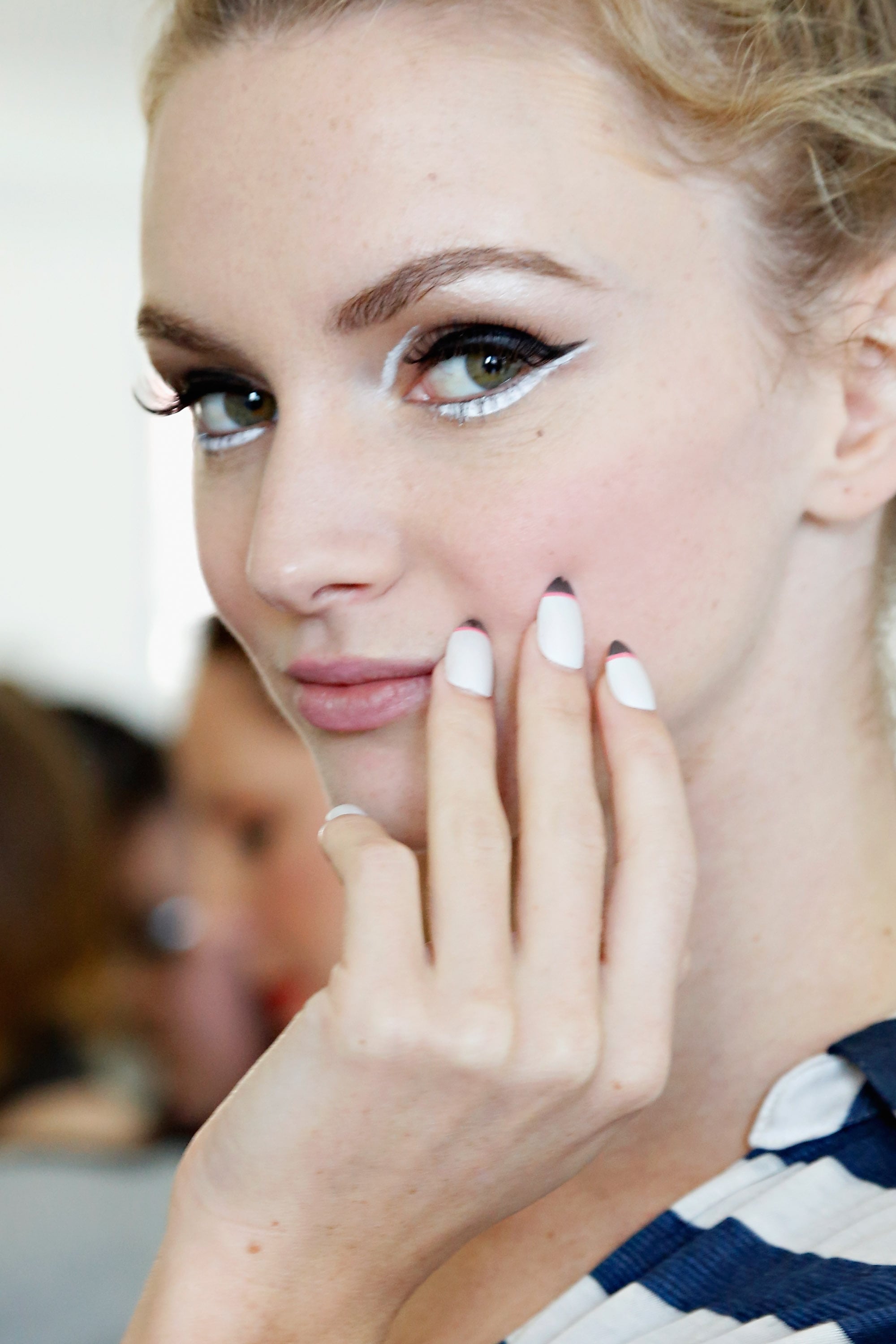 While the rule that white should be worn only after Memorial Day is a bit outdated, there's never a better time than the present to break out your white makeup. White or off-white as an accent hue makes your brights even bolder, for instance. It also provides a fresh, crisp way to accent the bold, rich clothing and cosmetics colors associated with Summer (think: coral, turquoise, and jade). See how to use the pearly makeup shade on eyes, lips, and nails when you keep reading.
On eyes: Looking to get a bright-eyed look? Use white eyeliner, like Rimmel Soft Kohl Kajal Eyeliner in Pure White ($4), on the lower waterline to instantly enhance your eye color and get the illusion of bigger eyes. You can also smudge the same shade at the tear ducts to maximize the effect, or under arches to accentuate your brow shape. Finally, white eye shadow applied as a base on lids will intensify your more sheer shadow shades.
On lips: Use the same white eyeliner as a highlighting lip liner. Apply the product right over the Cupid's bow to define that area, then blend into skin before applying colored lip liner and lipstick. Then, dab the white liner under the center of the bottom lip. This will make any bright lip color pop, all while making lips look fuller.
On nails: White nail polish like, Essie's Blanc ($9), isn't just for French manicures anymore. Use one coat of opaque white polish under bright neon polish to eliminate the need for multiple coats. You can also use white to bring out the moody undertones in almost-black polishes.