Source: POPSUGAR Photography / Diggy Lloyd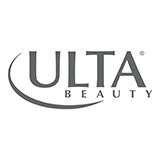 There's nothing like good hair to make you feel like your best self. We've partnered with Ulta Beauty to highlight the Gorgeous Hair Event and help you discover the style and products to achieve your best hair everyday. Find your nearest Ulta Beauty to enjoy Beauty Steals® on your favorite brands.
For many women, us included, hair and self-worth are inextricably intertwined. How our hair looks on any given day can determine our moods and shape our perspectives. A bad hair day can weigh us down, literally and figuratively. But give us a good hair day, and we feel like we can conquer the world — and look good doing it.
Of course, achieving good hair is much easier said than done. It can take years to determine the cut, style, or color that makes you feel the most beautiful, let alone summon the courage to actually take the plunge and make a change, big or small. For some, that change is prompted by a life-changing event. For others, it can signify a fresh beginning. For you, it can start right now.
If you've been searching for the motivation to continue your journey toward gorgeous hair, look no further than the inspiring stories ahead, shared by three of our very own editors. Each narrative illustrates the power hair can have on your confidence and identity, no matter how old you are or what life stage you're in. Keep reading to discover how each editor reached her ultimate hair goals and how you can, too.