Janelle Monáe Bubble Ponytail Instyle Cover August 2019
Follow Janelle Monáe's Lead With the Best Summer Hairstyle For Extreme Heat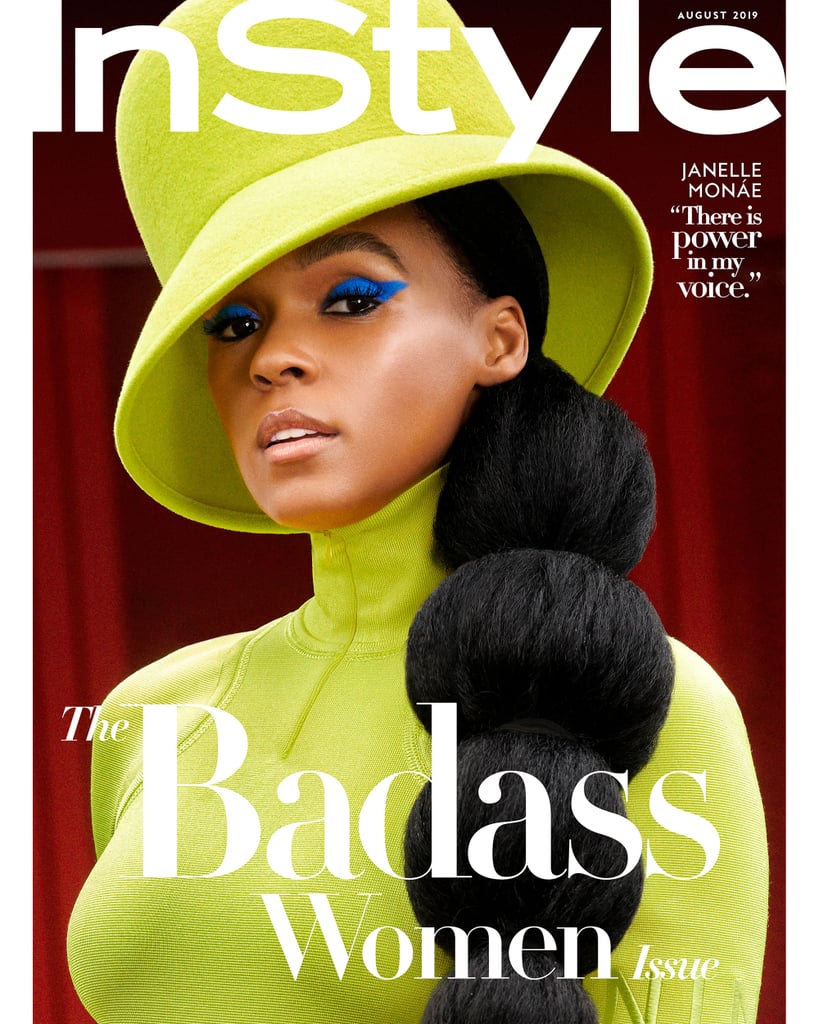 Image Source: Photographer: Pamela Hanson
Janelle Monáe graced InStyle's August issue (on sale July 19) with an ingenious look for getting your hair off your neck this Summer. The singer-actress appeared on the cover with a bubble ponytail and some unforgettable graphic blue eyeliner. Bubble ponytails are a quick way to elevate your go-to style, especially when heat and humidity have you throwing your hair up in an elastic on a near-daily basis.
While Monáe opted for a low ponytail placed on the side of her head, you can achieve a similar look higher up on your crown if you prefer. To get the "bubble" effect, grab some extra elastics and wrap the length of your ponytails in them. Once each one is secure, tug on each section horizontally from both sides to give it that round shape.
If you'd prefer to have your hair completely out of the way, you can follow Monáe's lead and pin the look into a bun like the alternate cover below. As usual, the Dirty Computer singer is providing a wealth of beauty inspiration.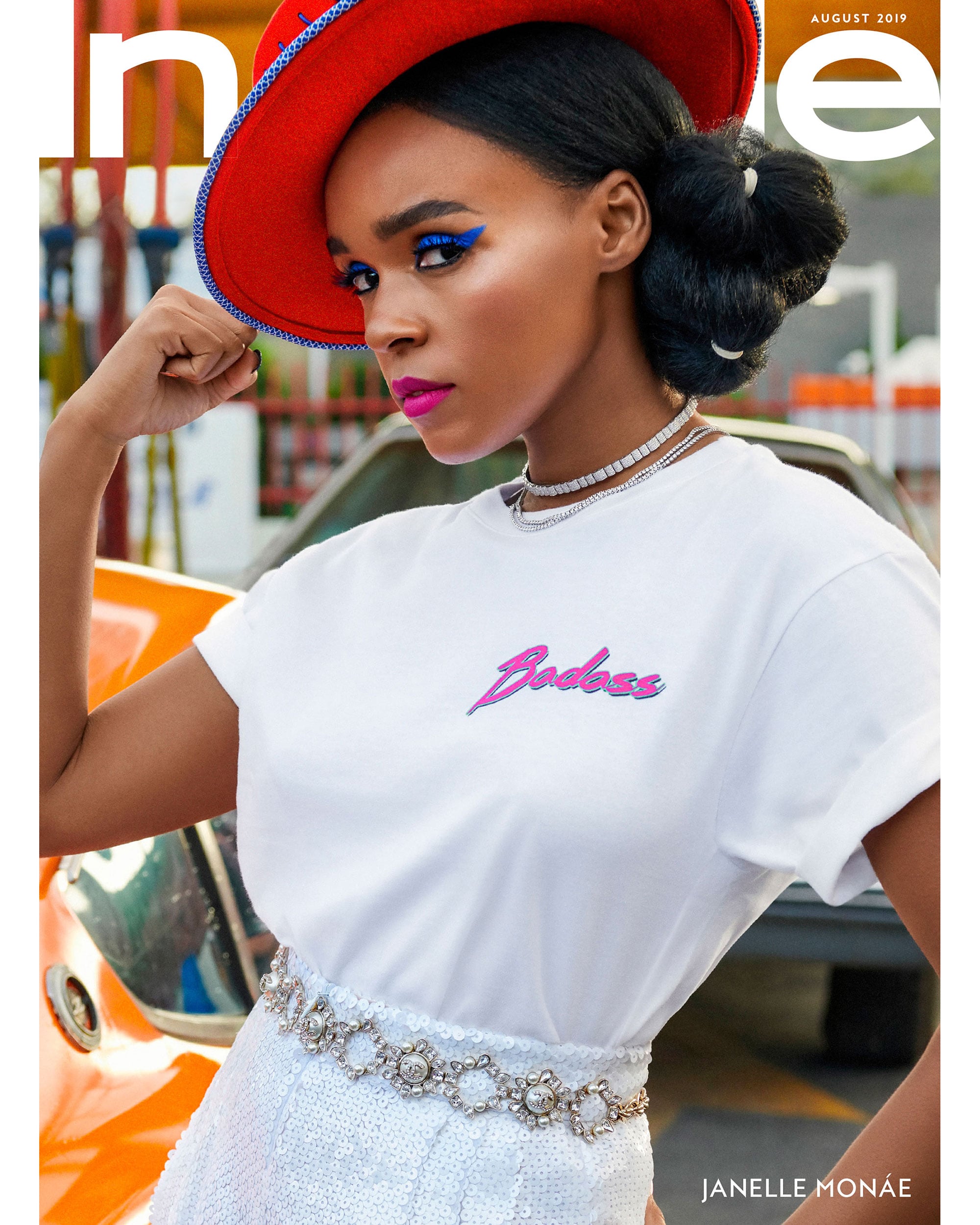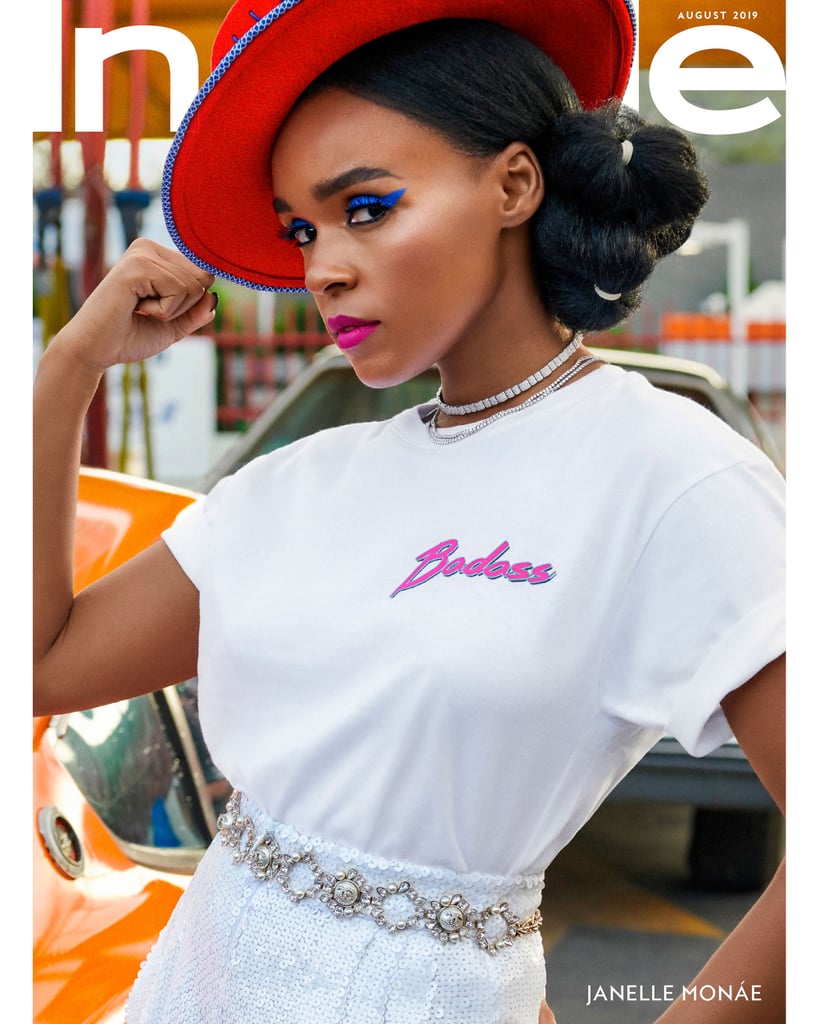 Image Source: Photographer: Pamela Hanson
Image Source: Getty / Rich Fury