John Legend Beauty Interview
John Legend Opens Up About His Beauty Routine and the Lessons He Learned From Chrissy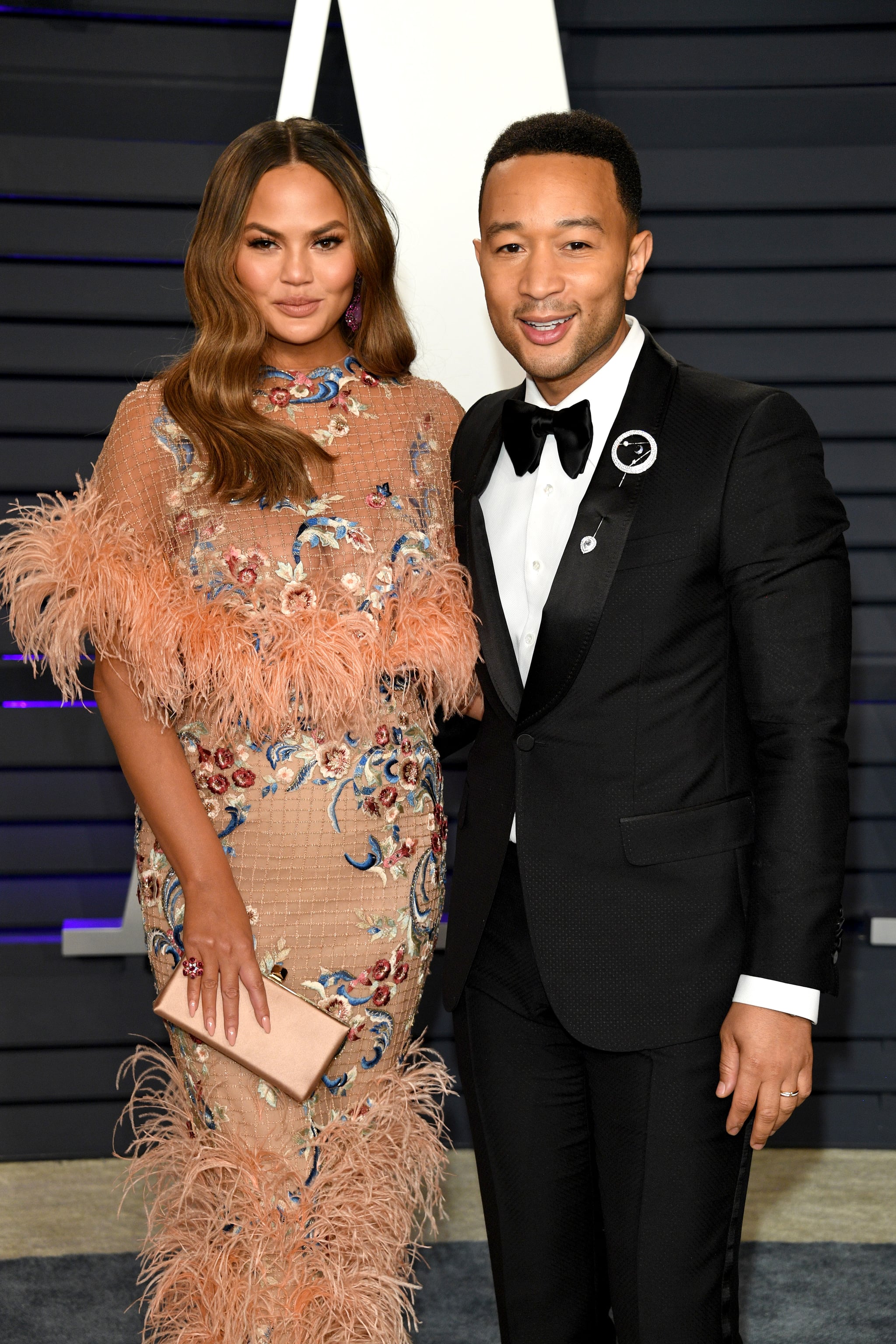 John Legend is one of those celebrities I think I know personally because of Instagram. If I saw him walking down the street, I'd probably say, "Hi, John!" without thinking twice. So when I found out he was writing a song about a skincare product and I'd get to talk to him about all things beauty (my area of expertise), it felt like kismet. Better yet? He shared the beauty tips he's learned from his wife, Chrissy Teigen, over the years. And, yeah, I think I know her, too.
The new song, called "Oh Pitera," was just released, and it's all about SK-II Pitera Essence. It's part of the video series the brand created with James Corden, which should really tell you everything you need to know. "I just thought it would be something cute and fun, and I love the whole campaign with the masterclass with James Corden and all of our different guests who were involved," Legend said.
As for those skincare lessons from his wife . . . "I think I'm probably like a lot of guys where we take advice from our partners regarding the kind of stuff we use on our skin," he said. So, without further ado, here's what my friend John learned from my other friend Chrissy:
A Multistep Skincare Routine Is Essential
I'm obsessive about sunscreen, so I had to ask him if he partakes. "I wear it when I know I'm going to be in the sun a lot, but mostly just cleansing and moisturizing," he said. "Exfoliating sometimes when necessary. And then if you've got some spots you've got to handle, then you handle it with some stronger stuff sometimes." I reminded him of the importance of daily SPF, but I was still impressed.
A Big Bathroom Is the Key to a Happy Marriage
I explained to Legend that my husband gets a third of a shelf in our bathroom and asked him what the split is like in his home. "Our bathroom's kind of sprawling, so it's not a fair comparison, but it's kind of a his side and her side, so we don't have to fight over space at all," he said. But could it really be 50/50? "I mean, it's pretty big, not to be bragadocious," he laughed. "That's why I moved to LA — to have a [big] bathroom."
A Sheet Mask Will Save Your Skin on an Airplane
"I've done SK-II masks on airplanes," he said. "I learned that from Chrissy."
Get the Good Stuff at Duty Free
Naturally, Teigen was the one who introduced her husband to SK-II. "My wife and I used to pick it up in airports a lot when we were traveling — through duty free," he said.