Joico Defy Damage Protective Mask Review
This 5-Minute Hair Mask Made My Hair the Glossiest It's Ever Been
As POPSUGAR editors, we independently select and write about stuff we love and think you'll like too. POPSUGAR has affiliate and advertising partnerships so we get revenue from sharing this content and from your purchase.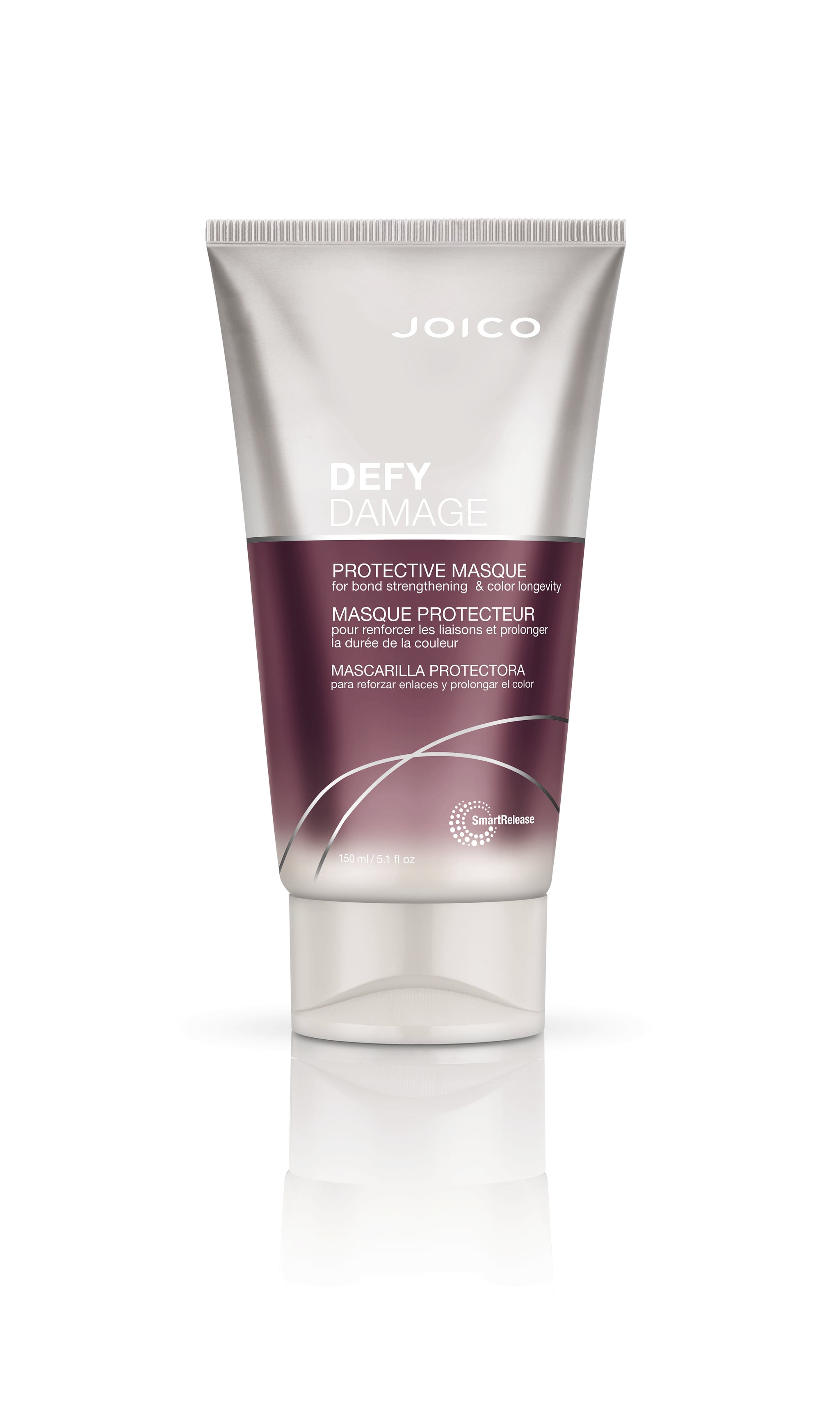 It's hard to think of something better than an affordable five-minute hair treatment that also happens to give you the shine of a $300 gloss and blowout session with your stylist. That's what you get with the Joico Defy Damage Protective Masque ($22).
This new mask dispenses from its tube as a slippery semitransparent cream that smells clean and floral. As you massage it through wet hair, it slides down strands and detangles them from one another. I saturated my hair from its midlength to its ends and waited the full five minutes. (Side note: the brand mentions you can leave it in for as little as two minutes, but I want to repair the damage I'd done with my heat stylers, so I decided to leave it on for the maximum amount of time). Even still, I barely got through cleansing the rest of my body before it was time to wash it out. It took more time than expected to completely wash it out (my thick, coarse hair felt as though it was holding onto the cream). I stepped out the shower and ran a gentle hair brush through it, before blow-drying and heat-styling it.
I'd been contemplating a haircut, but after this mask, I found that my hair wasn't as unhealthy as I thought it had been. Post-treatment, it was so soft and had a luster so bright, I completely shook the thought of a haircut... for now.
Image Source: Getty / RUNSTUDIO