Jon Snow vs. Daenerys Targaryen Hair
Sorry, Daenerys, but Jon Snow's Half-Updo Was the Best Hair on Episode 3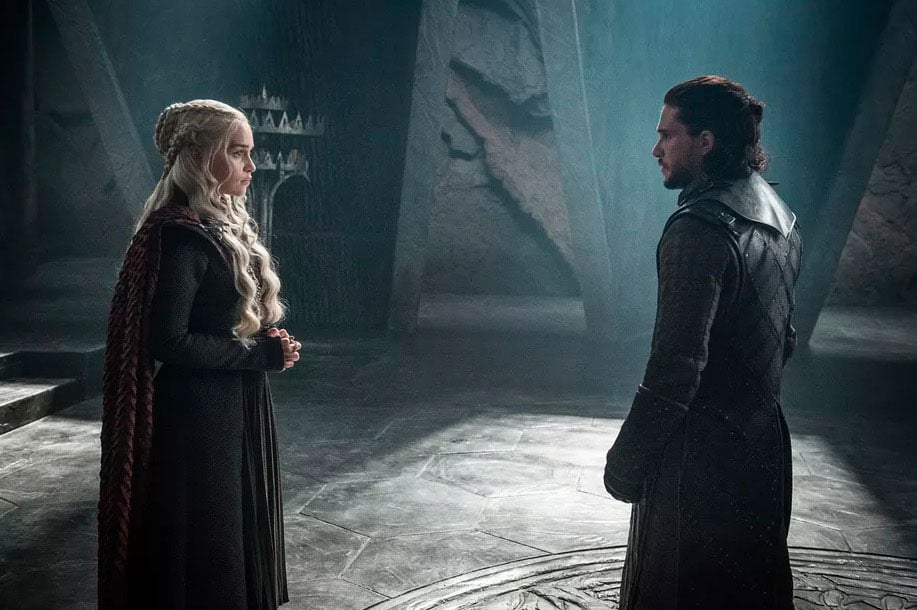 There's a lot to be said about Jon Snow and Daenerys Targaryen finally meeting for the first time in seven seasons of Game of Thrones, but I'm here to discuss something you might have missed with all the plot development: their hair.
Between her platinum blond, flowing braids and waves and his dark chocolate, tousled curls, Jon and Daenerys arguably have the best hair on the series. Knowing that they'd be in the same room, I just had to pay attention to what would be the greatest hair-off (yes, I'm making that a thing) in the show's history.
In one corner, there was Daenerys with her signature elaborate plaits. Was it beautiful? Absolutely. Just look at the pristine S-waves in those waist-length tendrils! Exciting? Honestly, not really — and that's because we are used to her serving insane styles every episode. For a regular person, this is impressive. For khaleesi, it's just another day.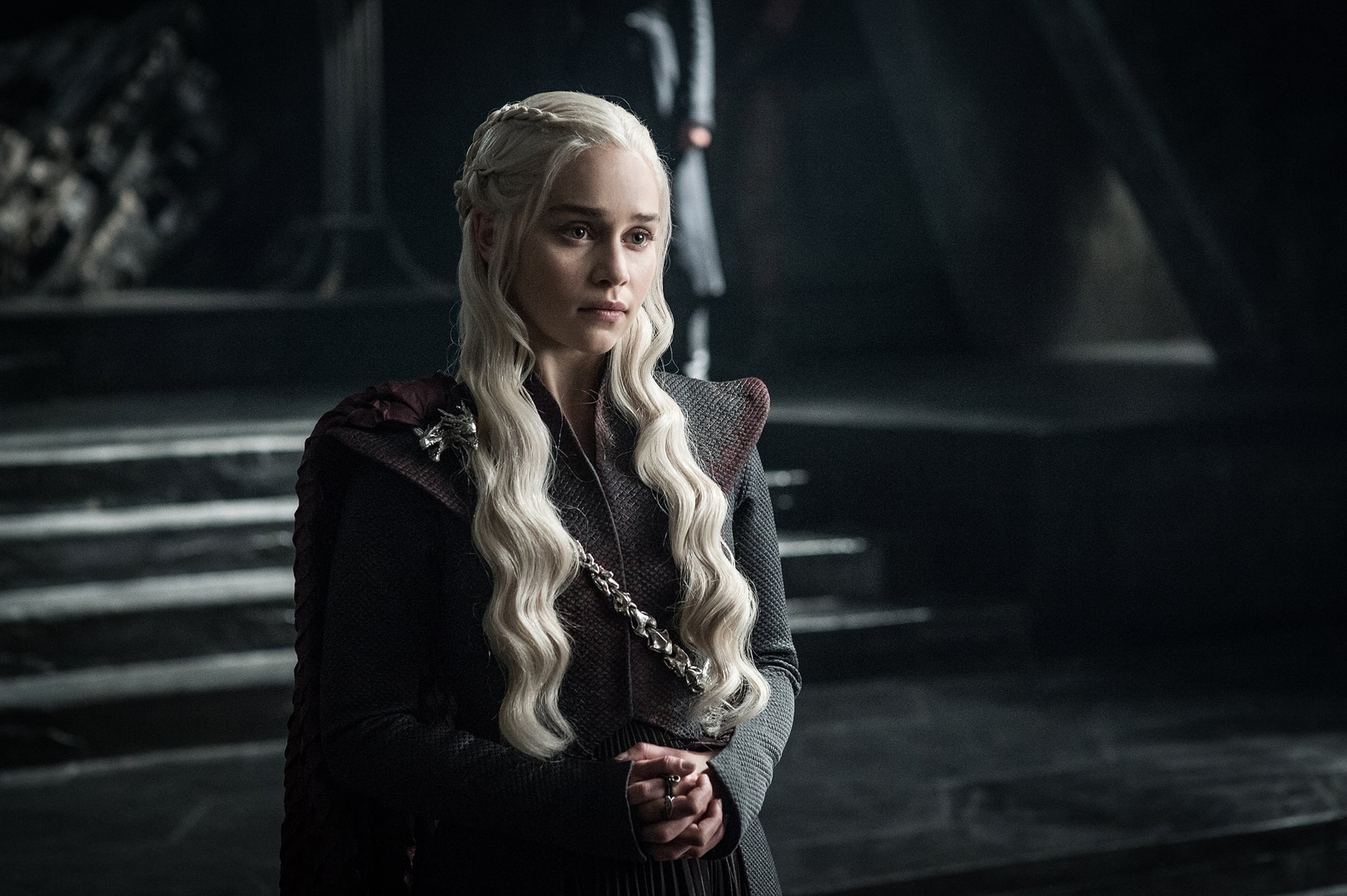 In the other corner, there was Jon Snow and, uh, excuse me, King in the North? Is that a half-updo? Oh my.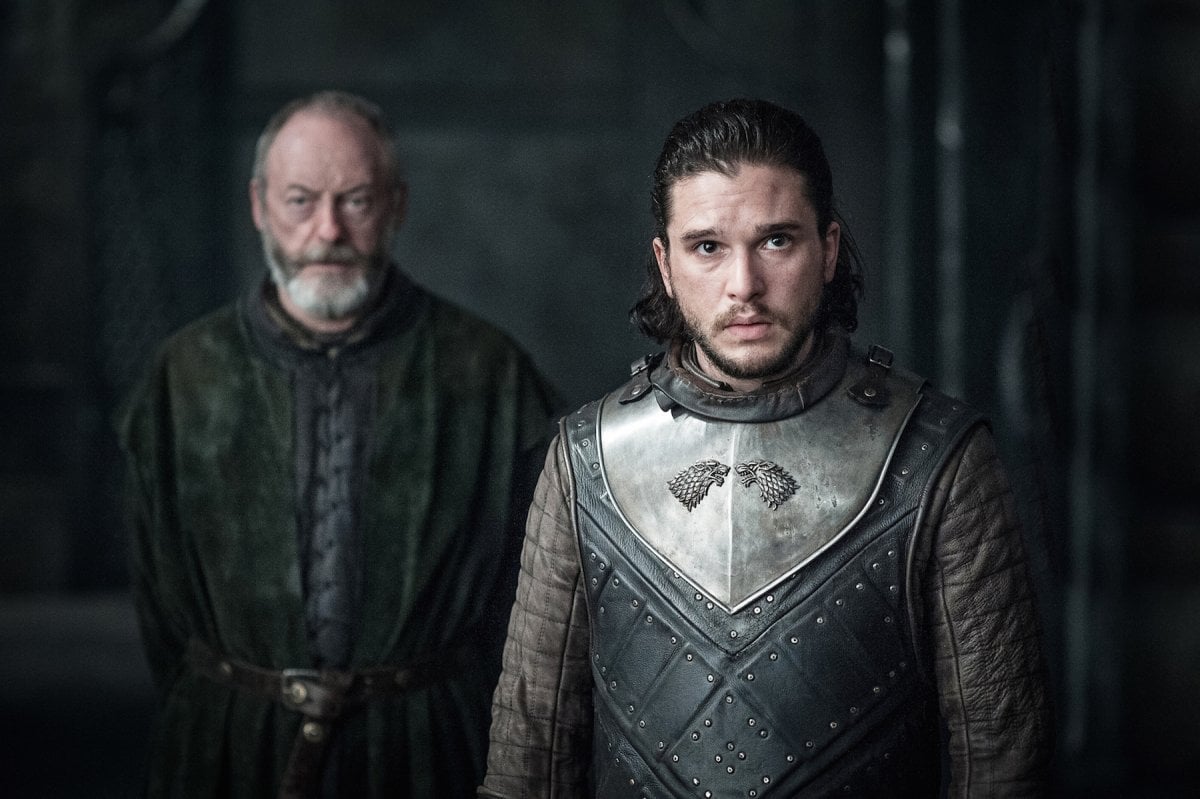 You see, we're used to seeing Jon let his curls run wild:
Or otherwise be totally pulled back: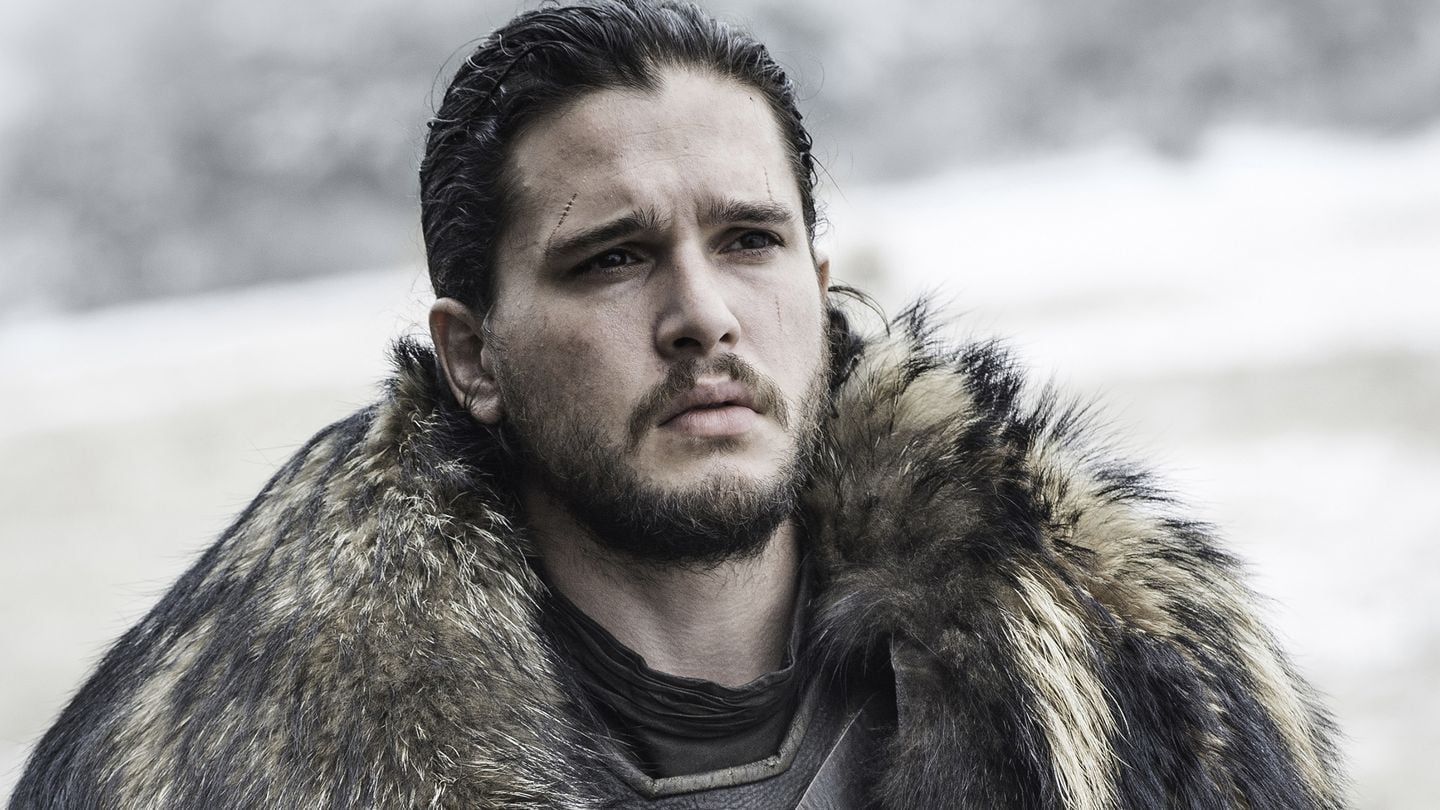 This in-between situation is fresh, but not trying too hard. It's the perfect foil to Daenerys's visible effort of creation.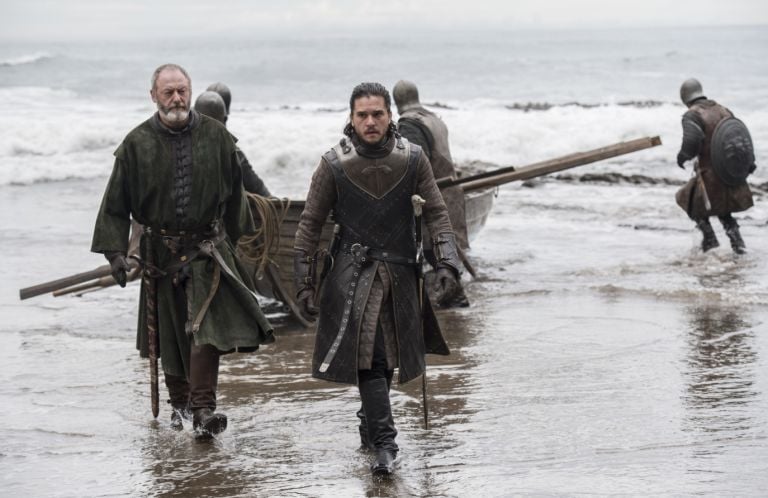 Since he is virtually trapped at Dragonstone with Daenerys until further notice, we'll be seeing a lot more of these two together. No one knows which of the monarchs will triumph over the other in power, but in the hair department at least, Jon Snow wins.