Kanye West's Opinions About Kim Kardashian's Makeup 2019
Kim Kardashian Says Kanye West Is "Really Opinionated" When It Comes to Her Makeup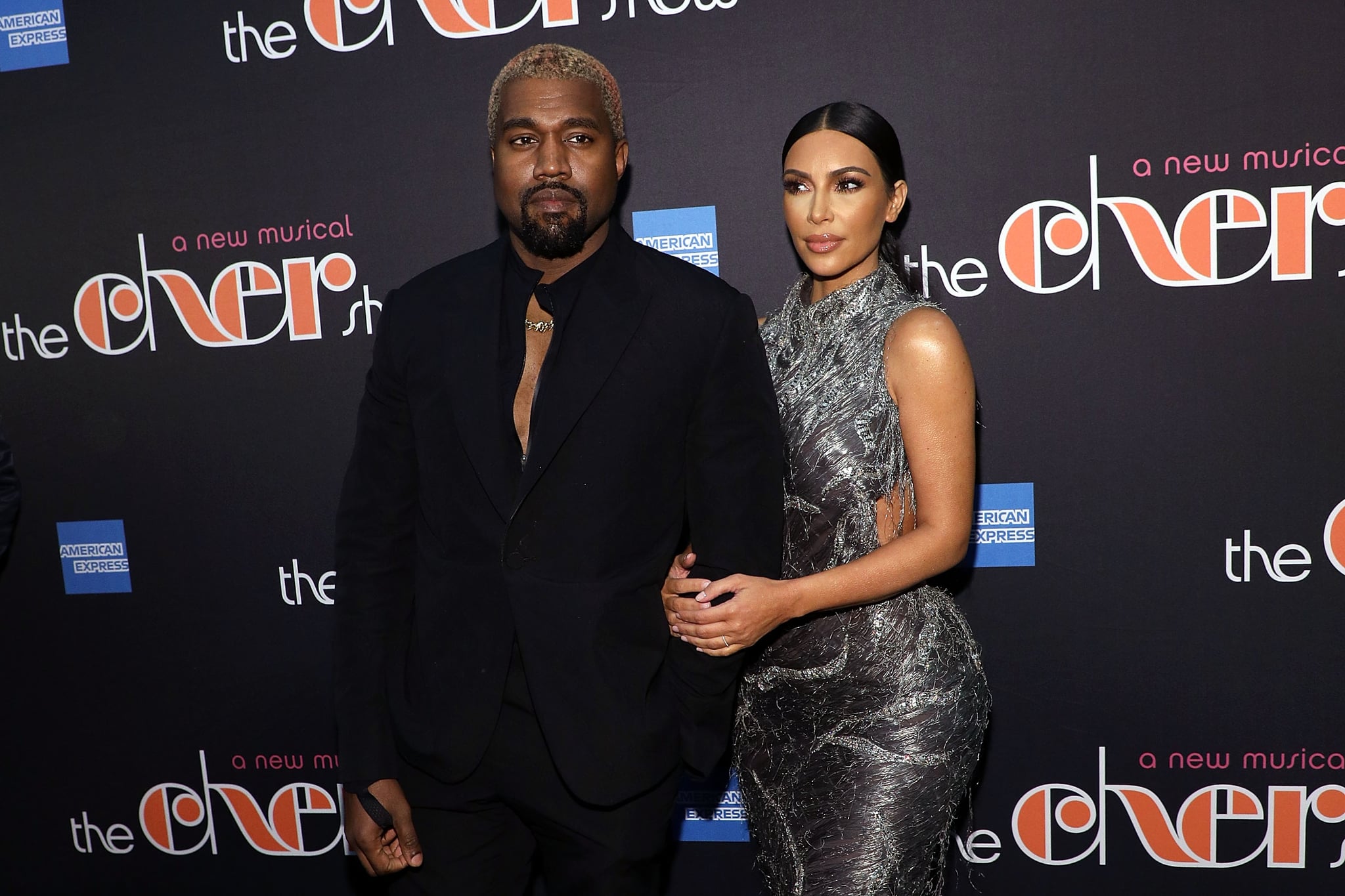 Kim Kardashian certainly has her finger on the pulse of the beauty industry. She runs her own line, KKW Beauty, and famously takes risks with her hair, makeup, and nails, which can cause a lot of conversation. Yet despite her experience in the market, Kardashian recently revealed that her husband, Kanye West, holds some pretty strong opinions about how she does her own makeup.
During a Masterclass in LA with her longtime makeup artist, Mario Dedivanovic, Kardashian shared the critiques she gets from West before she leaves the house.
"[Kanye] is actually really opinionated sometimes," she said, according to People. "He will come in and be like, 'You know, your blush is a little heavy.' Or say, 'What are you doing? That's not the shape of your lip.'"
Apparently, West even asked Dedivanovic how much it would cost for him to move from NYC to LA to be more hands-on with Kardashian. "He will call Mario without telling me! And Mario shows up without me knowing and he is like, 'Oh, Kanye called me and said it was a makeup emergency,'" she revealed.
If you're unsure how to feel about this exchange, you're not alone. West's "opinions" sound a lot like criticism, and nobody, least of all a busy woman like Kardashian, should have time for that. The inherent beauty of makeup comes from the uniqueness, individuality, and creativity accompanying each look. Kardashian should feel free to do her makeup the way she likes, no matter how she applies her blush or lip liner.
That said, Kardashian has expressed gratitude for West's influence on her style in the past. He famously suggested she ditch oversize sunglasses and even cleaned out her closet. Kardashian now proudly wears West's Yeezy brand and calls him her "No. 1 fashion influence."
"I really do get all of my inspiration from my husband," she said. "He makes my life so easy."
Image Source: Getty / Taylor Hill