Karlie Kloss Mascara Guard
Forget Karlie Kloss's Engagement Ring, Do You See That Budget Mascara Guard?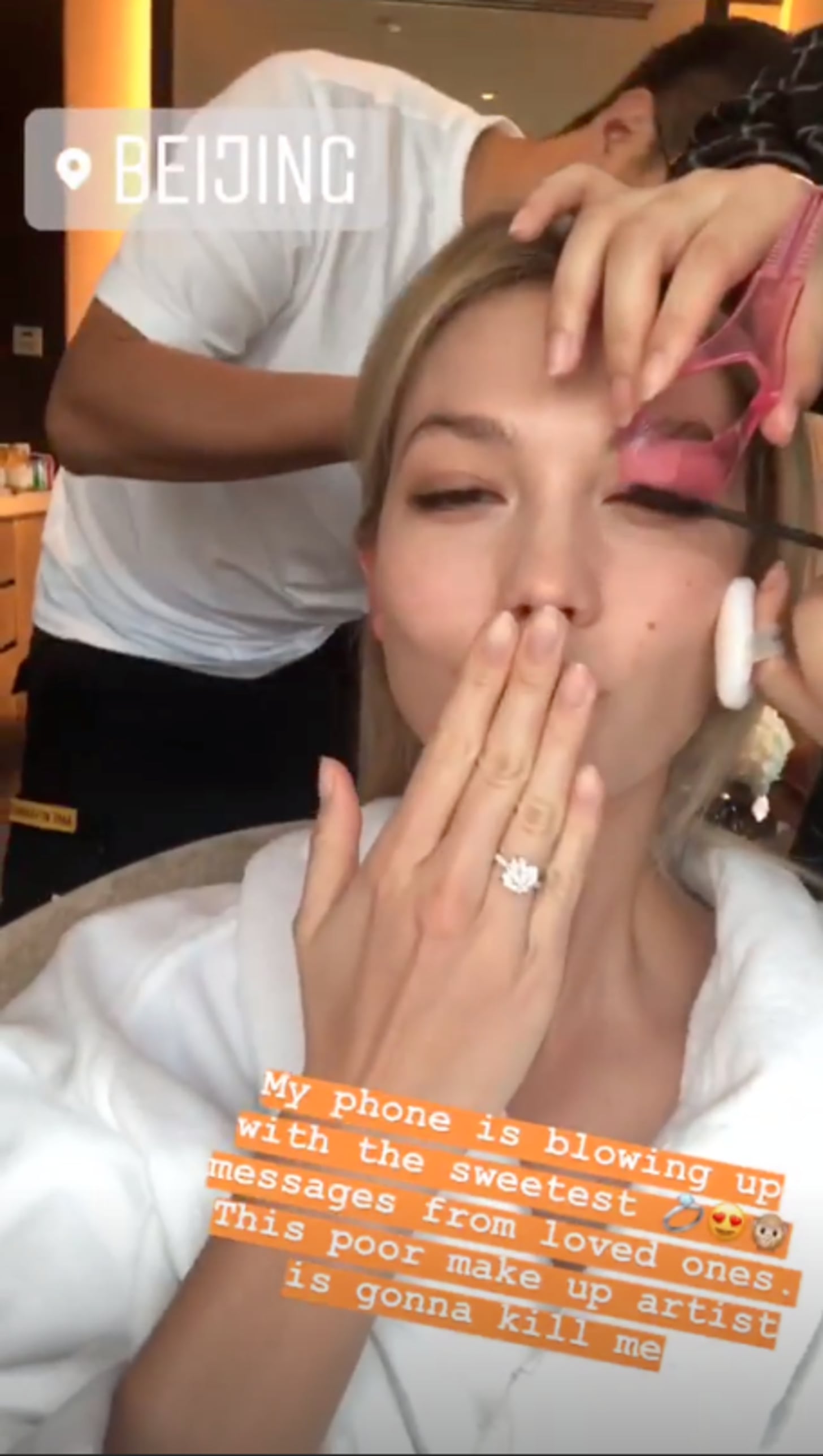 ICYMI, Karlie Kloss is engaged to Joshua Kushner and has been showing off her big, beautiful ring all yesterday and this morning. She gave fans a peek at the bling on Instagram, but there was one thing beauty enthusiasts were equally interested in: her makeup artist's fancy mascara guard. It's easy to forget why you might want one, but think about it: ever spent an hour doing a perfect cut crease and then, BAM, it's all ruined by smudged mascara? Or ever get near perfection with your eye shadow application and then you sneeze, leaving you looking like the proud owner of panda eyes? Mascara guards prevent all that. Whack one of these bad boys under your lashes when you next feel a sneeze coming on midapplication, and problem solved.
The best part? This absolutely essential piece of kit (obviously not an essential, but your next wine and Amazon sesh will have you thinking so) will only cost you $8. Thanks for the tip, Mrs. soon-to-be Kushner.