Kat Von D Everlasting Flash Sale | Nude Lip Liner Set
You Can Snag 5 of Kat Von D's New Lip Liners For a Steal — but There's a Catch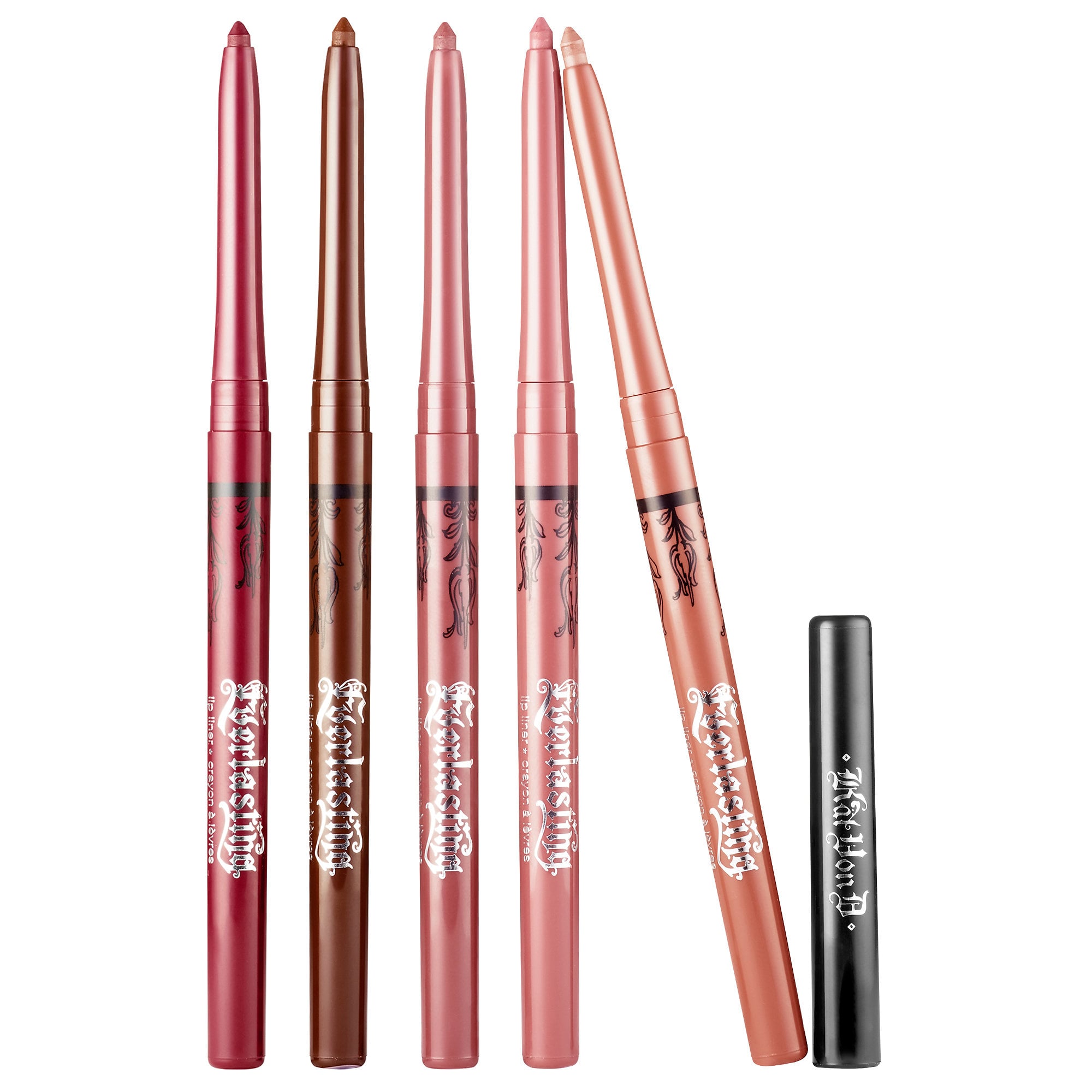 Kat Von D is back with its fifth installment of the Everlasting Flash series, in which fans can shop major deals from the brand for a superlimited time. Available on Wednesday, May 3, at 12 p.m. ET, the cosmetics company is offering a bundle of its new (and seriously awesome) lip liners in five nude shades varying from pale beige to dark chocolate.
This is not a set of fun-sized lip treats — nope, you're getting five full-sized pencils! The shades include OG Lolita, Bow N Arrow, Hawkwind, Por Vida, and Crucifix. Ordinarily, each one is $18, so you'll be getting a solid price break when you pay $72 for this set. While they were designed to be paired with Kat's lipstick range, this formula is so comfortable and durable that you'll likely find yourself wearing the colors solo.
Remember, the Everlasting Flash deals only last for 48 hours, but tend to sell out in a mere three, so if you want the Kat Von D Everlasting Lip Liner Nude Set ($72), move quickly! Learn more about the Everlasting Lip Liner collection here.