Kat Von D's New Camo Lipstick Tank Girl
Kat Von D Is Making Camo Lipstick, and We're Reporting For Duty
As most beauty girls know, if you want colorful lipstick, you hit up Kat Von D. Her Everlasting Liquid Lipstick collection currently offers a whopping 42 shades — and given Kat's tendency to drop new hues at the blink of an eye, it may well be 43 by the time you read this.
On Nov. 14, Kat posted the above photo, where she's rocking a camo green lipstick and looking like Cadet Kelly. She captioned the pic, "Yes, that muted olive green lip on my lips is a new Kat Von D Beauty shade I'm naming: 'Tank Girl.'"
As for timing, we're unsure of when this will drop — Kat only wrote that it's coming "soon." We also don't know whether this is a new Everlasting Liquid or Studded Kiss Lipstick. If you recall, the brand announced back in October that it is currently reformulating Studded Kiss for 2018, so perhaps this is a sneak peek at the newness.
Kat does not currently have a green option in her Everlasting lineup (only the turquoise Dreamer comes close). Studded Kiss is the only KVD lip collection that sells a green option, the Christmas-tree-esque Plan 9. But Tank Girl is much more subdued and might serve as a great gateway into bold lipsticks for those who aren't sure if they can rock the look. (Spoiler: you can.)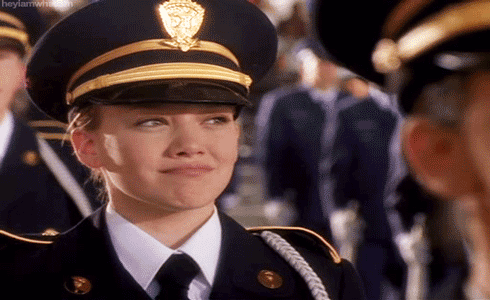 Image Source: Disney