Katie Couric Aging Interview
This is How Katie Couric Responds to People Who Think She Looks Old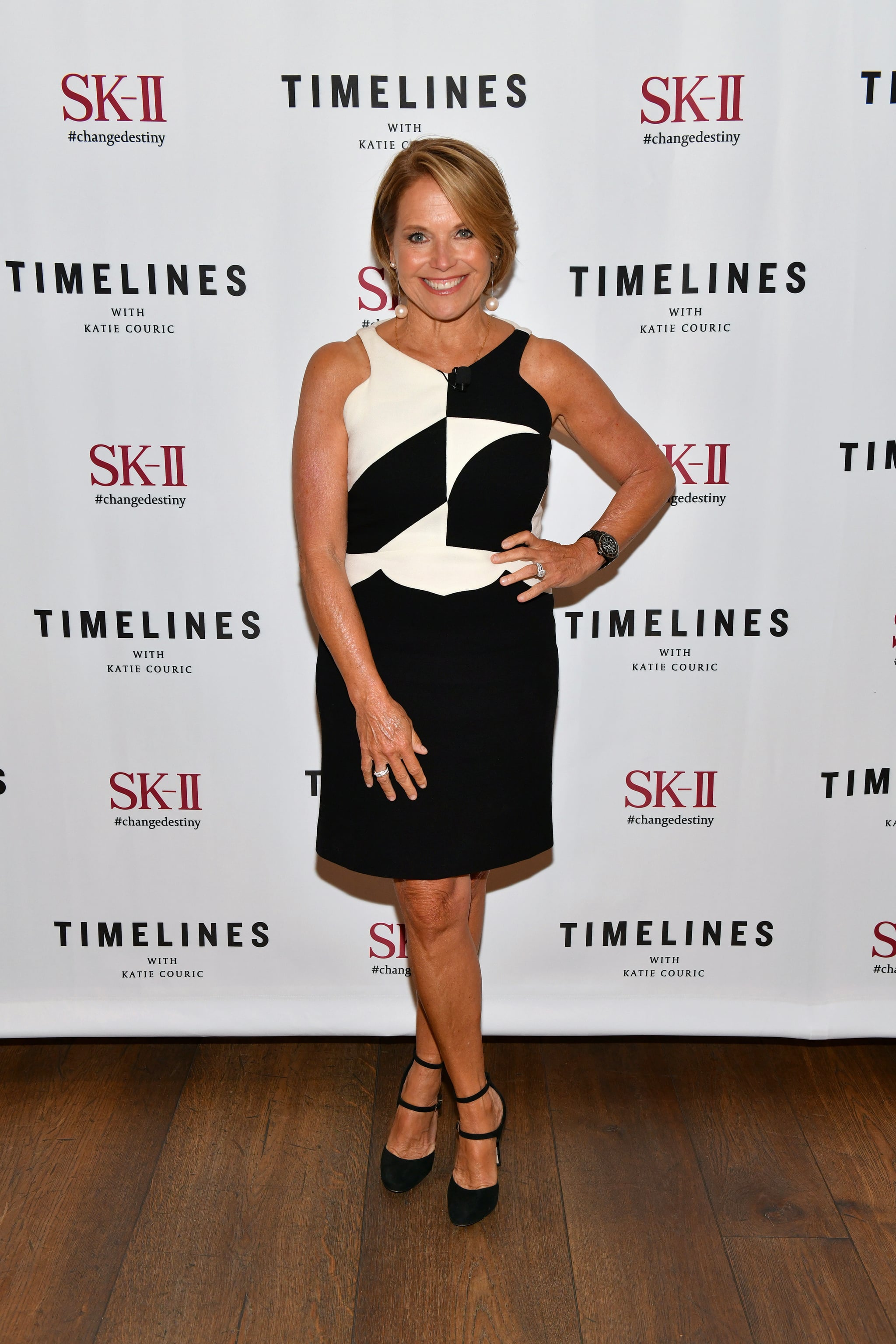 Katie Couric is the host of a new SK-II docuseries called "Timelines," where she travels the world talking to young women about how societal pressure and expectations don't always line up with their own goals and aspirations. And while the episodes are seriously moving, listening to Couric talk about her own life choices is equally inspiring.
Couric explains that she chose to put off getting married and having kids until she was in her 30s, which was uncommon at the time. "I worked for my entire 20s," she says. "I didn't get married until I was 32, and I intentionally focused on my career that first decade." She didn't succumb to other people's expectations and did what was best for her. Now that she's in her 60s, she's feeling a different kind of societal pressure: to look younger. "I'm more conscious of it," she says. "I noticed recently at an appearance I did, someone said, 'wow, she looks really old,' and I thought, well, I am older, and that's okay. So, I think the more we can present ourselves the way we are and be okay with it, the better off we'll be."
And Couric believes we should celebrate age and make older people more prominent. "I think when an older person is such a novelty it can be, I think, jarring for people, just like seeing women as anchors was, at one point, jarring for people," Couric explains. "And I think that we just have to make these images less of a novelty."
In terms of self-care, Couric says she tries to be engaged in the world. "That's what makes me happy, so I really do focus on my internal self, more than my external self," she says. "Although, I do use a lot of moisturizer."