Katy Perry Ponytail Braid 2014
Did Fergie or Katy Win the Braid Game This Week?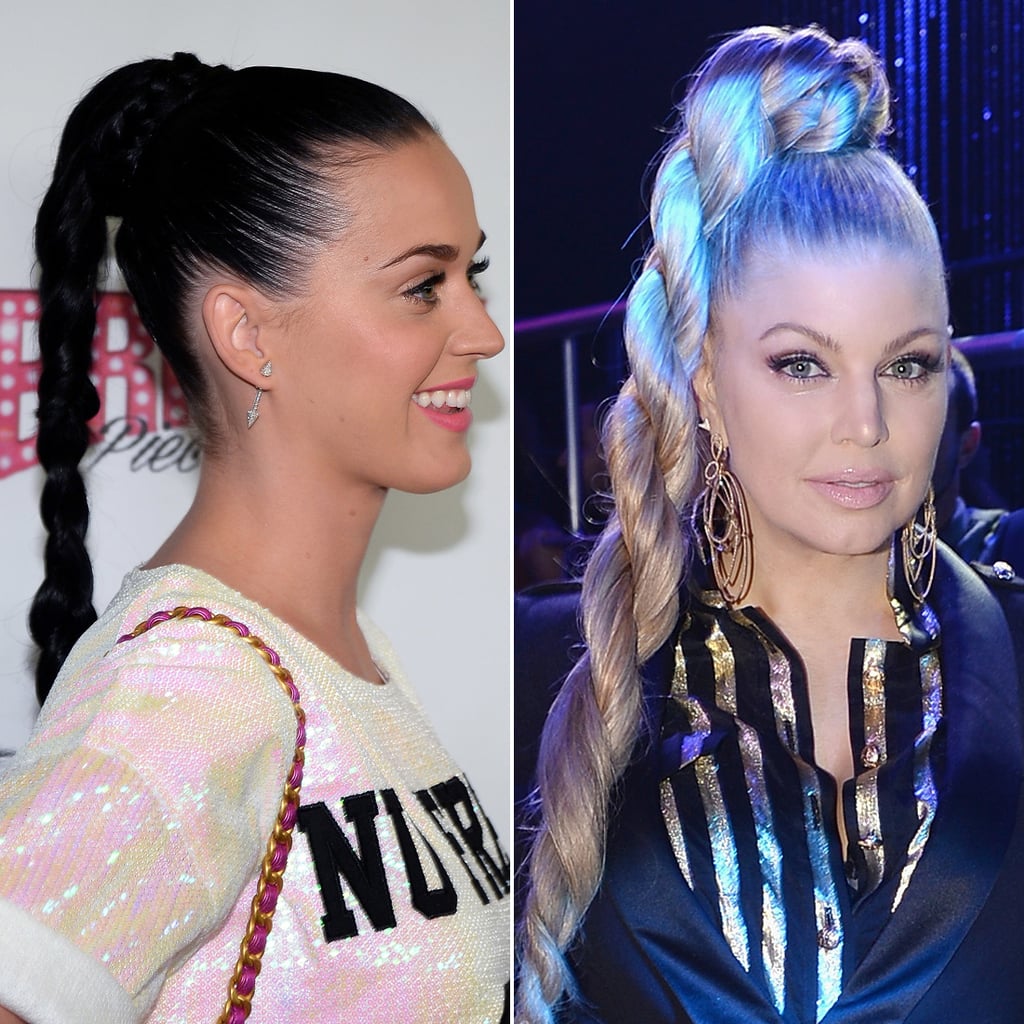 Ponytails and braids are considered two styles that you just toss your hair into when you can't figure out what to do with it. But Katy Perry and Fergie both showed us that, when combined, these updos can go from bland to beautiful. Katy rocked her high braid to the opening of Britney Spears's show in Las Vegas, while Fergie twisted her ponytail to ring in the New Year. Both ladies have got our fingers twitching to try this combination, but which of the two rocked the look best?