Kim Kardashian on Vampire Facials
Remember When Kim Kardashian Got a "Vampire Facial"? Here's Why She'll Never Do It Again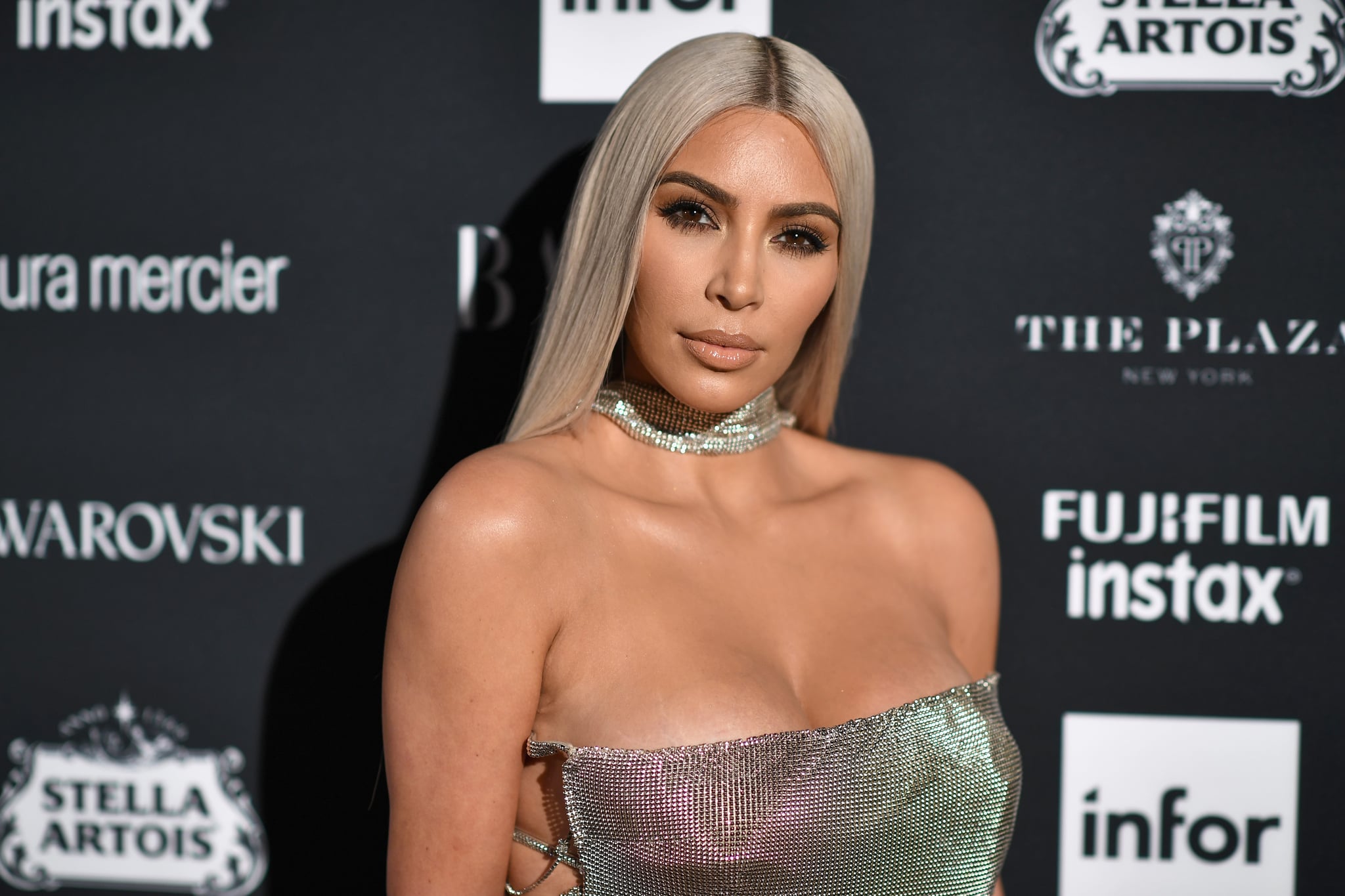 You can always count on Kim Kardashian to keep it real when it comes to dishing on her biggest beauty regrets. The 37-year-old star has admitted to adopting somewhat questionable makeup habits in the past (see: matching her eye shadow to her outfits and the "beauty baking" method), and now she's opening up about the No. 1 skincare treatment she wishes she never tested out in the first place: the so-called "vampire facial."
Back in 2013, Kim underwent the gruesome skincare practice in an effort to revitalize her skin. The treatment, which is intended to help with collagen formation, involves drawing blood from the arm, using a machine to separate the platelet-rich plasma from the platelet-poor plasma, and then smearing the blood all over the face before pressing it into the skin using tiny needles. Blegh! Here's a throwback look at Kim in the middle of her vampire facial, which could easily serve as some Halloween makeup inspiration, TBH.
In a recent post on her blog, Kim explained how she totally regrets the gory skincare technique, and she even referred to it as "the most painful thing ever." The makeup mogul said she found out she was pregnant right before the procedure, so she wasn't able to use a painkiller or numbing cream on her face, both of which are recommended. "It was really rough and painful for me. I couldn't tell anyone about the pregnancy either, but I pulled Jonathan [Cheban] aside and told him," she noted in the blog post.
But that didn't stop her from following through, as she put on a brave (and bloody) face for the cameras. "My show was also filming the treatment, so I felt I couldn't chicken out," she said. "It was honestly the most painful thing ever!" She continued, "Even though it wasn't for me, I know it has so many benefits for your skin. Kourtney is a huge fan and I know a lot of other people that love it, too."
Sorry, Kourtney, but it looks like we're officially crossing vampire facials off our beauty bucket list for good — right there with bird-poop facials.