Lipstick Queen Nude Album Lipstick Palette
Lipstick Queen's Nude Lip Palette Gives You 7 — Count 'Em! — Different Shades
As POPSUGAR editors, we independently select and write about stuff we love and think you'll like too. If you buy a product we have recommended, we may receive affiliate commission, which in turn supports our work.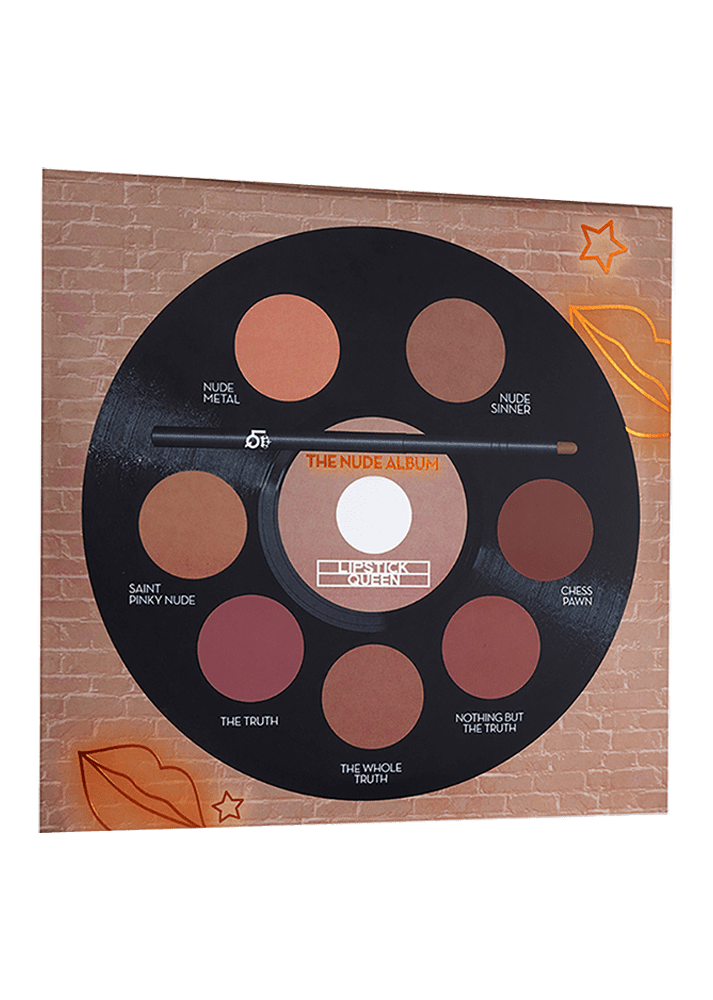 Gone are the days of popping up to a makeup counter and walking away with only one tube of lipstick — you need options, and that's what Lipstick Queen is here to give you. The makeup brand recently released the Nude Album Lip Palette that comes with seven shades of nude lipstick — Nude Metal, Saint Pink Nude, The Truth, The Whole Truth, Nothing but the Truth, Chess Pawn, and Nude Sinner — for anyone out there who has trouble picking just one.
Each shade is infused with vitamin E to hydrate lips and prevent dryness, and the product's packaging is adorably made to look like a vinyl record, with a cute little lipstick brush thrown in there to look like the stylus of a record player. If you're still on the hunt for the perfect gift for a loved one (or yourself) this season, you can purchase the Nude Album Lip Palette ($25) over on the Lipstick Queen website.