Source: POPSUGAR Photography / Diggy Lloyd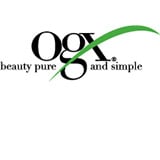 Your hair is as unique as you are. We've partnered with OGX to help you embrace your strands and rock what you got.
From straightening to color processing, we put our hair through a lot to achieve the looks we want. Rarely do we consider working with what we already have. Think about it: when was the last time you wore your hair as is? This season, we're challenging you to embrace your hair and rock a style that works with your natural texture, not against it.
Not convinced? Just take a look at the three POPSUGAR staffers ahead who have each come to love their unique hair texture over the years and revealed their tips for showing it off. Whatever your hair type, their relatable stories and gorgeous no-fuss styles will inspire you to rethink it the next time you find yourself reaching for a hot tool.