Lush Unicorn Horn Bubble Bar
Lush's Unicorn Horn Bubble Bar Makes Bathtime Even More Magical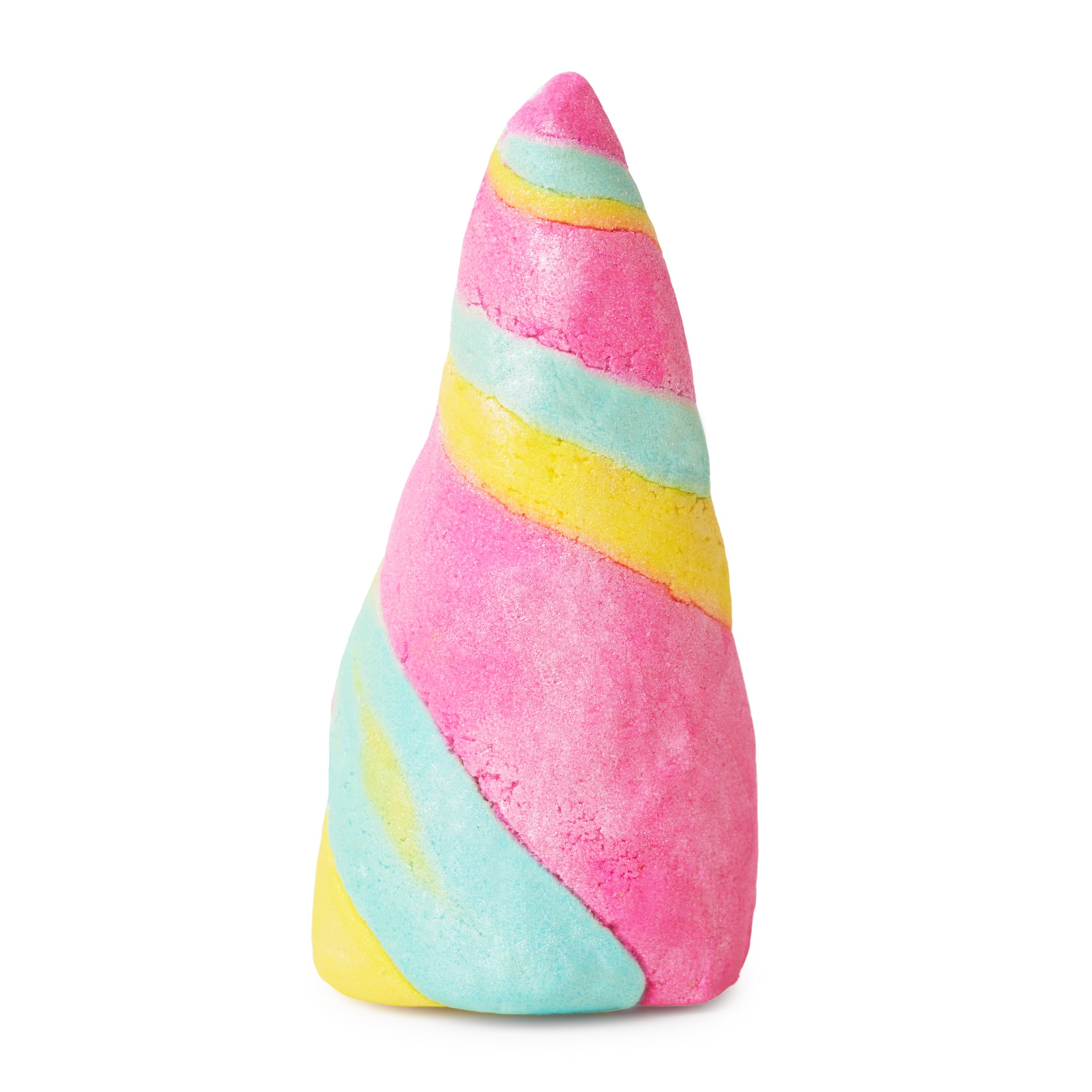 There's no sign that the world's obsession over unicorns is slowing down anytime soon, and truthfully, we're glad. The Winter can be downright depressing (thanks a lot, freezing temperatures and dark skies!), and we'll gladly distract ourselves from it with whimsy and pastels. Bonus points if we can do so via our beauty routine! And luckily, for Valentine's Day 2017, Lush is enabling our mythical creature mania by resurrecting the cult favorite Unicorn Horn Bubble Bar ($8).
The dreamy bathtime accessory is akin to a crumbly soap, and when held under running water, dissolves into an abundance of bubbles. It's about the size of your hand, so you can easily break pieces off to stretch it out into several baths. However, if you're in a serious funk, just go rogue and dump the whole thing into your bathwater. It's loaded with lavender, ylang ylang, and neroli essential oils — which are all mood-lifting and soothing scents — so you can get your zen on as you soak.
The best part of the unicorn bathing experience, though, is the glitter! The horn is coated with a fine silver shimmer that leaves swirling sparkles in the water. Considering the bar leaves your water pink, it makes for a majestically magical beauty moment. Buy it now at LushUSA.com, then use it when you're in dire need of a pick-me-up (or just want to feel fantastic). Bonus points if you do so while sipping on a unicorn hot chocolate wearing unicorn lipstick. Watch the video below for an exciting look at how it's made!