Maison Margiela Face Masks | Spring 2014 Haute Couture
Would You Rather See the Models' Faces at Maison Martin Margiela?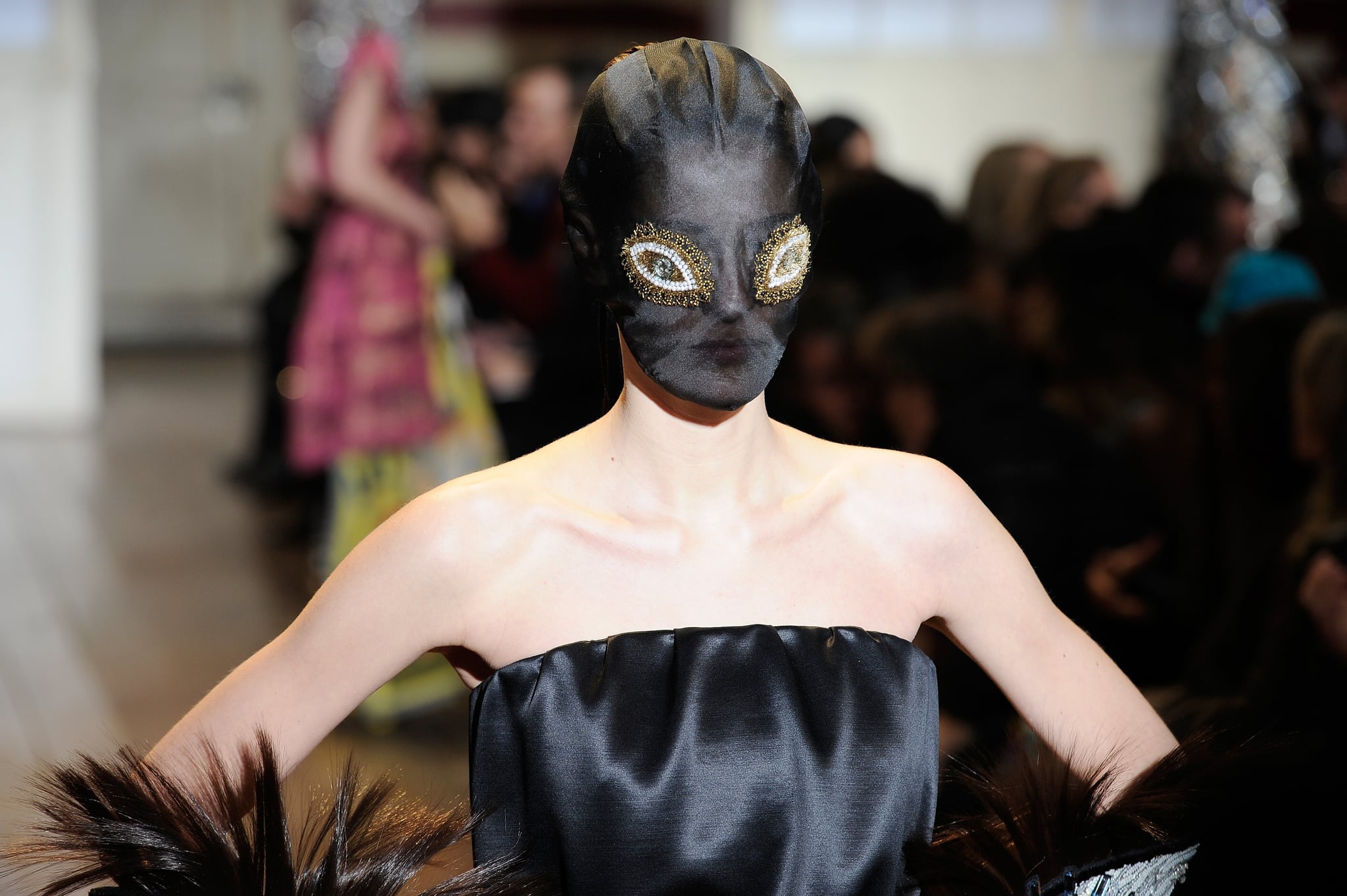 Face masks are for Halloween, masquerades, and . . . Maison Martin Margiela's runways. At the edgy label's Spring 2014 Haute Couture fashion show, the label presented its typically avant-garde collection with the models wearing their now-statement face masks. Perhaps this choice is to keep the attention on the clothes. (Or heighten the drama? Attract celebrity fan Kanye West, who is known to wear the MMM masks on stage?) Well, we want to know what you think: do you like this out-of-the-box catwalk choice, or would you rather see the models' hair and makeup?