Makeup to Cover a Tattoo
Wait! Where Did Amber Rose's Tattoo Sleeves Go?
As POPSUGAR editors, we independently select and write about stuff we love and think you'll like too. If you buy a product we have recommended, we may receive affiliate commission, which in turn supports our work.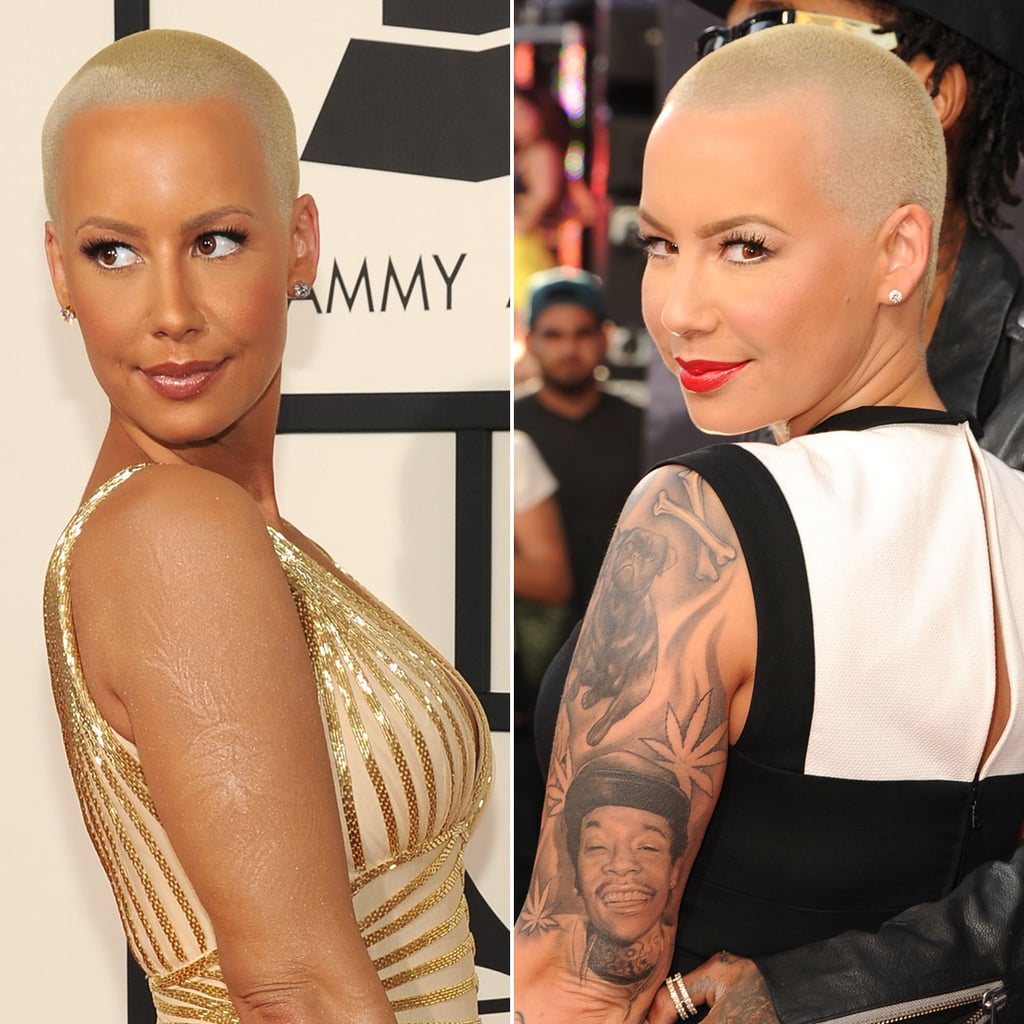 When Amber Rose hit the Grammys red carpet last night, something just wasn't quite right. Although she looked stunning in her platinum blond crop, something was missing. After further inspection, we realized she was sans tattoos! Typically, Amber has sleeves down both arms with various different designs from roses to her husband Wiz Khalifa's face. In the place of her ink was bronzed nothingness. Apparently, Amber wanted to exude elegance in her gold halter gown. We're not sure what wonder product she used to make her artwork disappear, but you can shop some of our favorite tattoo cover products below.