Makeup For Men Trend
Is Makeup For Men Having a Moment?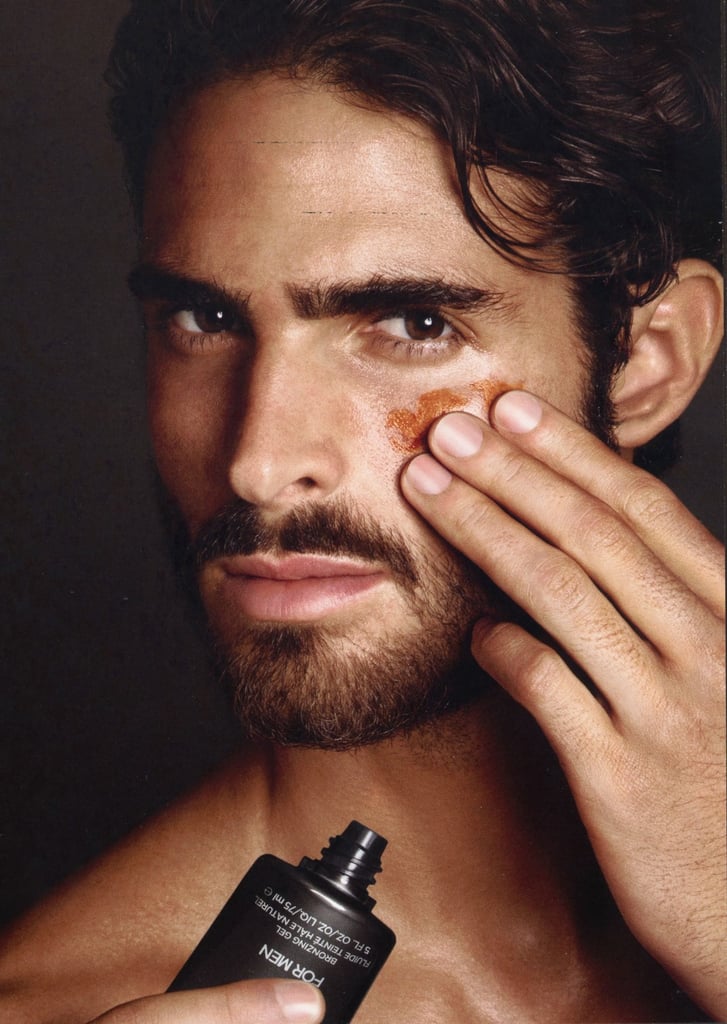 Don't be surprised if you find your beau playing in your cosmetics bag. Yes, it appears that men are interested in trying out cosmetics, and the beauty brands are happy to supply them with the tools. First, Conan O'Brien got busy with a Mary Kay Cosmetics independent beauty consultant, trying on products (like lipstick!). Then, GQ published an article in which a suburban dad of three tested out cosmetics lines pegged for guys. He explained the experiment where we wore makeup for four days:
"Big-name brands (Clinique, Tom Ford, etc.) are rolling out new lines that include male concealers, bronzers, and eye gels. Is it makeup? Of course it's makeup. But you won't find any guyliner or nail polish in these line extensions. This is all a clever — and potentially lucrative — way of expanding the grooming category into bold new territory, which is why you will never hear the word makeup cross the lips of any brand manager affiliated with these products."
Throughout his hilarious journey, we learn how wearing these grooming goods affected his self-esteem. Some highlights:
"I've been using this makeup for a few days, and already I have a much greater appreciation for what women do every day just to make themselves look 'presentable.'"

"My wife starts digging through the other products, clearly looking for shit for herself. Hands off my brosmetics, girl."

"Of course I like it. That's the problem. The fear of liking makeup is probably what keeps many men from ever trying it."
While there definitely are some innovative guy-geared cosmetics debuting on the market, we have to point out that trendsetting men have been doing it for decades — think: David Bowie, Michael Jackson, Marilyn Manson, and Russell Brand. But is it having a moment now? Well, when a guyliner-loving celebrity like Jared Leto is beauty's It boy, then perhaps it's time to hand the man in your life some concealer. But we want to know what you really think, so tell us below!
Source: Facebook user RealJuanBetancourt