Male Hair Vlogger's Curly Hair Routine
This Dude Was #Blessed With the Best Damn Curls We've Ever Seen
This is the year of boys in beauty, and the internet's latest natural-hair obsession is further proof.
Meet Gio, a men's lifestyle YouTuber whose curly hair routine is currently going viral. As you can see in the video above, Gio has incredibly long natural hair. He started his YouTube channel two years ago to share his hacks and secrets for nurturing his mane. But his most recent video caught the attention of Instagram hair community Natural Hair Dreams and catapulted him from 1,000 subscribers to 24,000 and counting.
So just why are we captivated by Gio? Well, for starters, he's practically related to Princess Moana (you have seen those curls, right?). But he's also super knowledgeable of products and techniques that guys and girls with natural hair can try at home.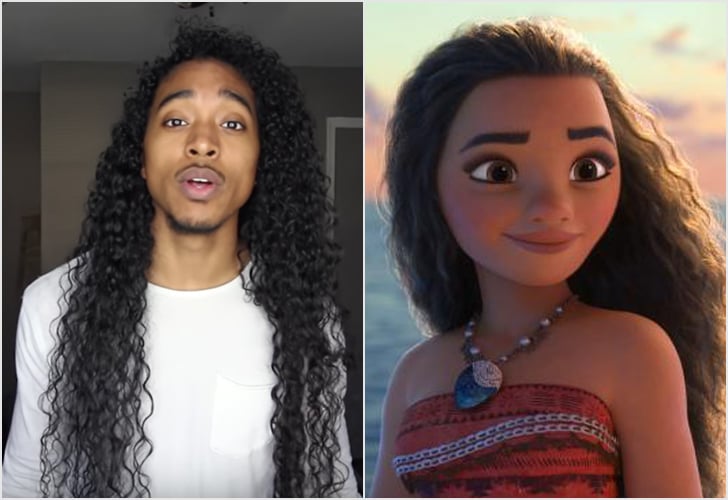 In his viral routine, he broke down his three-step wash-and-go process using drugstore staples from Shea Moisture and Tresemmé. He also showcased how he styles and air dries his hair to achieve the most perfect coils. If Gio's tutorial doesn't inspire you to let your ringlets roam free, we don't know what will! Check out the video above to see the tutorial for yourself, and then watch more of his videos.