Meghan Markle Curly Hair Pictures
Proof That Meghan Markle's Natural Hair Texture Is Worthy of a Crown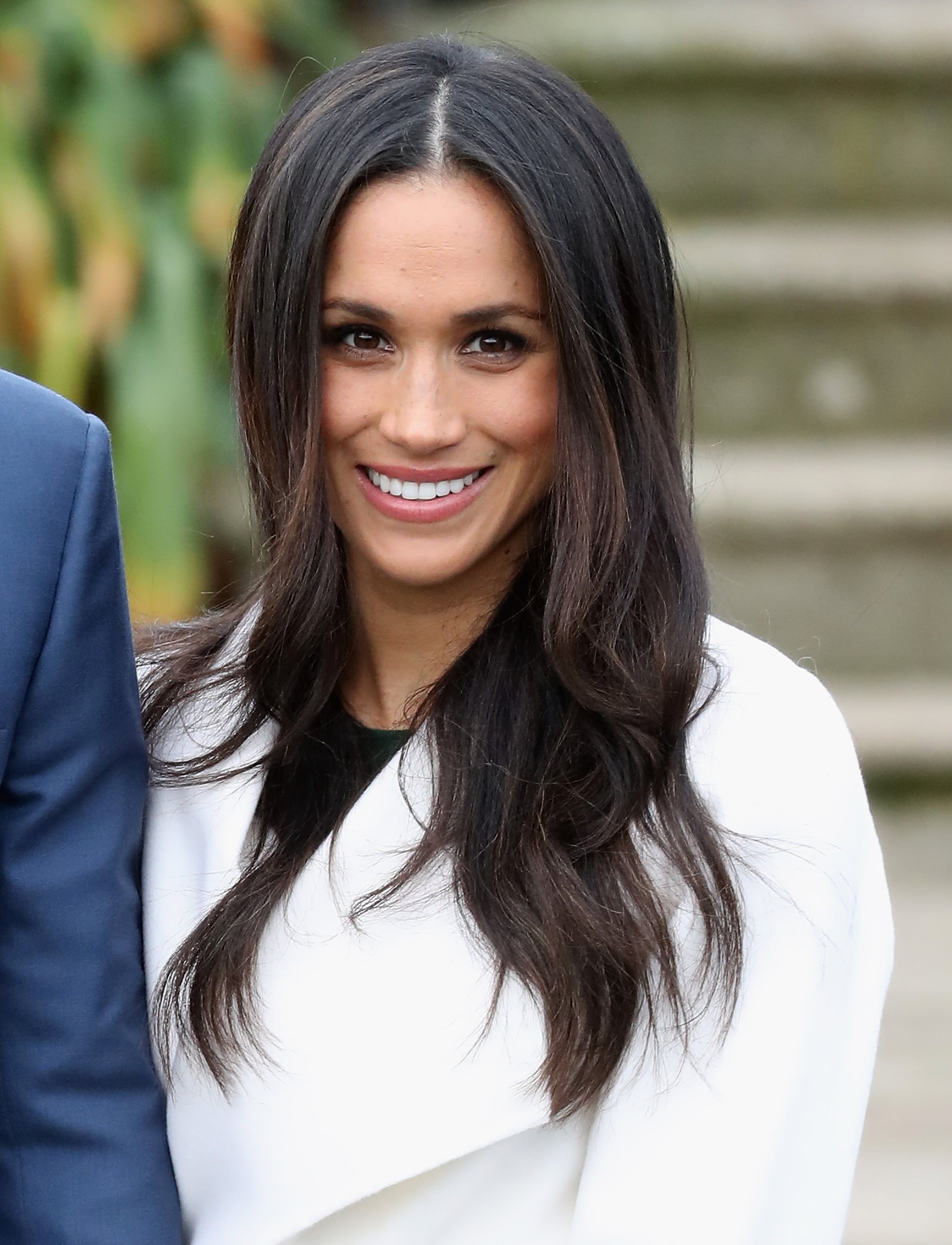 Image Source: Getty / Chris Jackson
We witnessed Meghan Markle's natural hair texture in all of its glory in 2017, when a Tweet with what appears to be school photos of the Duchess of Sussex swept the internet. The vintage photos of Markle revealed that her natural hair texture is loose and coily — and it is gorgeous.
SOLVED MY OWN CASE! 🙌🏽🙌🏽🙌🏽🙌🏽 We got curls in the royal palace y'all!!! ➰➰➰➰😩😩😩🙌🏽🙌🏽🙌🏽 Starting a petition to get Meghan to wear a fresh wash & go around the palace. #MeghanMarkle pic.twitter.com/5QyRed0VDJ

— Kamie Crawford (@KamieCrawford) November 27, 2017
We don't often see Markle's natural hair, as her go-to look has often been a soft, straight blowout, or loose, heat-styled curls. Regardless of how she wears her hair, you can count on it having body and shine fit for royalty. Check out some of her memorable hair looks, ahead.
Meghan Markle With Loose Curls
Meghan Markle wore her light brown hair with loose curls at the ends at a 2012 event.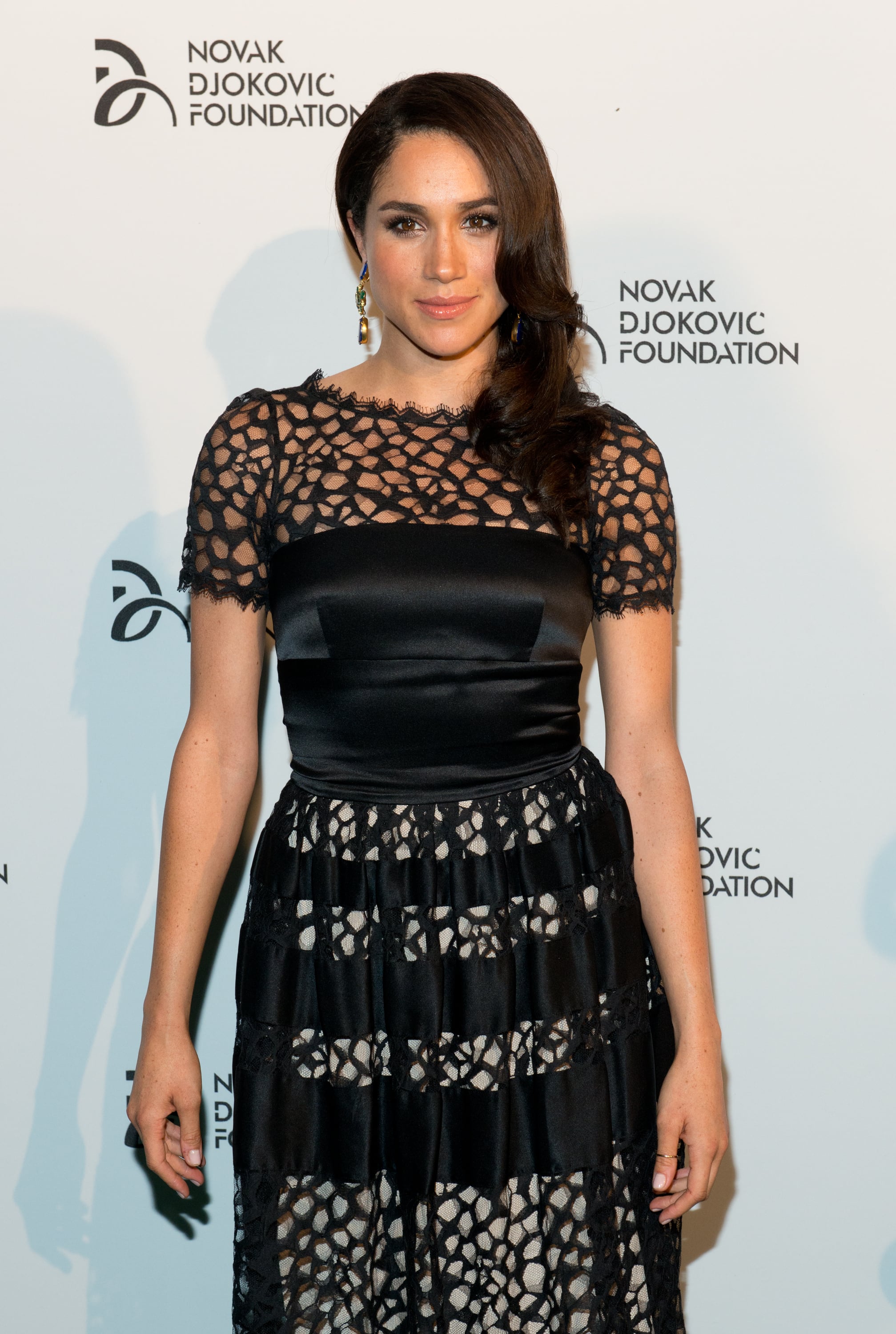 Markle's deep brown curls were swept to one side for a benefit dinner in 2013
Meghan Markle With Barrel Curls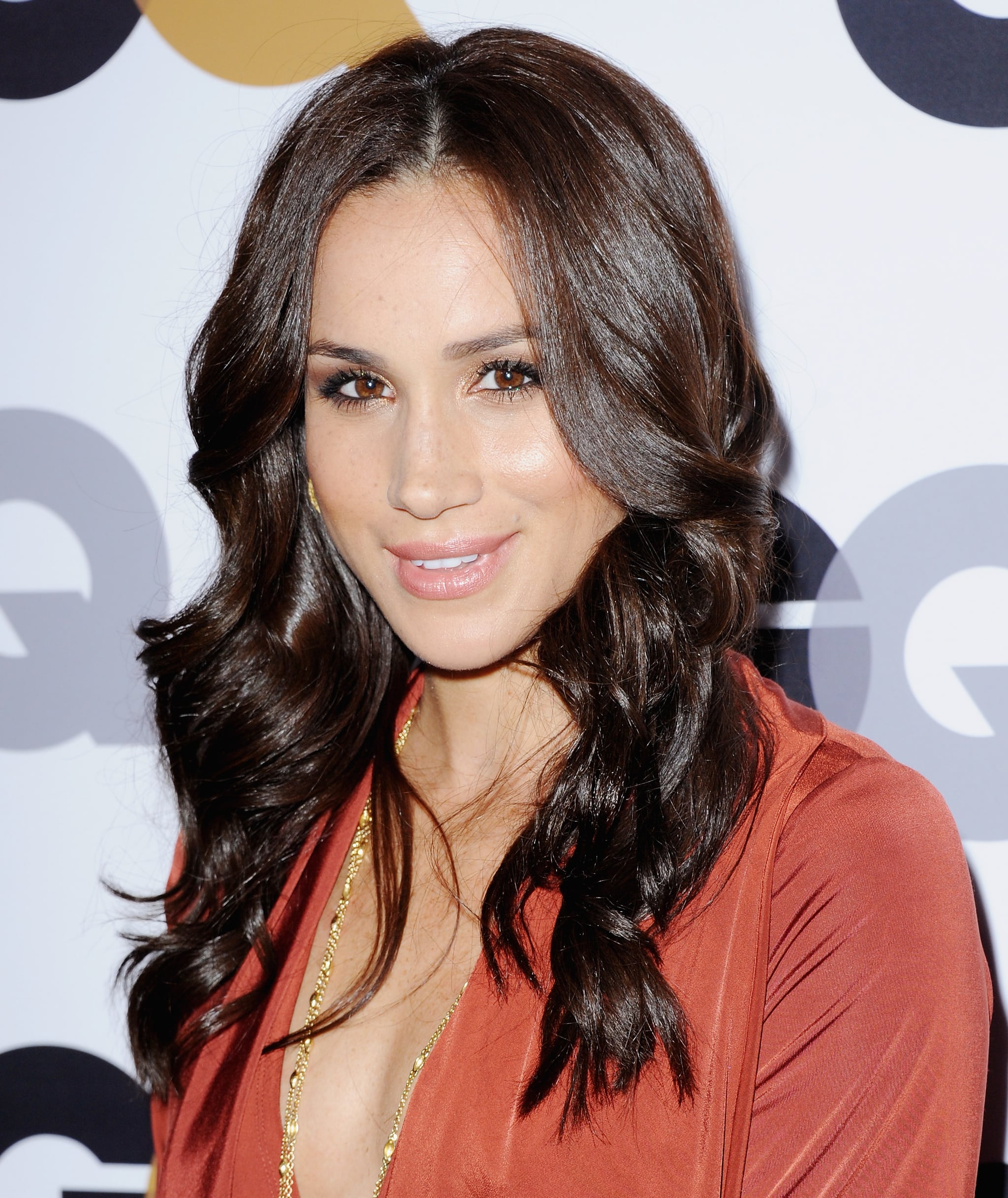 Markle's dark brown hair was styled in barrel curls for a 2012 event.
Meghan Markle With Pulled-Back Hair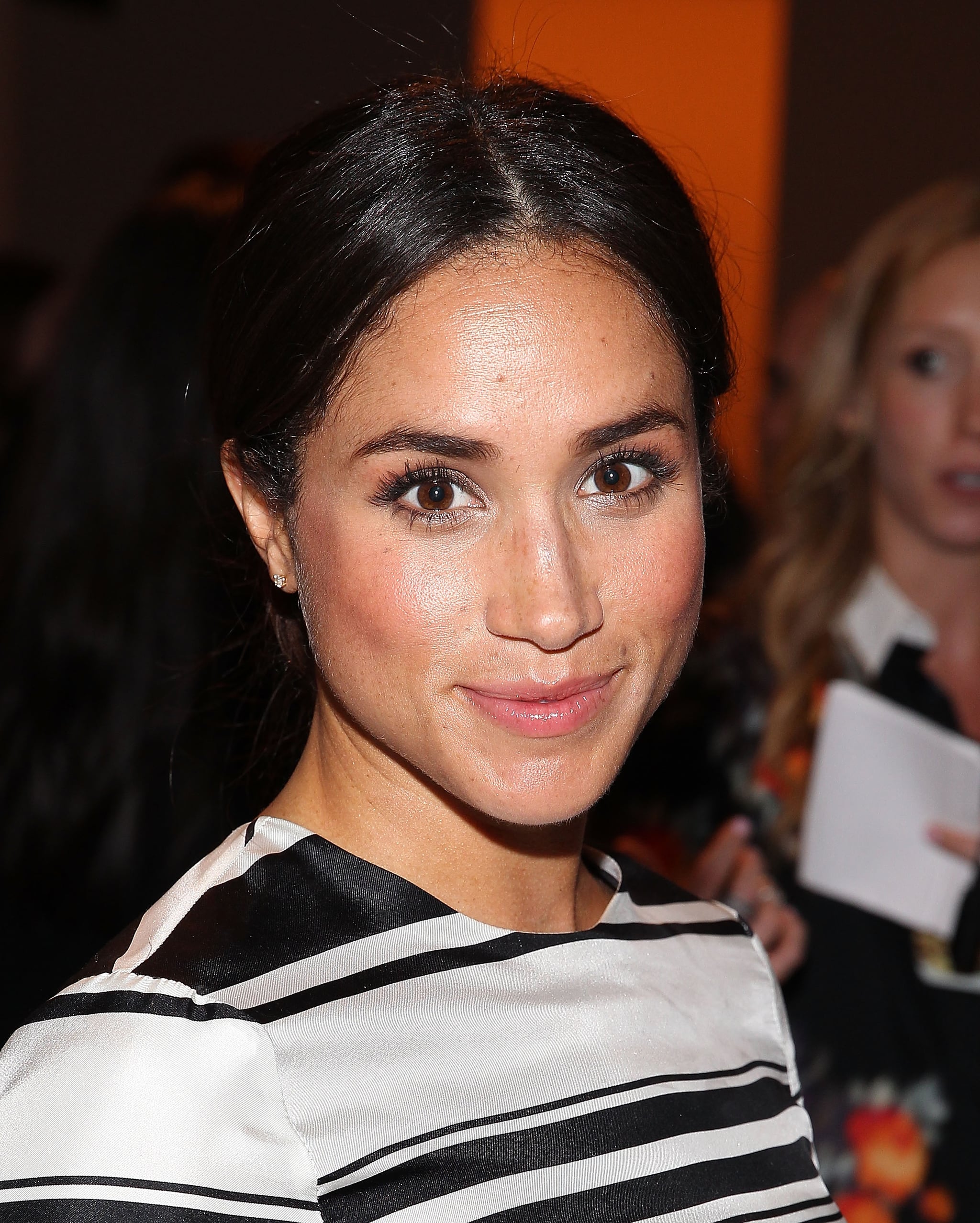 Markle wore her hair in an updo while attending a New York Fashion Week show.
Image Source: Getty / Chris Jackson