Mermaid Lash Extensions Review
What It's Like to Wear "Mermaid Lashes" For 3 Weeks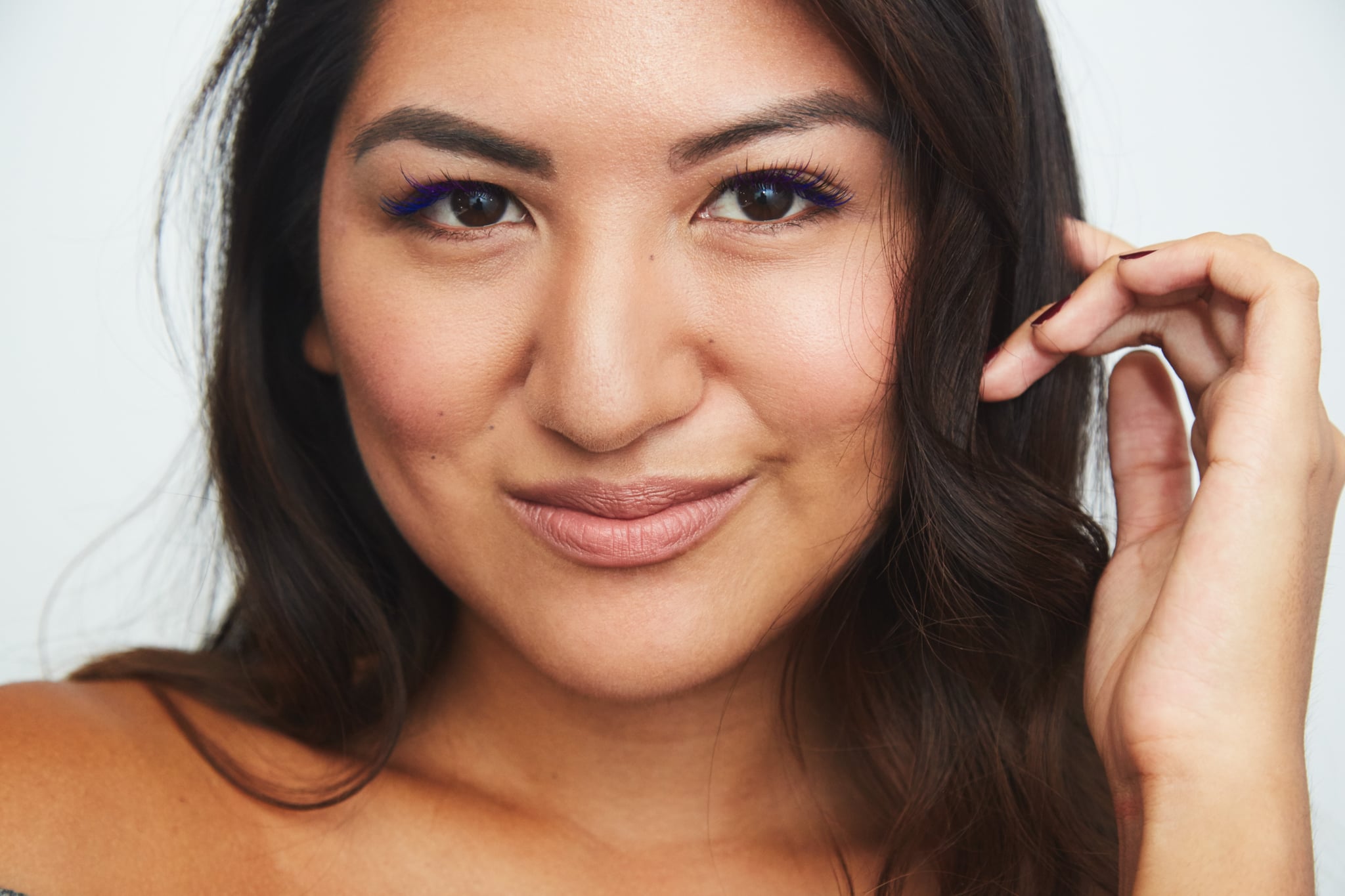 Remember blue mascara? Everyone dabbled in the bold look at least once in their lives — for me, it was as a tween in the early 2000s trying to copy the cooler, older girls at school. Maybelline's iconic Great Lash in Royal Blue was the holy grail of my mini beauty stash (even more than lip gloss!). I'd never guess that, one, the trend would come back new and improved nearly two decades later, and, two, that I'd be wearing it every day for three weeks in my adult life. Twelve-year-old me is shook.
I reunited with blue lashes thanks to Clementina Richardson, founder of Envious Lashes, who recently launched "mermaid"-colored lash extension services at her New York studio. In case you've been living under a rock, mermaids have been dominating the beauty world lately. From entire makeup collections to nail art to hair colors, people are loving all things rainbow-colored and mythical. Lashes, it seems, are the last frontier.
Envious Lashes offers green, blue, and purple lashes. The style varies in length, curvature, and shades depending on the effect you want. Because I always wear my eyeliner winged, I got my lashes "cat eye" style, with longer ones at the ends. As for the colors, Richardson applied blue on the outer corners with a fade into purple then black into the inner corners.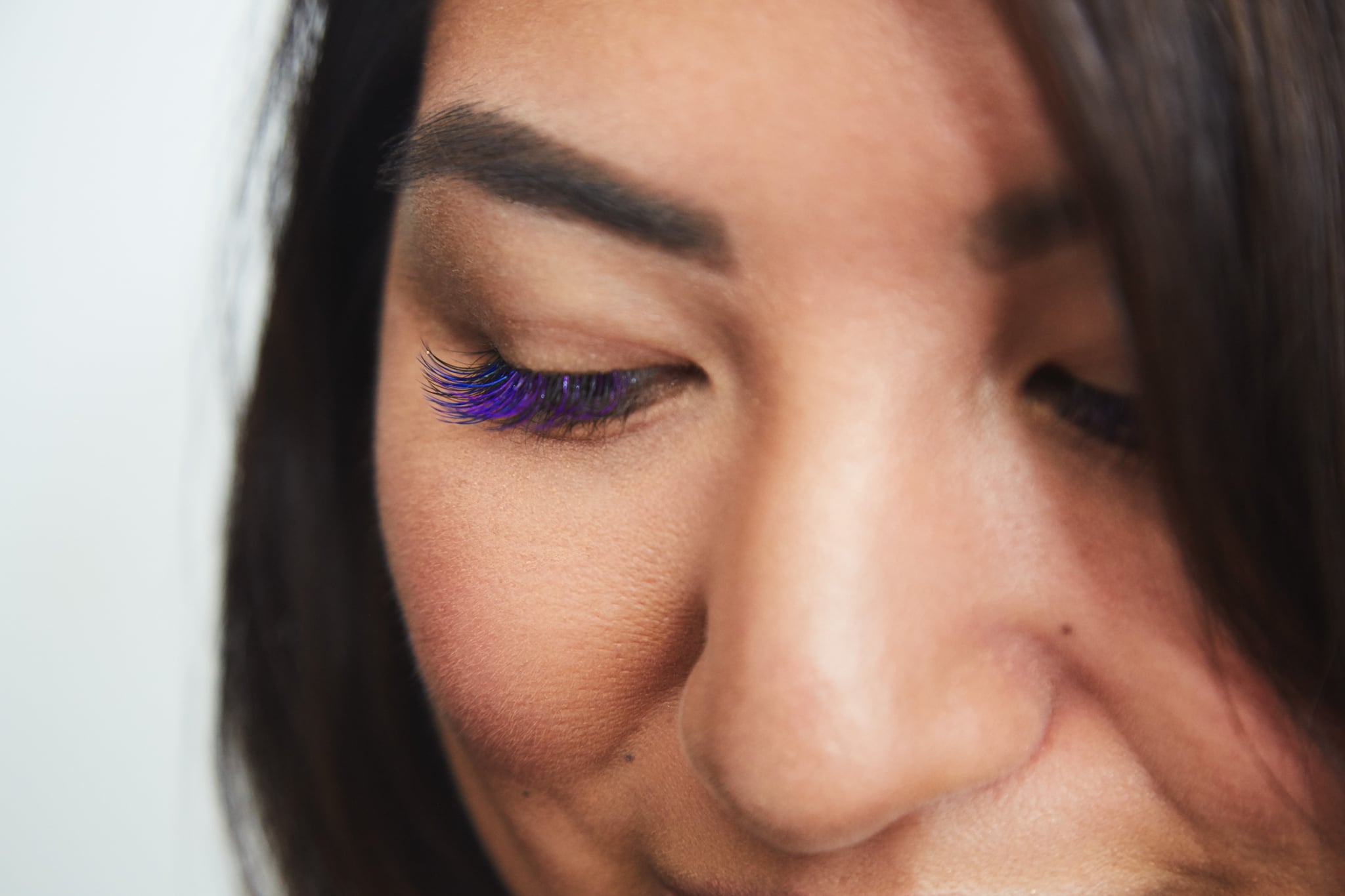 While I'm already a huge fan of extensions for the way they lift my short, straight, angled-down lashes, I was admittedly apprehensive about committing to purple lashes for several weeks. Would I have to change the way I did my makeup to complement the colors? Would it look too out-there for an office? I was pleasantly surprised by how natural-looking the extensions were. You could only really tell there was color when the light hit them just right.
"I don't want it to be too harsh. It's kind of like when you get your hair ombré — you don't want to stop and get a harsh line. It has to be a gradient, a soft blend," Richardson told me. In the end, my extensions were 60 percent colored — but she suggested those getting them for the first time to start with having 10-20 percent of the extensions colored and spread out.
"I tend to put more intense color wherever the longest length goes because it draws the eye upward and makes your eyes pop more," she added. Beyond personal preference, the colored lashes are also eye-enhancing. Purple makes green eyes look more intense, while green lashes complement hazel eyes, and blue lashes make blue eyes even more bright.
Behold, the insane before and after:
I'm fully obsessed.
And I'm not the only one — compliments have been flowing since I first got them weeks ago. See a couple of reactions my friends had when I texted them right after the service, below. The lashes were the first thing people pointed out whenever they saw me. They've been called "mesmerizing," "so cool," "beautiful," and "creative" and have spurred some "omgineedthatnow" reactions, but, more often than not, people were just excited to exchange stories about their blue mascara days. Even complete strangers on public transportation would talk to me, asking questions about them. Mermaid lashes are an icebreaker, that's for sure.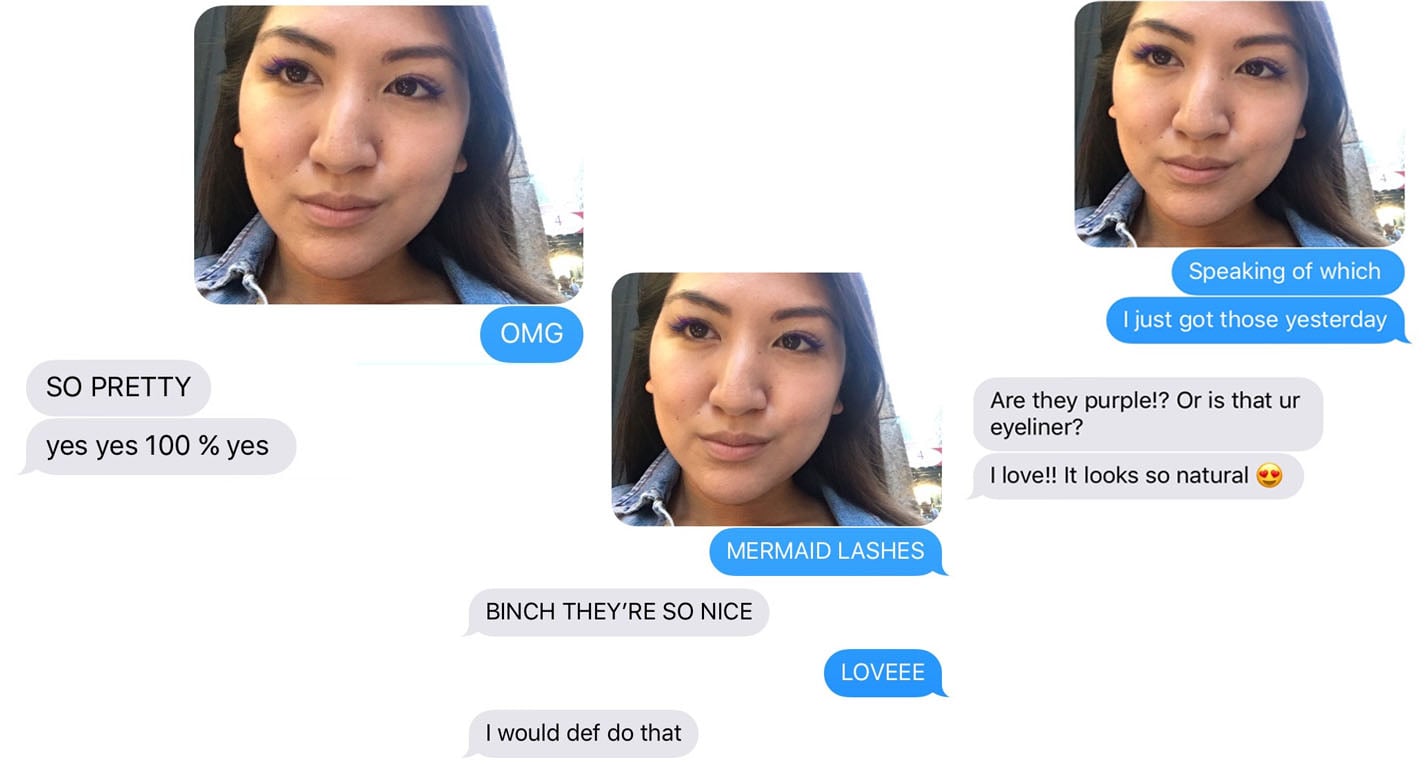 I'm not sure I could ever go back to mascara.
Now, for the technical stuff. The lashes are made of silk because mink is too thin and wispy for the color to really pop, Richardson explained. The clear glue used is akin to a surgical adhesive, so those lashes really aren't going anywhere for up to a month. I haven't been as careful with them as I should've been (rubbing, sleeping on one side, etc.), and they've still held up beautifully. They've actually cut down my makeup routine significantly because having full lashes already makes me feel "done" enough that I don't have to do much makeup. No eyelash curling. No mascara. No eyeliner. No eye shadow. And definitely no clumping.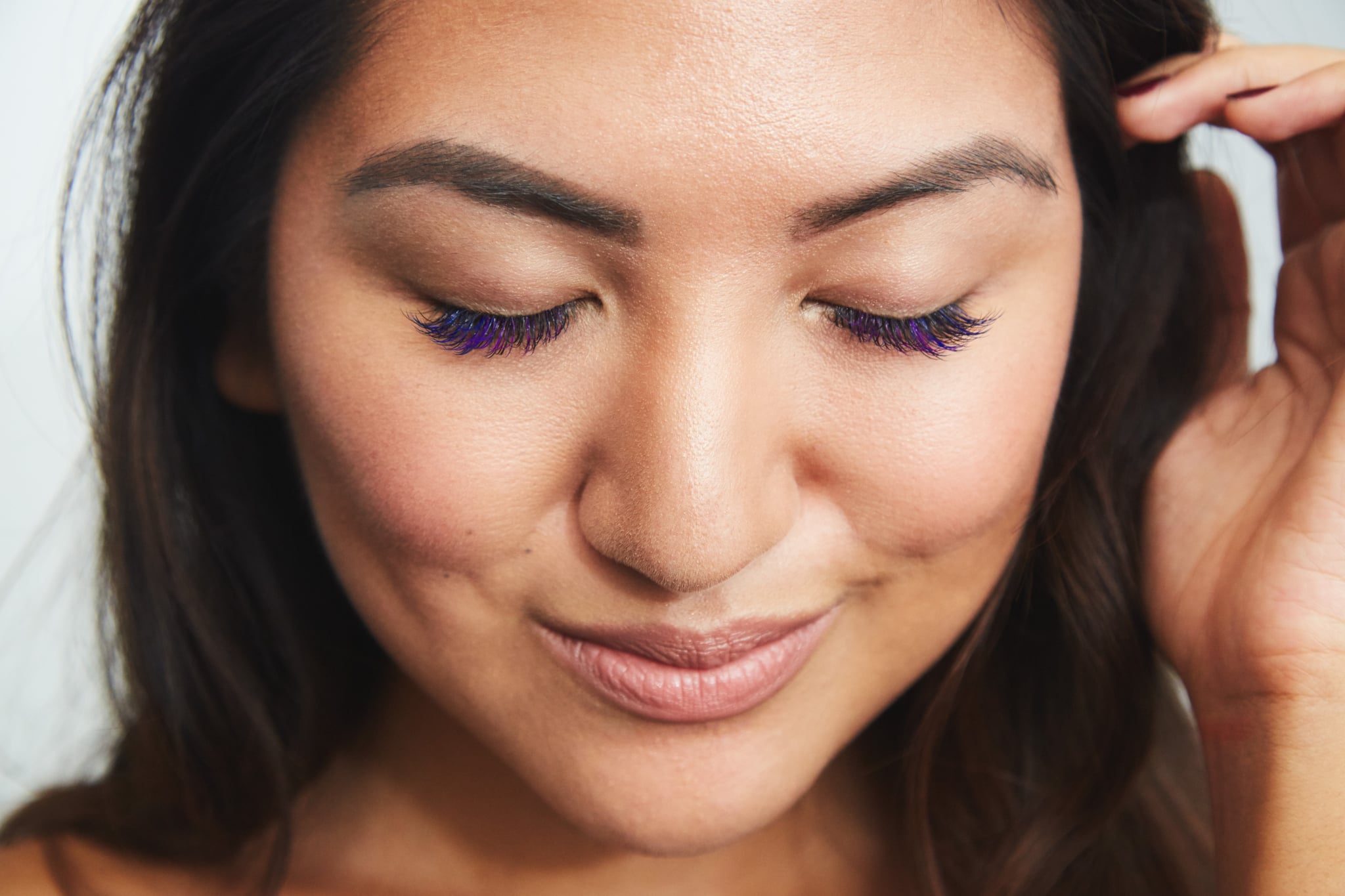 The mermaid lashes are well worth the price, which starts at $105 and goes up to $450 depending on the style you choose. As for the process, it takes one and a half to two hours because a lot more thought and strategy go into the placement of the colors. Again — it's 100 percent worth it. All things considered, I'm not sure I could ever go back to mascara.
Would you, if your lashes now looked like this when you wake up?