NYC Teacher Makes Hair Mural For Black History Month
1 NYC Teacher Created the Most Beautiful Hair Mural to Celebrate Black History Month
One teacher decided to turn her classroom into a celebration of natural hair in honor of Black History Month, and we promise the result is the most heartwarming thing you'll see all day.
According to NYC public school teacher Marguerite Thompson, the mural she created on her classroom door is titled "Adebayo." This means "the crown meets joy" in Yoruba, which is the language of the eponymous ethnic group from Nigeria and Benin.
Marguerite wrote on Facebook that "The name is fitting as we celebrate the beauty in our blackness, and challenge societal standards of beauty." The students hung pictures of civil rights leaders underneath the artwork.
Our vote for coolest teacher around goes to Marguerite.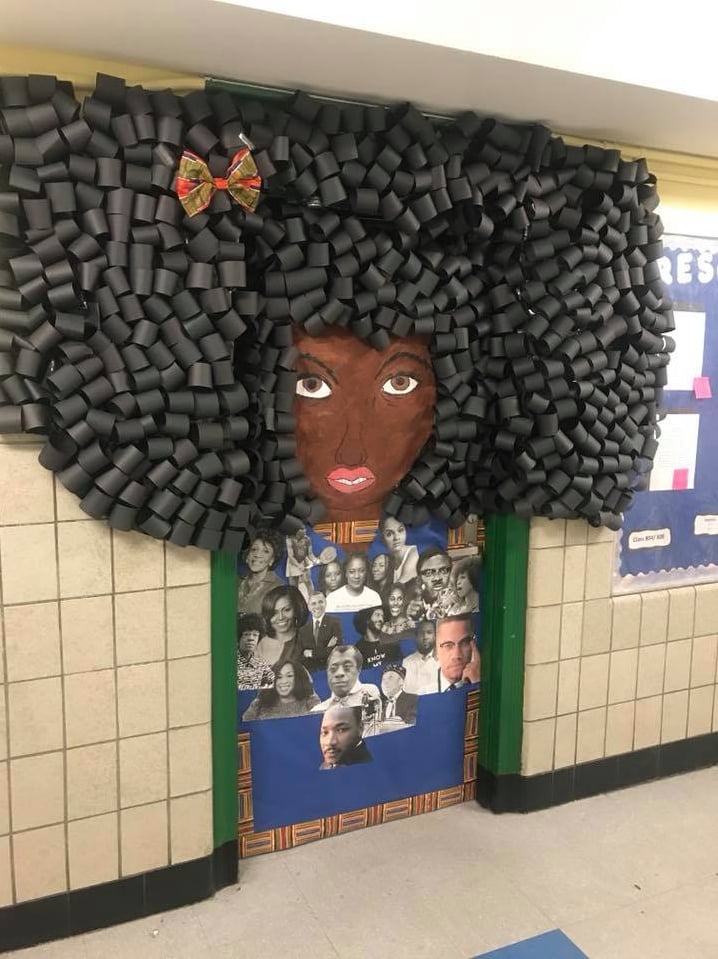 Image Source: Facebook user Marguerite Thompson