Olivia Wilde's Makeup at Golden Globes 2014
How to Get Olivia Wilde's Smoldering Smoky Eyes From the Globes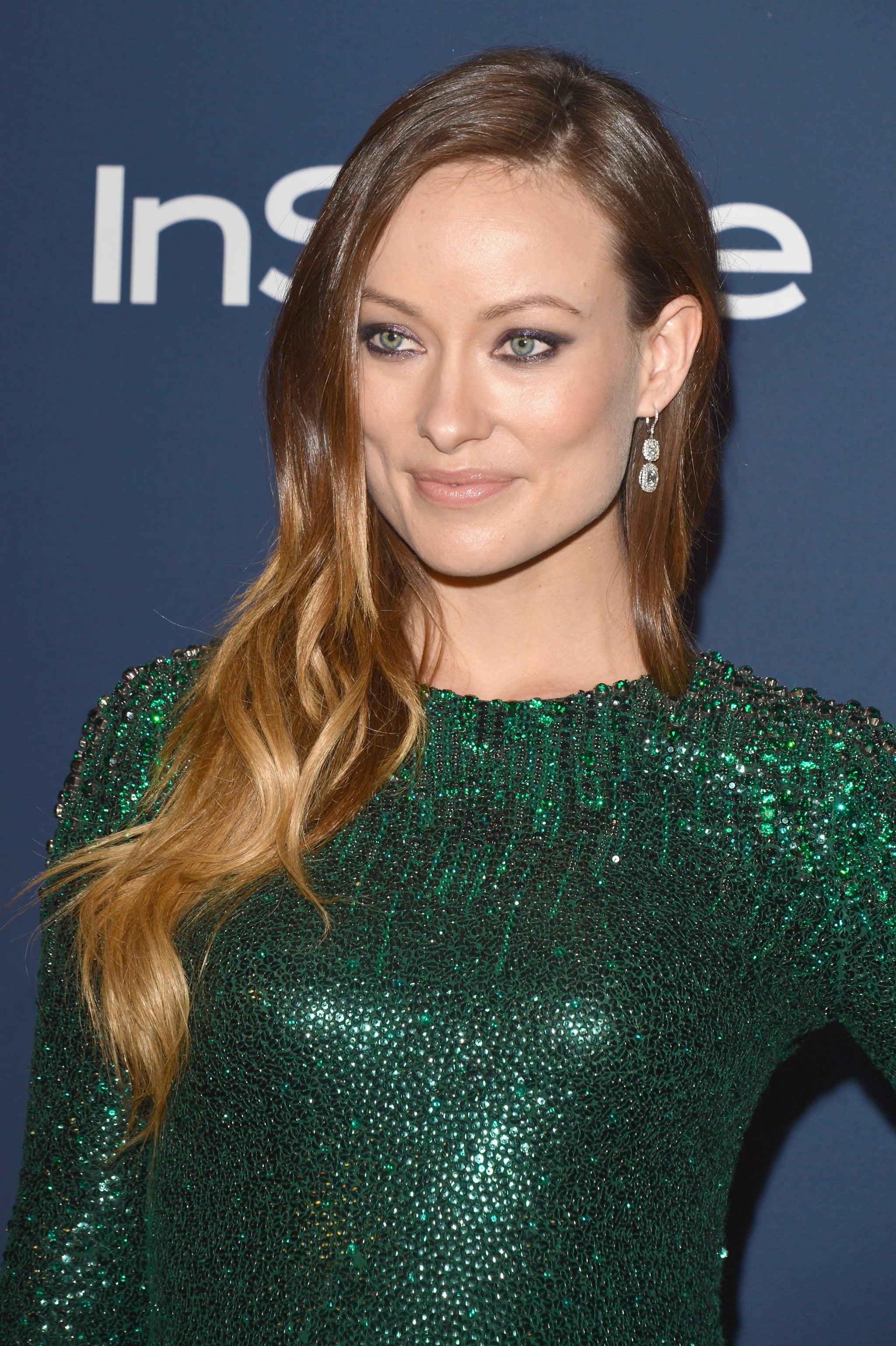 Olivia Wilde may be down to earth when it comes to her beauty routine, but she knows how to amp up the sexy factor for the red carpet. Her Golden Globes look was no different thanks to a smoky eye created by makeup pro Melanie Inglessis. So we chatted with Inglessis to get the scoop on how you can try it at home.
POPSUGAR: What is the inspiration for the look?
Melanie Inglessis: We wanted to keep it cool and sexy. The dress is the starting point. Her dress was a beautiful emerald green, so a purple smoky eye worked beautifully to complement the dress. She really is my inspiration. She is very sexy and confident and pulls off a smoky eye like no one else.
PS: How did you create it? 
MI: We wanted to keep the face dewy and fresh, so I used Revlon PhotoReady Skinlights ($13) and mixed it with PhotoReady Makeup ($14) for sheer coverage. I added some color to her cheeks and used the darker shade of Skinlights to define her cheekbones. When I created her smoky eye, I put a purple winged liner across her lid, and then mixed the lighter purple shade across her lid and the darker purple shade in the corner. I put the lash potion on the top and bottom lashes to create depth and make her eyes pop. After such a deep, sexy, smoky eye, you just need a simple natural lip to bring it all together.
PS: What's an easy tip from the look readers can try at home?
MI: Have fun with a colored pencil. Don't be scared to use a colored liner, and if you don't want to do an entire look, just add a pop of color with a liner. It is fun and easy to achieve.
PS: What does Olivia do when she gets ready?
MI: We have fun — she is a great collaborator. We listen to good cool music, chitchat, and have fun. We both work to create something. She is very trustworthy and she lets us create our work, but she is also very hands-on and it ends up being a wonderful collaboration between all of us.