Orange Is the New Black Halloween Costumes | Hair and Makeup
Orange Is the New Black = the Best Girl Group Halloween Costume
As POPSUGAR editors, we independently select and write about stuff we love and think you'll like too. If you buy a product we have recommended, we may receive affiliate commission, which in turn supports our work.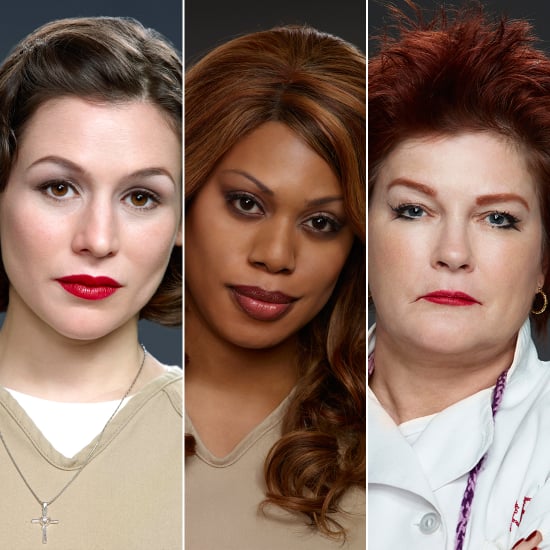 If you're anything like us, you've watched Orange Is the New Black on Netflix so many times that you can quote it (seasons one and two!). And while the show may not be known for its beauty looks, the ladies of Litchfield get pretty nifty with their hair and makeup (we're looking at you, Burset). Got a group of gal pals? Then pick your favorite character, pick up some taupe scrubs, and get to work!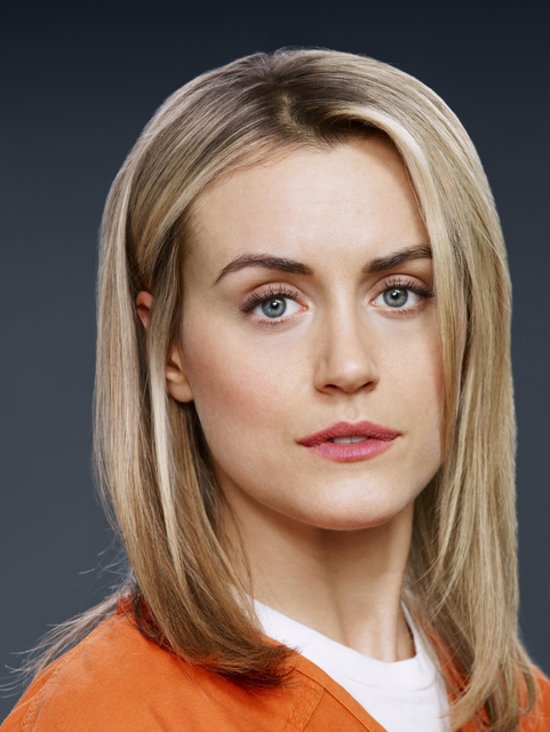 Character: Piper Chapman
What you need: Oh, dandelion! Purchase a blond, blunt-cut wig to start, and then focus on the makeup. Piper is pretty basic: just a bit of mascara and some light pink lipstick. Extra points for snipping a ragged piece of hair from the top of your head for Taystee's extension.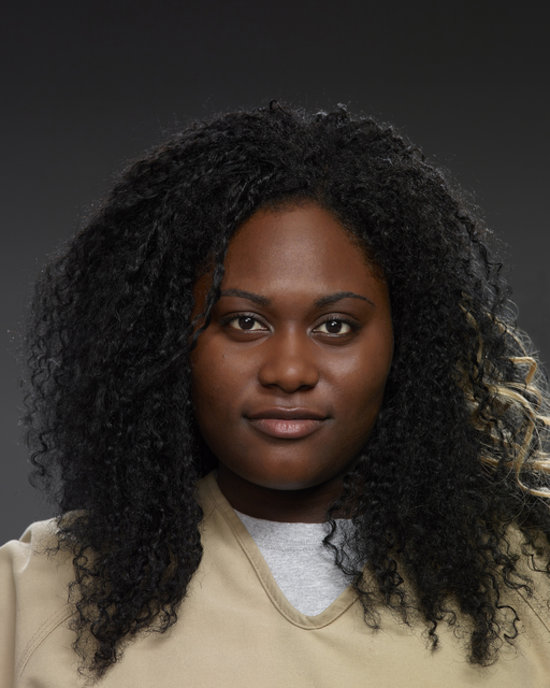 Character: Tasha "Taystee" Jefferson
What you need: Who wouldn't want to be Taystee for Halloween? Luckily, her costume is fairly easy. She wears barely any makeup, but her hair takes the cake. If yours isn't as gorgeous as Taystee's, then grab a wig . . . but don't forget your clip-in blond extension, courtesy of Piper.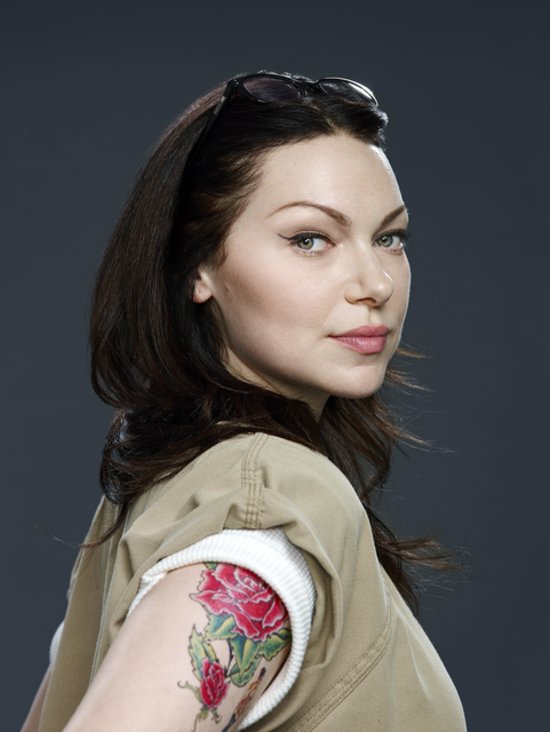 Character: Alex Vause
What you need: We love a bad girl . . . especially one with badass makeup. Grab your inky liquid liner, sketch on an overdrawn cat eye, and pair it with some pink lips. Slide on your glasses, and slap a fake tattoo onto your upper arm.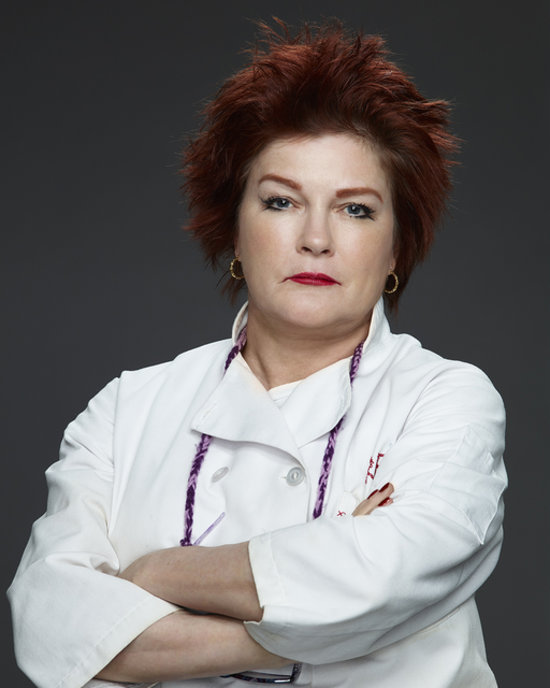 Character: Galina "Red" Reznikov
What you need: If you're not blessed with ruby strands, then snag a choppy red wig (or cut up a long one). Red's makeup is delightfully smudged, so be a little haphazard with the eyeliner. And scarlet lipstick smear won't do you any harm either. Gold hoops and a black eye (after getting beating up by V) are the finishing touches.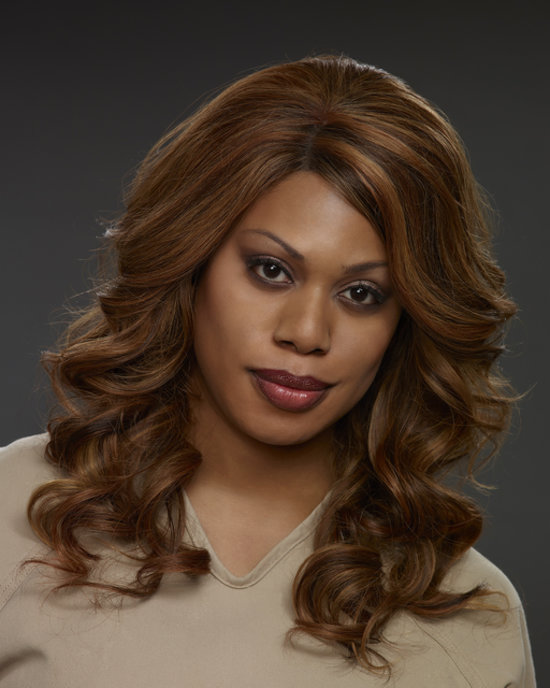 Character: Sophia Burset
What you need: Arguably the most fabulous of the Litchfield ladies, Sophia Burset knows how to make things werk. So take on her DIY spirit! Mix some Kool-Aid and Vaseline for your lip gloss, get heavy with your eye makeup, and pick yourself up a fabulous wig full of curls. Duct-tape sandals optional.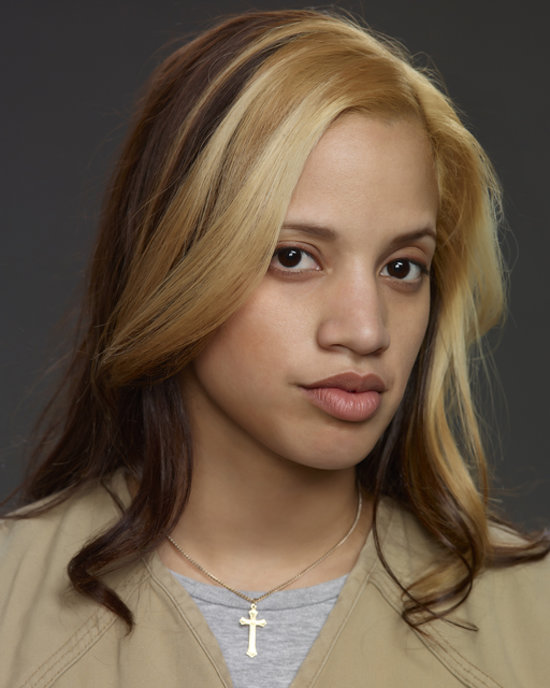 Character: Dayanara "Daya" Diaz
What you need: When she isn't canoodling with Officer Bennett (and who can blame her?), Daya is rocking one of the best hairstyles on the show: auburn in the back, blond in the front, and a party all around. Try clipping blond extensions in the front of your hair for a similar look . . . or get really brave with your hair dye. Add a fake baby bump under your top, and you're all hot mama!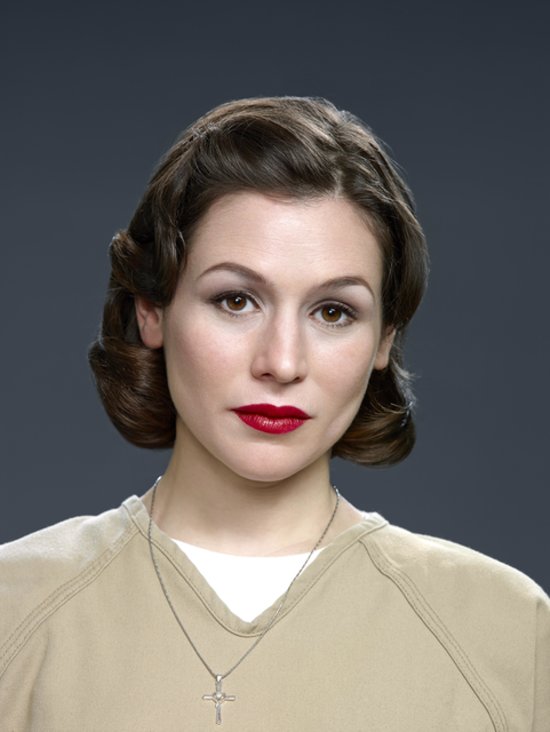 Character: Lorna Morello
What you need: Morello is an example of how you can still look fabulous behind bars. Go all out: earrings, red lipstick, and a subtle smoky eye. As for the hair, Morello's curly coif is slightly vintage, so don't be afraid to try pin curls.