Oui Shave 24-Karat Gold Razor
This $96 Gold Razor Brings 24-Karat Magic to Your Legs
As POPSUGAR editors, we independently select and write about stuff we love and think you'll like too. POPSUGAR has affiliate and advertising partnerships so we get revenue from sharing this content and from your purchase.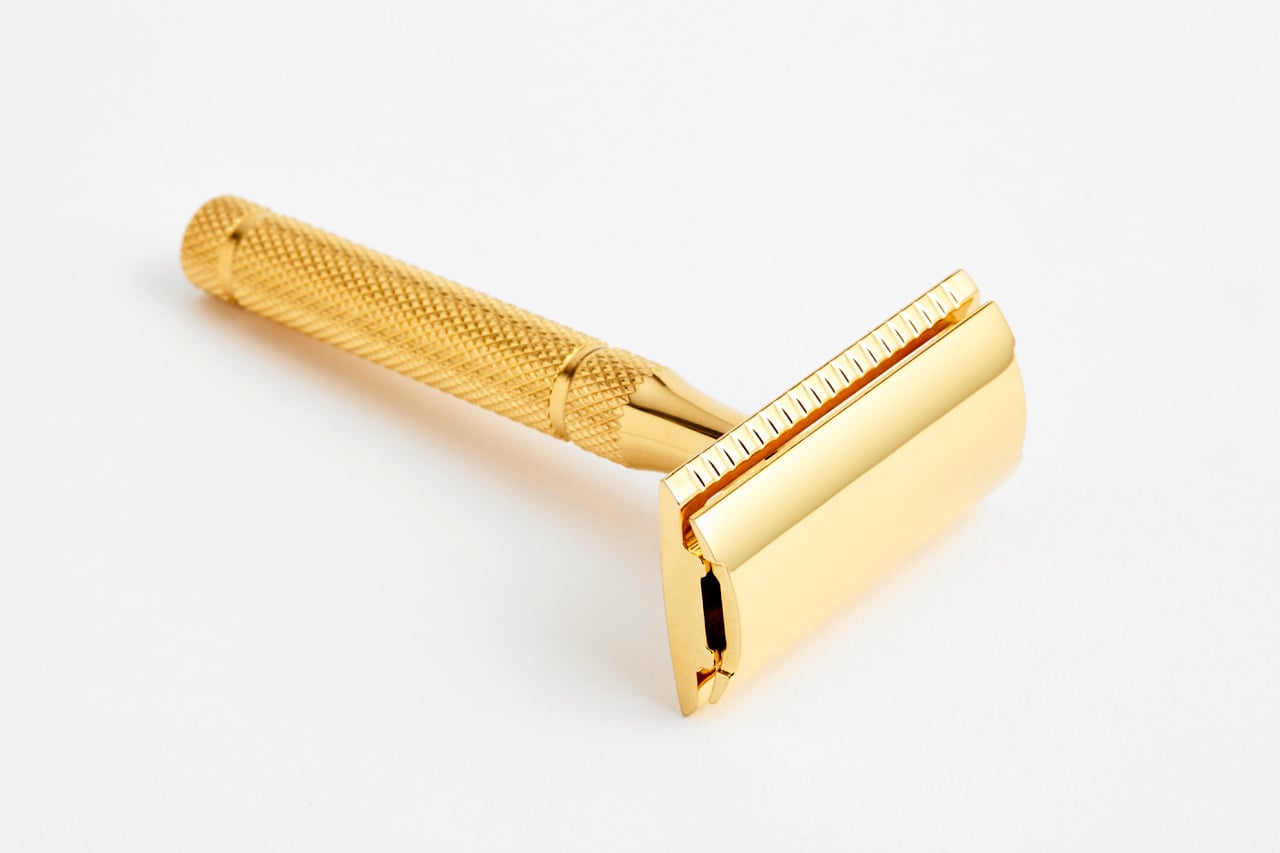 It's cold outside, I'm single, and as a perennially broke 20-something, I have no beach vacations on the horizon, so I'm pretty much done with shaving for the next five months. That is, I was done with shaving until I saw this Oui Shave Kit ($96) that includes a 24-karat gold razor. Now, I might have to amend my no-shave Winter rule.
This kit, although pricey, pretty much makes your hair removal collection complete. I'll break it down for you: along with the aforementioned, Bruno Mars-approved razor, you'll also get a pack of 10 blades and a bottle of Neroli shave oil. Plus, according to Oui, this blade is "engineered to be irritation-free" and "makes shaving a pleasure."
Oui, Imma let you finish, but Halo Top is a pleasure. A seat on the subway at rush hour is a pleasure. Steve's Stranger Things hair is a gosh darn pleasure. Shaving is not a pleasure.
But after reading the reviews of this razor, it looks like I'm going to have to eat my words (along with all that Halo Top). In fact, as far as most shoppers are concerned, Oui has come through on its promise — and more. "This razor is every woman's dream," one wrote. "It makes shaving feel like a luxury spa experience." What now?
According to another, "Shaving is no longer a mundane task to be accomplished in the shower, but a luxurious, rewarding, act of self-care." Are you shook right now, too? I didn't know a razor review could make me feel so empowered.
If you want to bring 24-karat magic to your legs, be sure to preorder this bad boy on Oui Shave's site. It will ship out the week of Nov. 27, so until then, let the hair grow proudly.