Peter Thomas Roth Gold Mask on Sale
Peter Thomas Roth's Cult-Favorite Gold Mask Is Almost Half Off, but Only For a Limited Time
As POPSUGAR editors, we independently select and write about stuff we love and think you'll like too. If you buy a product we have recommended, we may receive affiliate commission, which in turn supports our work.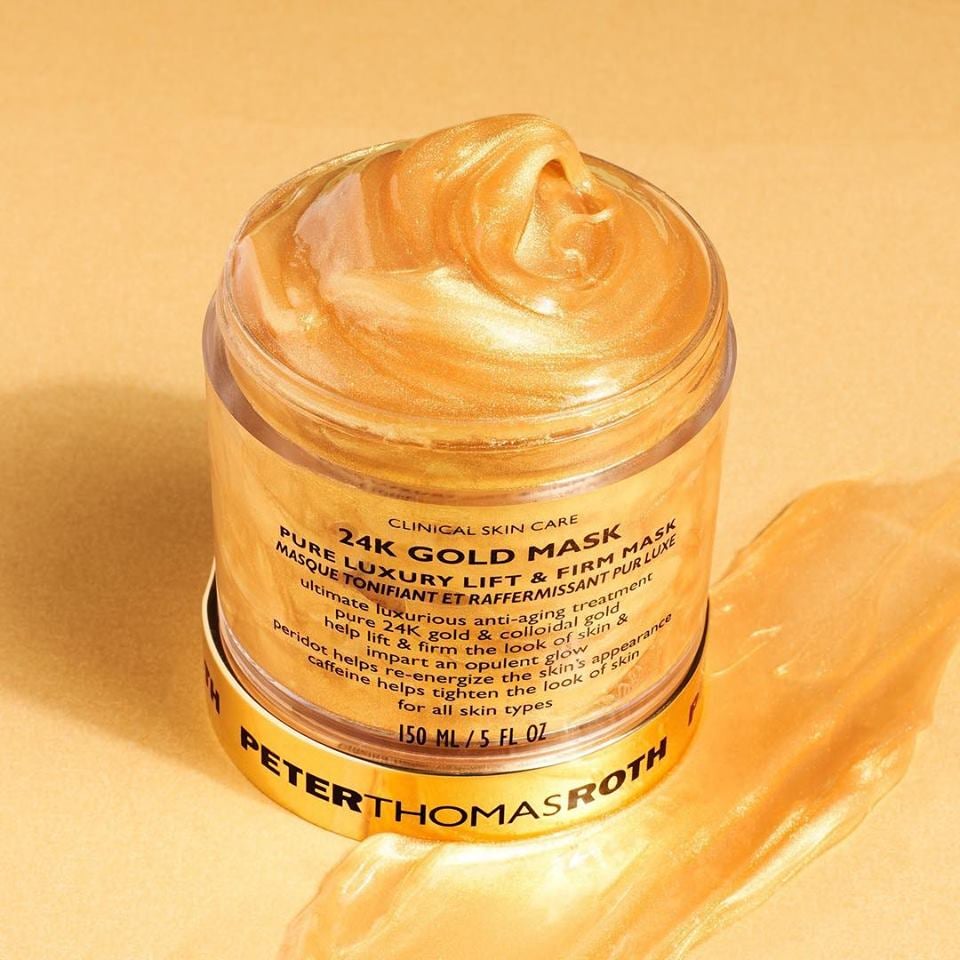 When we think of face masks, we think of self-care. No matter what may be going on in our lives, if we can get home after a long day, make a cup of tea, turn on some questionable reality TV show, and apply a face mask, we can go to sleep knowing that we've done at least one kind thing for ourselves that day. That satisfaction alone is worth the time spent on yourself, but you also get the added bonus of improved skin, and who doesn't want that?
We love Peter Thomas Roth's masks because they're potent and powerful, plus they're fun to apply — but they're definitely an investment in your skin. So, when we found out that the beloved Peter Thomas Roth 24K Gold Pure Luxury Lift & Firm Face Mask ($58, originally $80) was seriously discounted, we knew we had some shopping to do.
The mask is made to lift and firm up your skin, which is something we can all get behind. I mean, who doesn't want to have a golden face mask on? Once it's removed, you'll wake up to a glowing, energized complexion, because the product is formulated with caffeine. It's also hydrating, making it the perfect choice for hot Summer months. You've got to act fast, though, because this noteworthy price cut won't last long. Your self-care Sundays will never be the same.
Image Source: Peter Thomas Roth