Poop Emoji Hair Tutorial
"Poop Emoji Hair" Is the Laziest, Funniest Halloween Costume Idea For Brunettes
There are two kinds of Halloween-loving beauty girls: the dedicated planners and the lazy procrastinators. If you fall into the second set, this poop emoji hair tutorial from Super Deluxe is definitely worth checking out. It's basically the perfect costume (especially if you're a brunette), as it takes little effort, will be immediately recognizable, and won't be challenging to dismantle at the end of the evening.
What you'll need:
Put your hair up in a high ponytail, then separate the pony into two sections. Twist both sections until they resemble rope and wind them around each other to create a twisted ponytail, securing with a hair elastic at the end.
Use your pony to create a chignon on the top of your head and pull it through the bun ring, so the tool sits at the base of your topknot.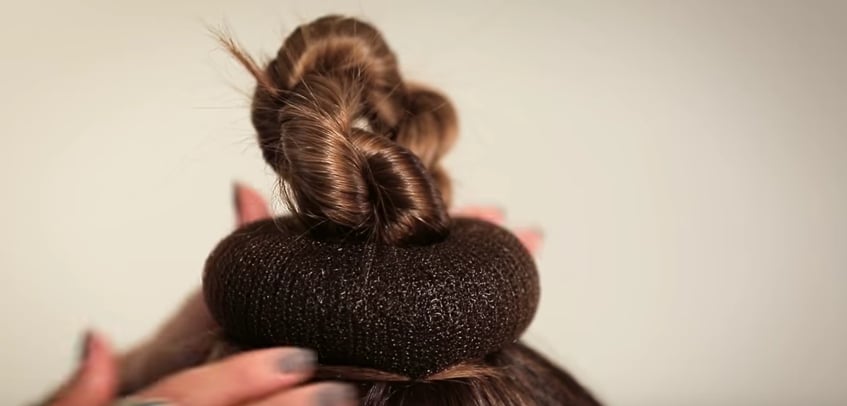 Taking the hair extensions, create one superlong, twisted ponytail exactly like the one you just made on yourself. Fasten one end onto your bun (beneath the ring), then wrap it around and up to create a swirl effect, adding bobby pins to secure your hair as you go. Tuck the loose end within the now-completed poop style and finish with hair spray.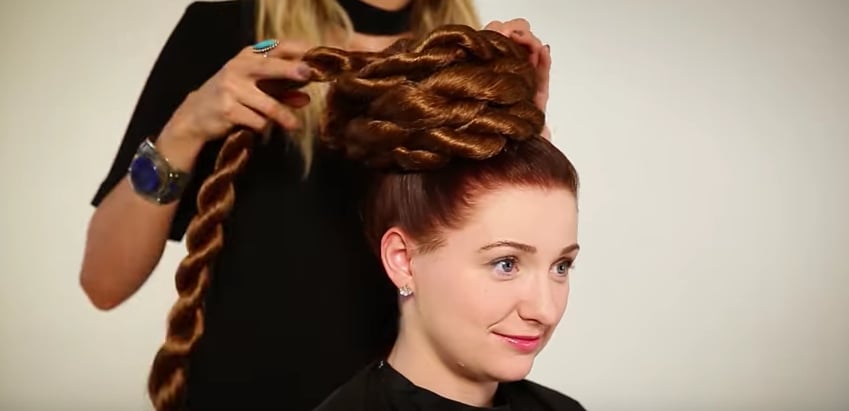 To learn how to craft the emoji's expressive face, keep watching! You can use modeling clay or even just construction paper — whatever will inspire you to feel your sh*ttiest best this Halloween.